We are super excited to finally announce our collaboration with Cadbury Roses!
We were brought together by our joint love for flowers and the importance of taking time to give thanks - for both yourself and the special people who make the every-day extraordinary.
This season's Cadbury Roses tins have been designed by our tiny, but super talented design team here in London who are led by our co-founder Jemma. Featuring hand painted roses and our iconic butterfly, these tins are bound to become a prized possession.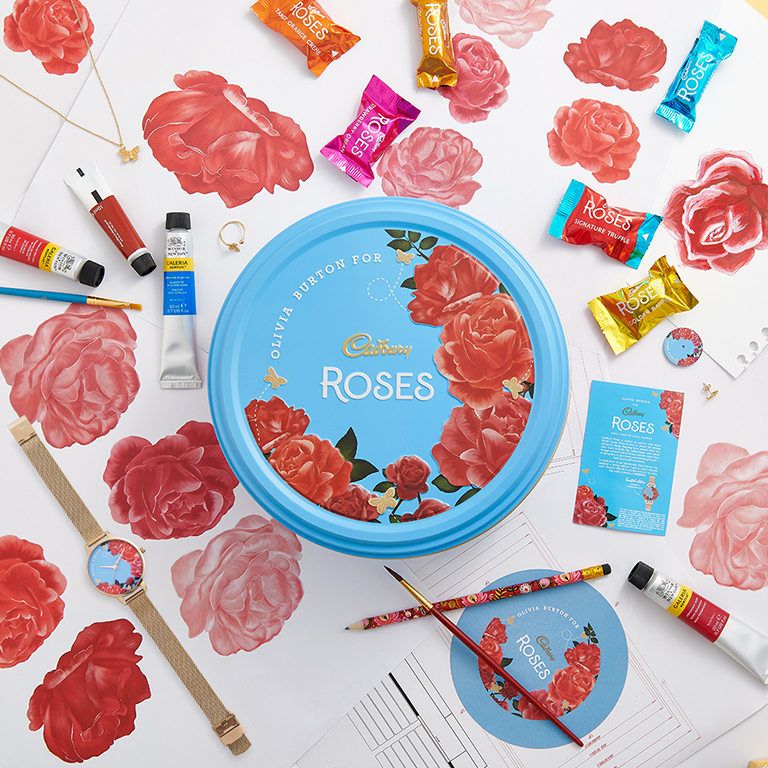 "Gratitude is so important & we hope it inspires the nation to take time to give thanks to each other. It's all too easy to overlook the every day people who make our lives all the sweeter. This is such a perfect way to say thank you - whether it's the postman, the babysitter or the neighbour who signs for your parcels"
Jemma, Co-founder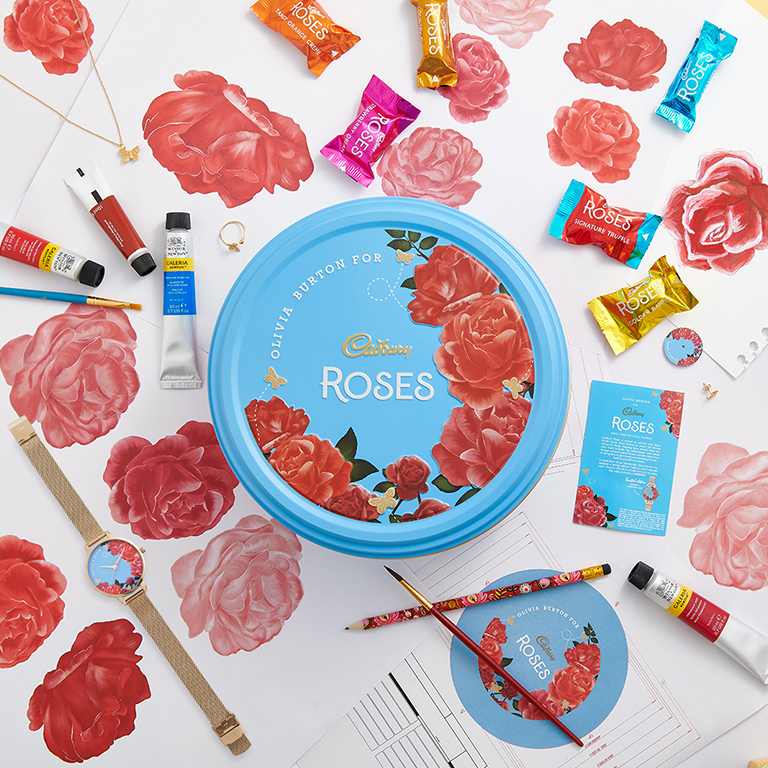 To celebrate this partnership, we couldn't resist designing a limited-edition watch featuring the exclusive tin design. The 30mm midi dial features the same distinctive red roses and our iconic butterflies, capturing a beautiful blend of both brands. For us, this watch acts as the perfect reminder to take time out of our busy days to be thankful.