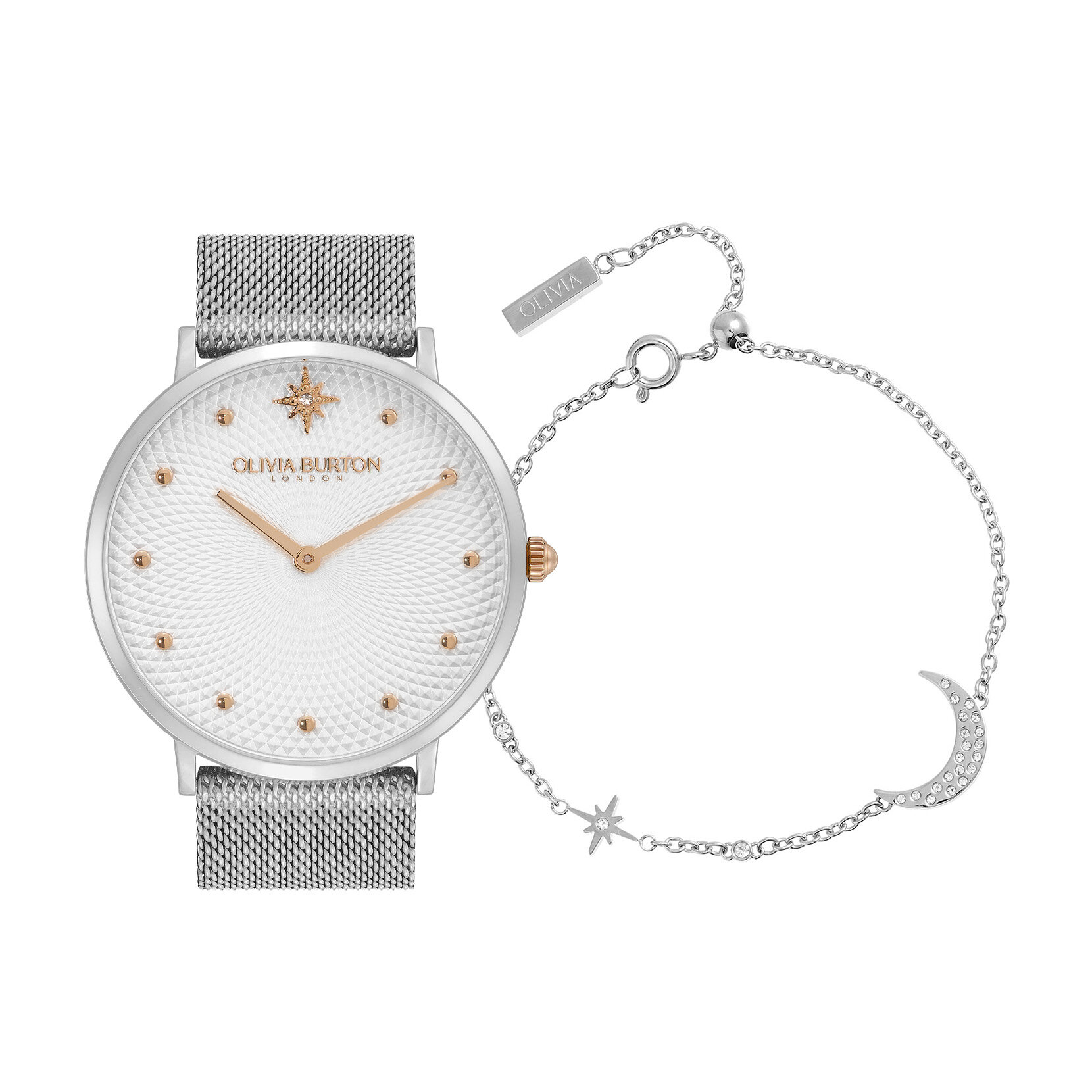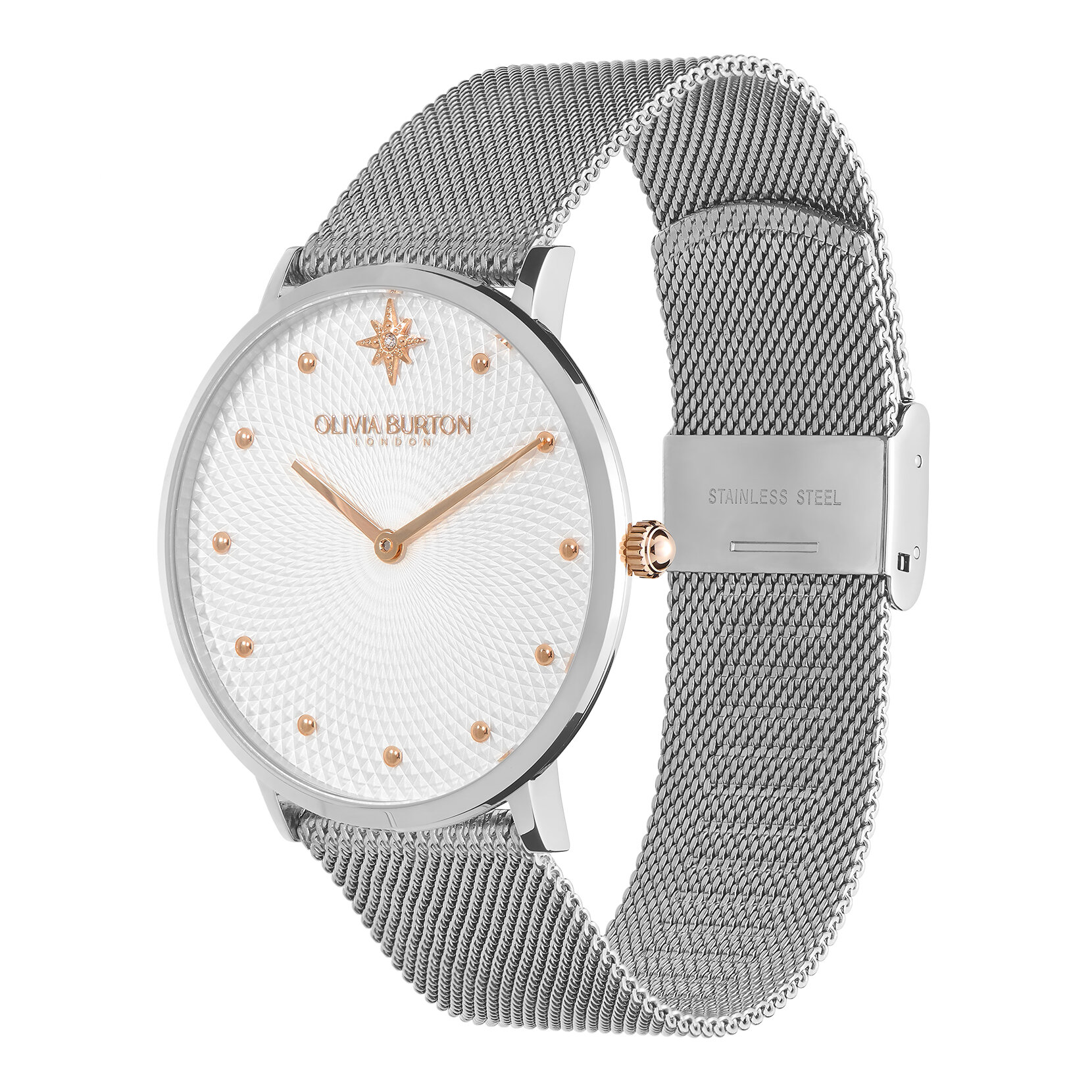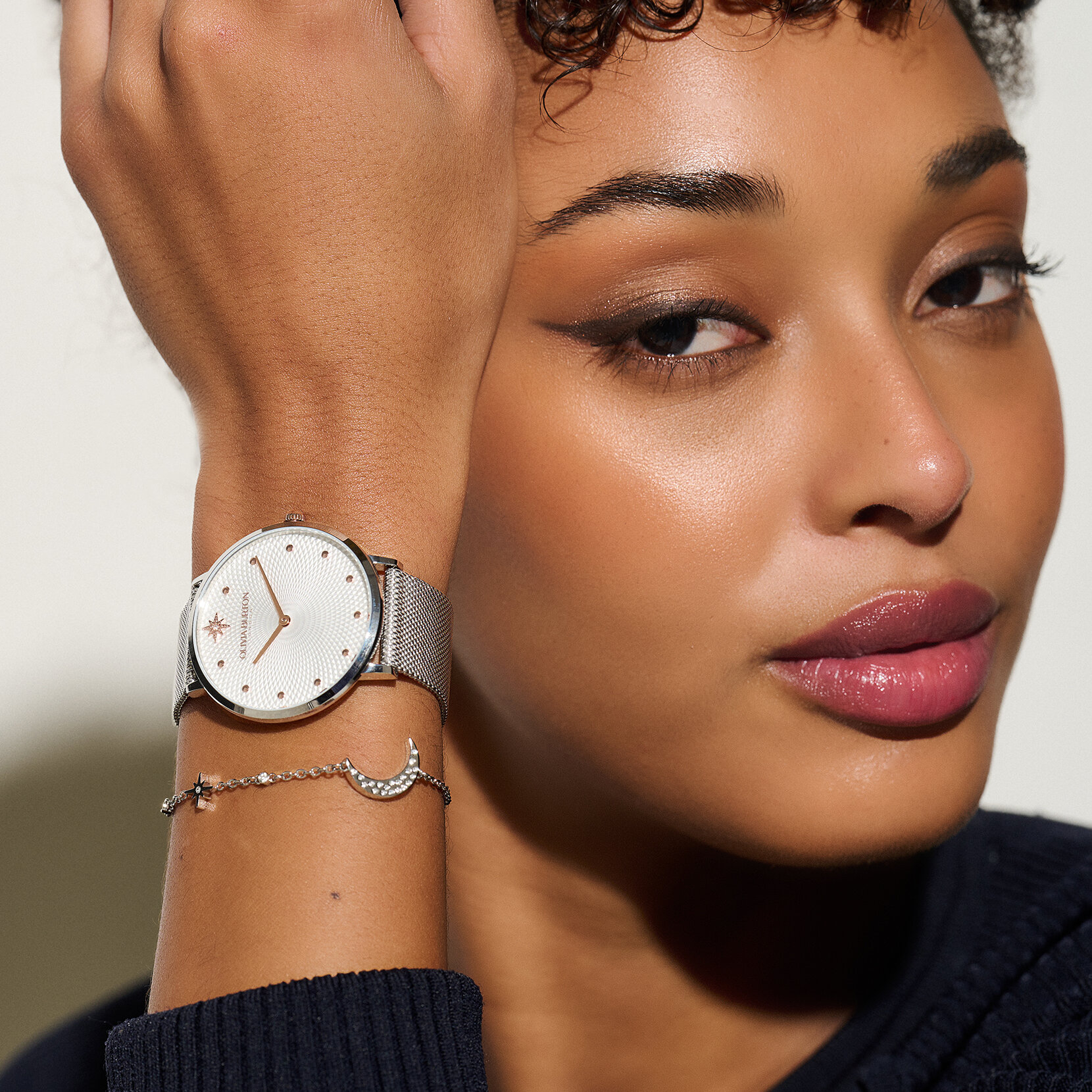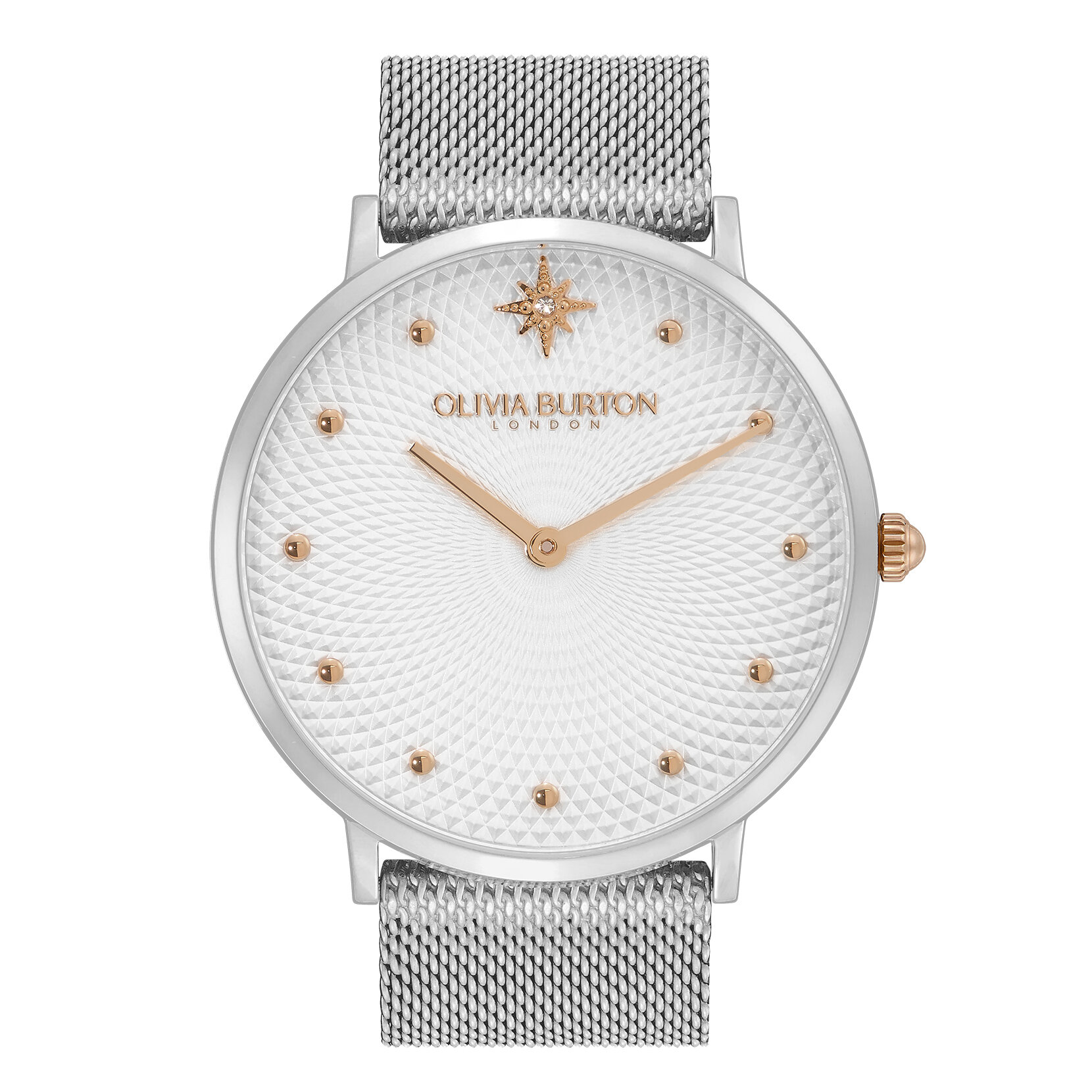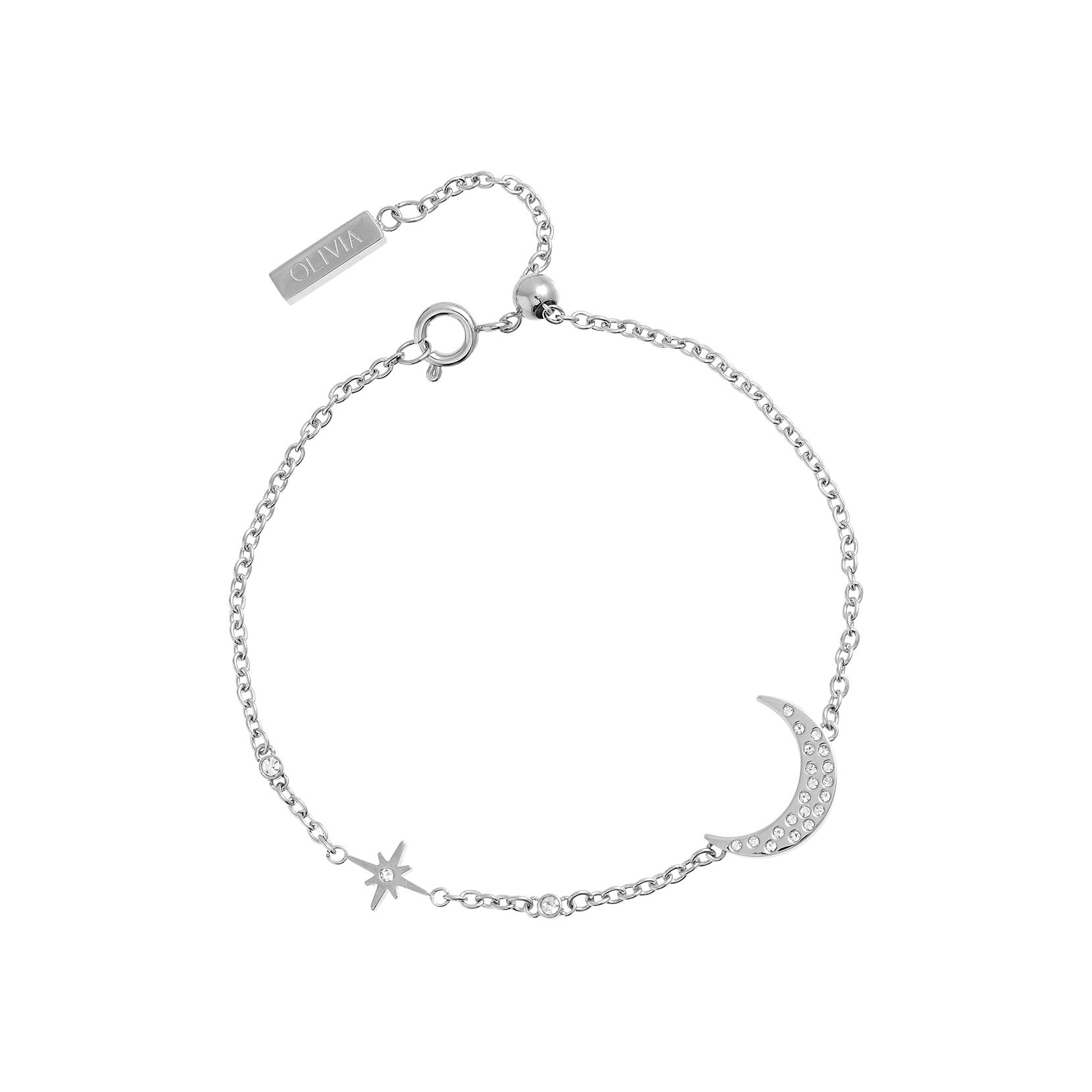 40mm Ultra Slim Silver Mesh Watch & North Star & Moon Silver Bracelet
SAVE 13% - APPLIED AT CHECKOUT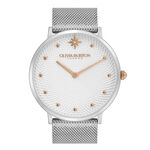 Montre ultra fine avec bracelet en maille milanaise Blanc métallisé et Argent 40 mm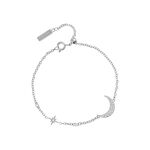 Bracelet Étoile polaire et Lune Argent
Head for the stars with this dreamy set featuring our Celestial Silver White Guilloche Watch and North Star and Moon Bracelet. This watch is all about the details with an etched Guilloche dial adorned with a crystal-set North Star and rose gold accents. The silver mesh bracelet strap gives a cool, contemporary finish. We've paired it with our Celestial North Star and Moon Bracelet with dainty sterling silver chain and crystal-studded motifs from the night sky.
Montre ultra fine avec bracelet en maille milanaise Blanc métallisé et Argent 40 mm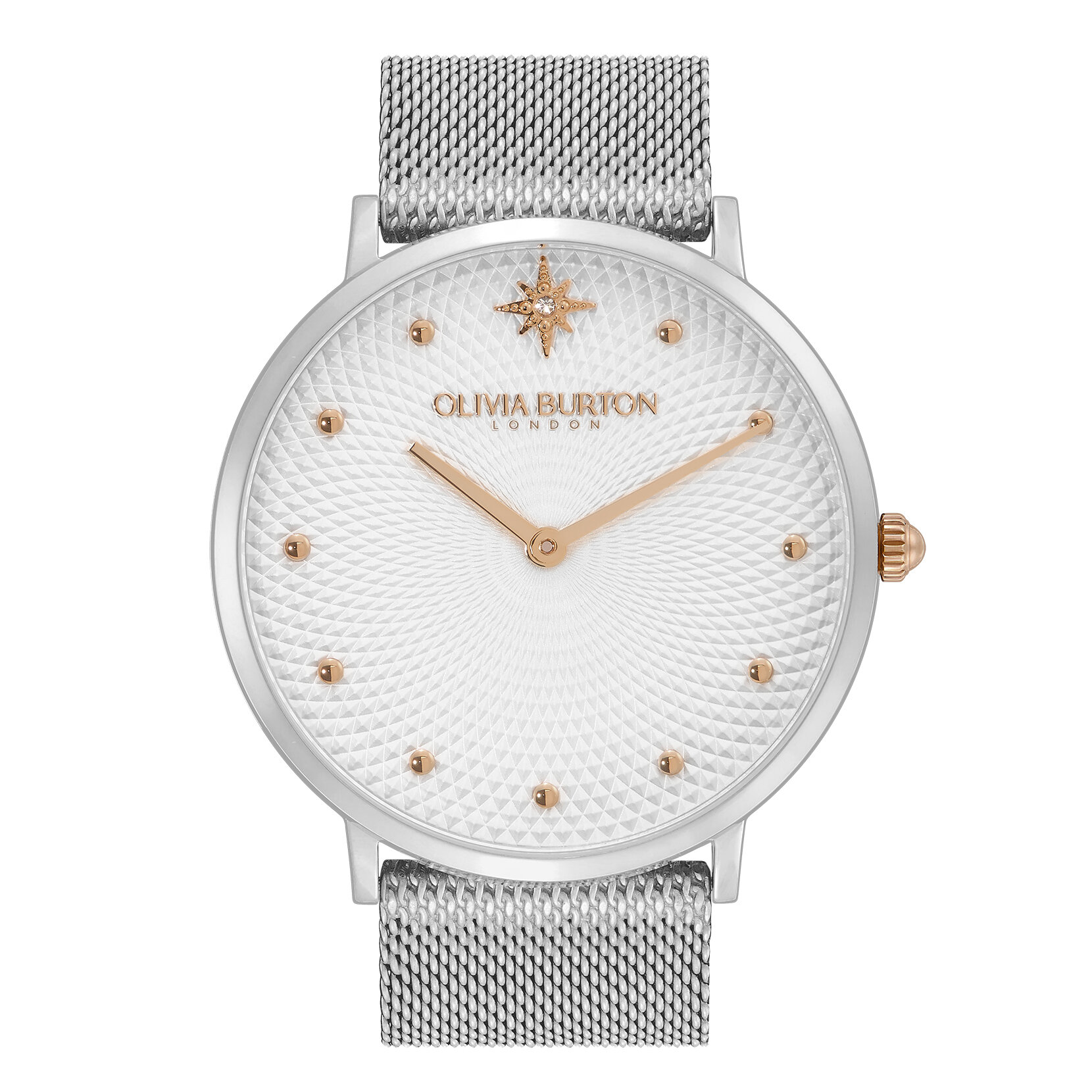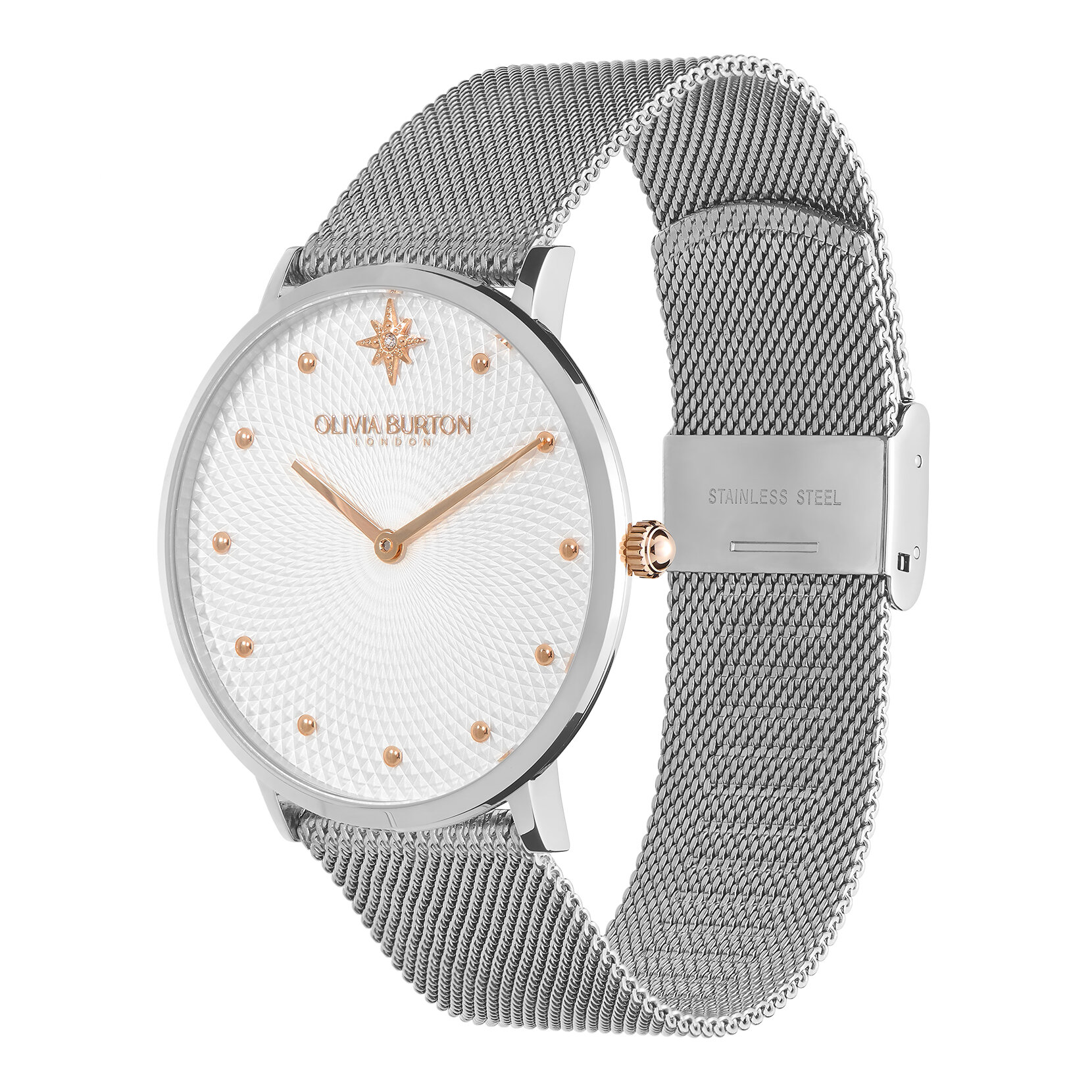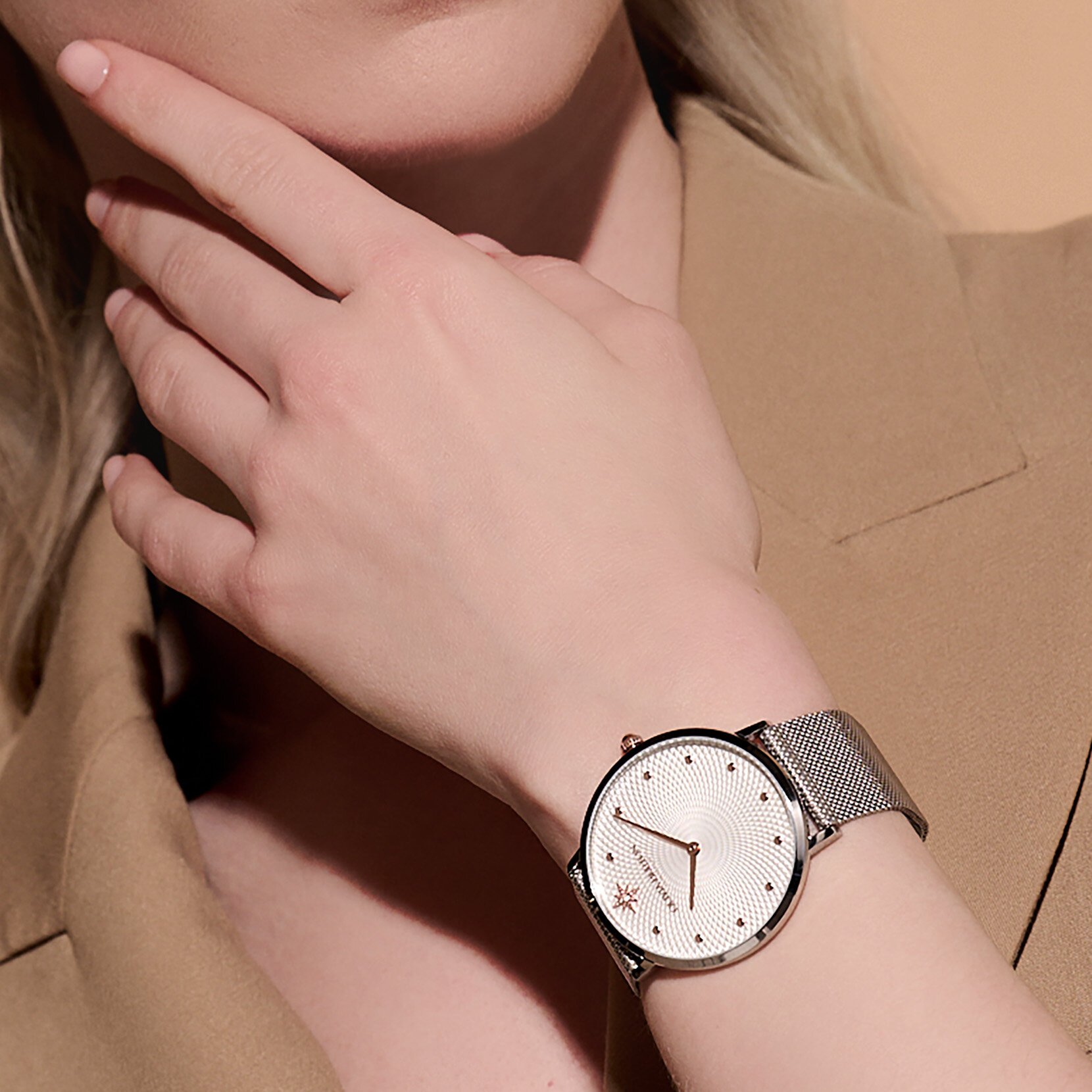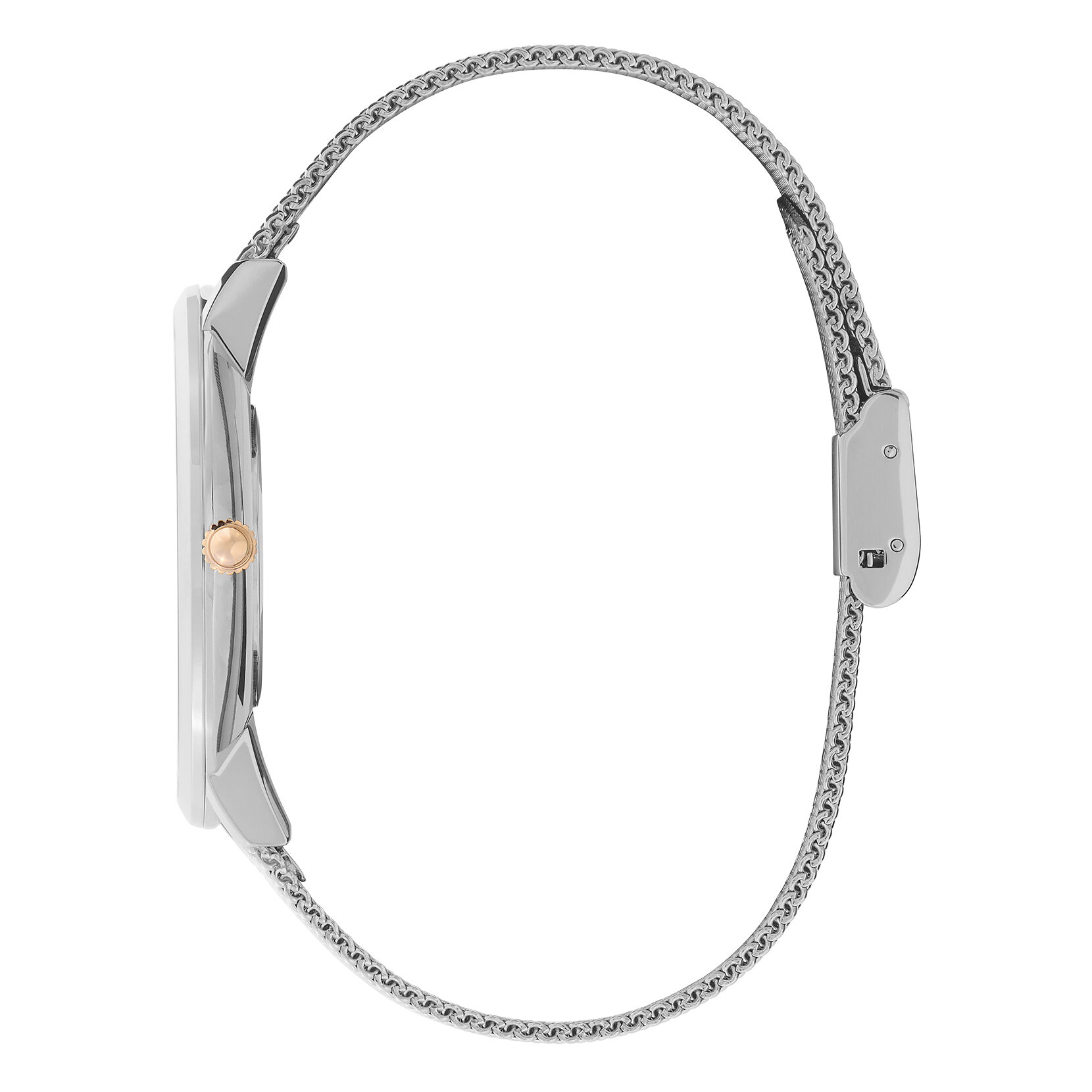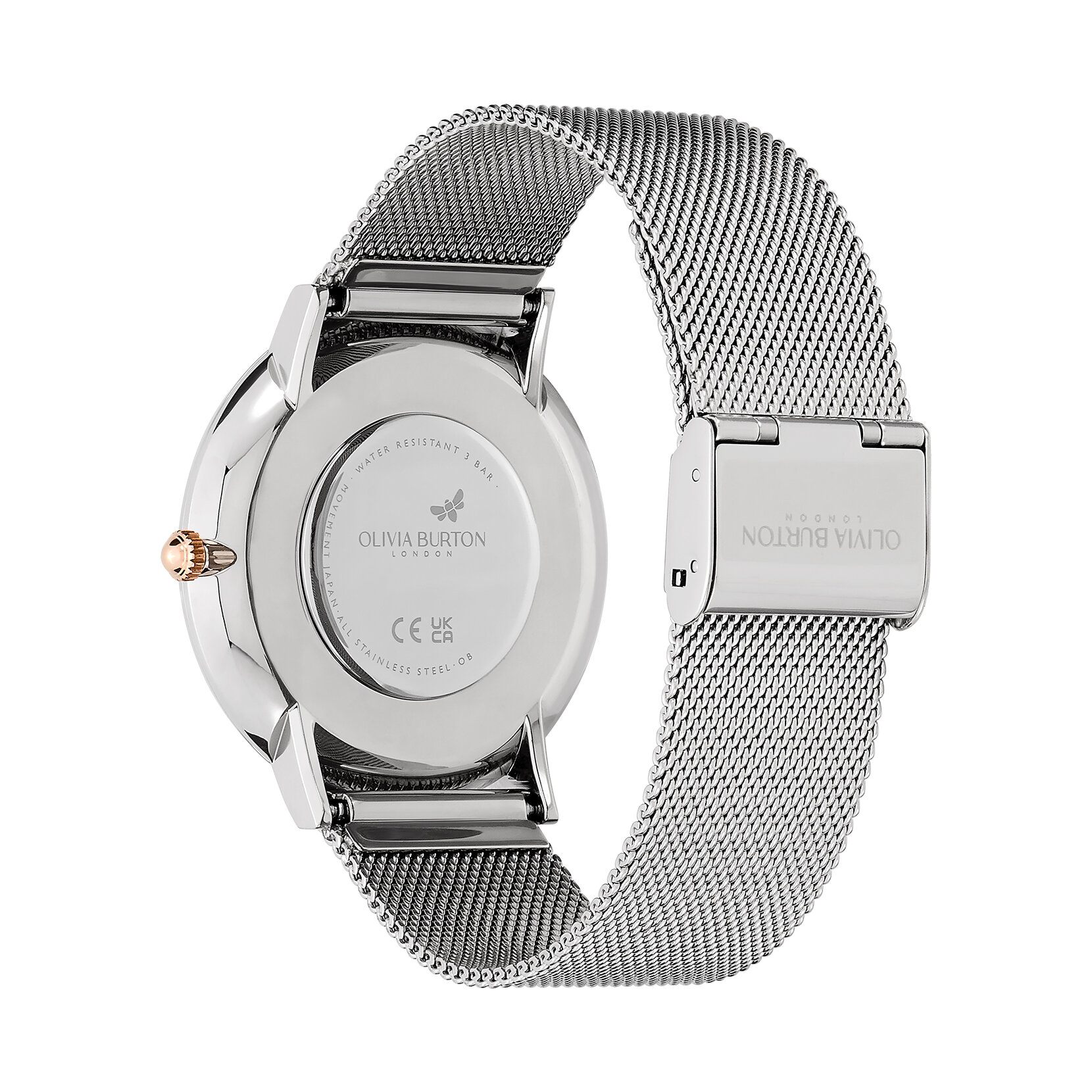 Entrez dans un nouvel univers cosmique avec cette montre Celestial ultra fine au look sophistiqué mais ludique. Elle associe un bracelet moderne en maille milanaise à un cadran en métaux mixtes, avec étoile Polaire en cristal pour une touche de magie céleste : un accessoire plein de personnalité et d'élégance. Le délicat motif guilloché donne une esthétique éthérée et mystique au cadran de cette montre envoûtante. L'heure est venue de libérer vos forces cosmiques.
Bracelet Étoile polaire et Lune Argent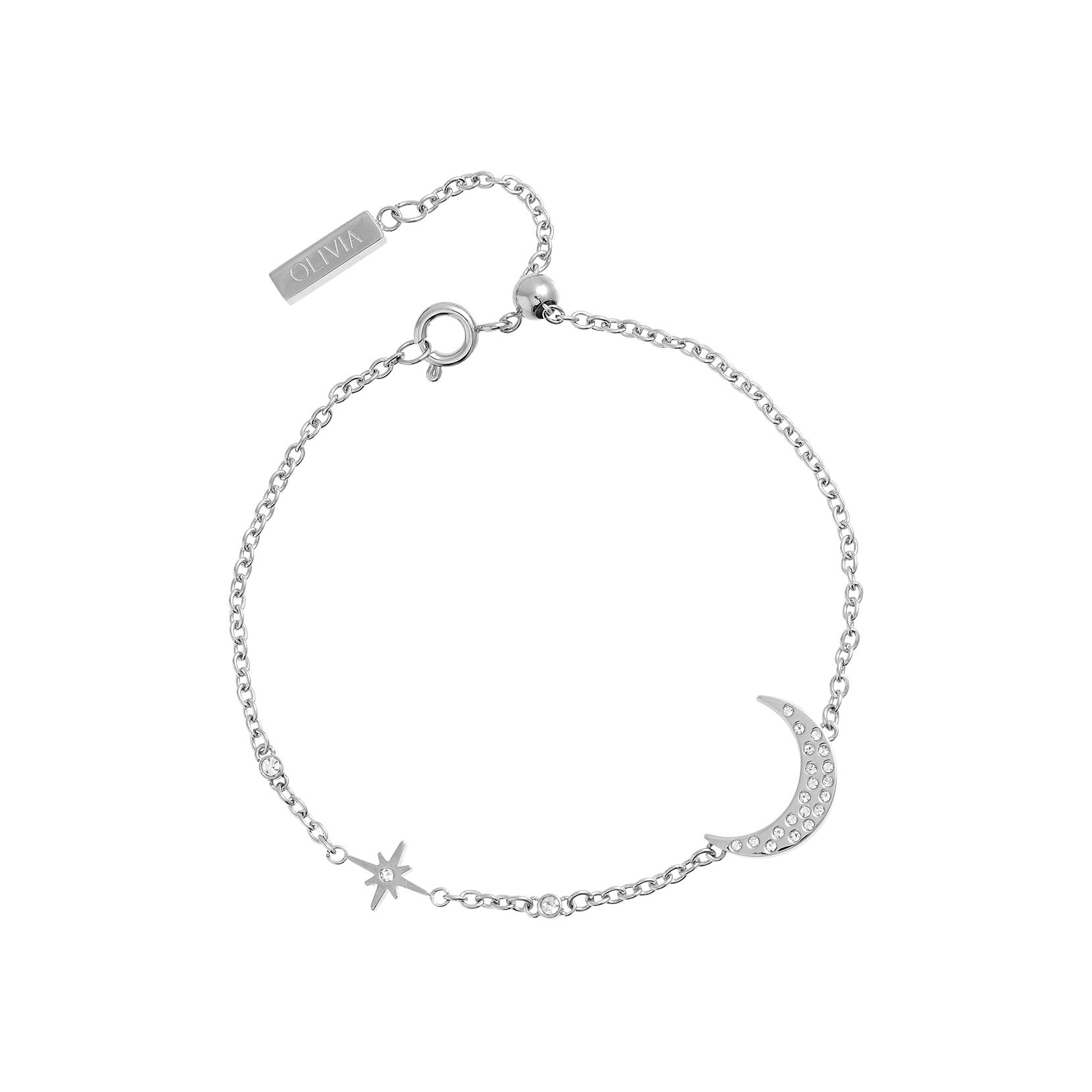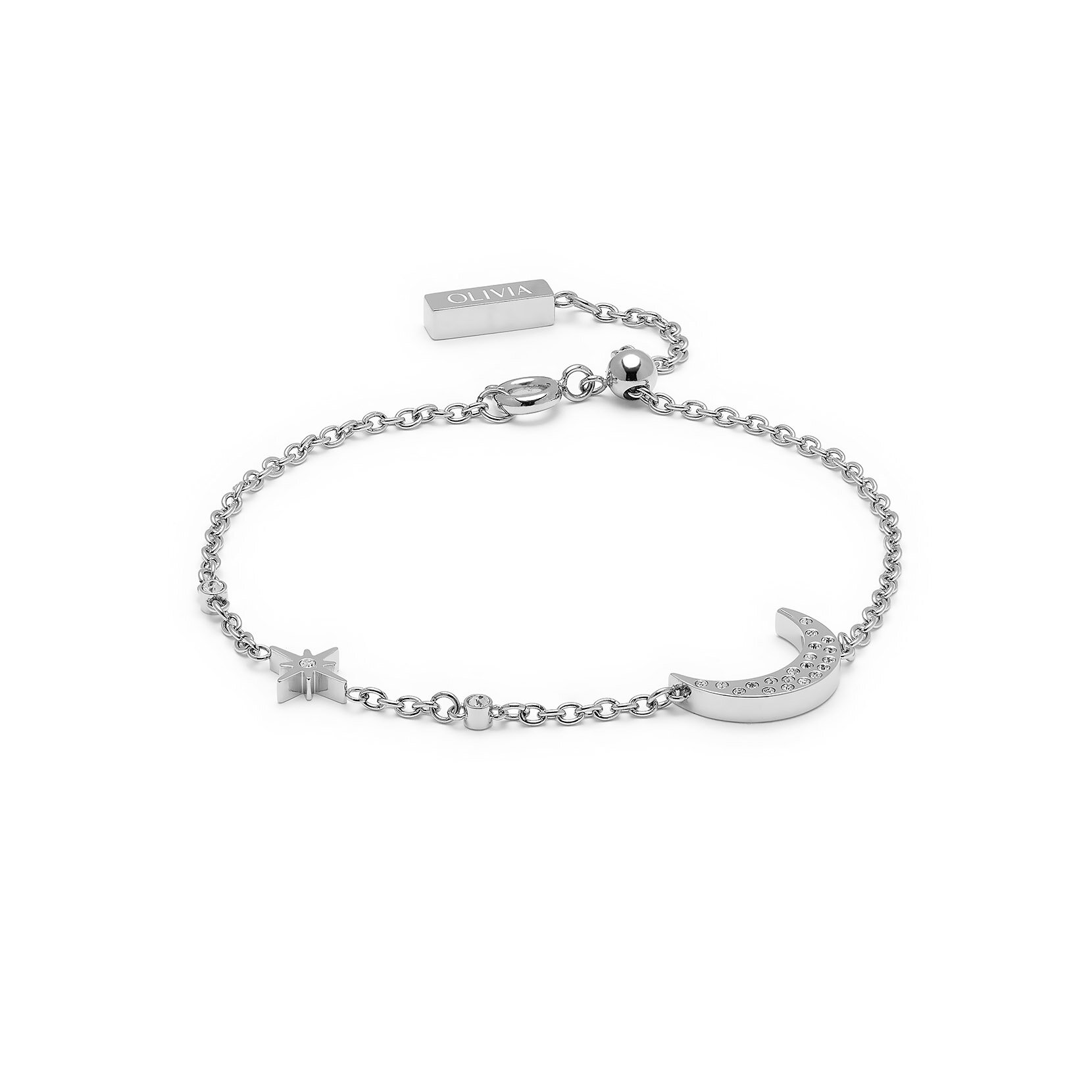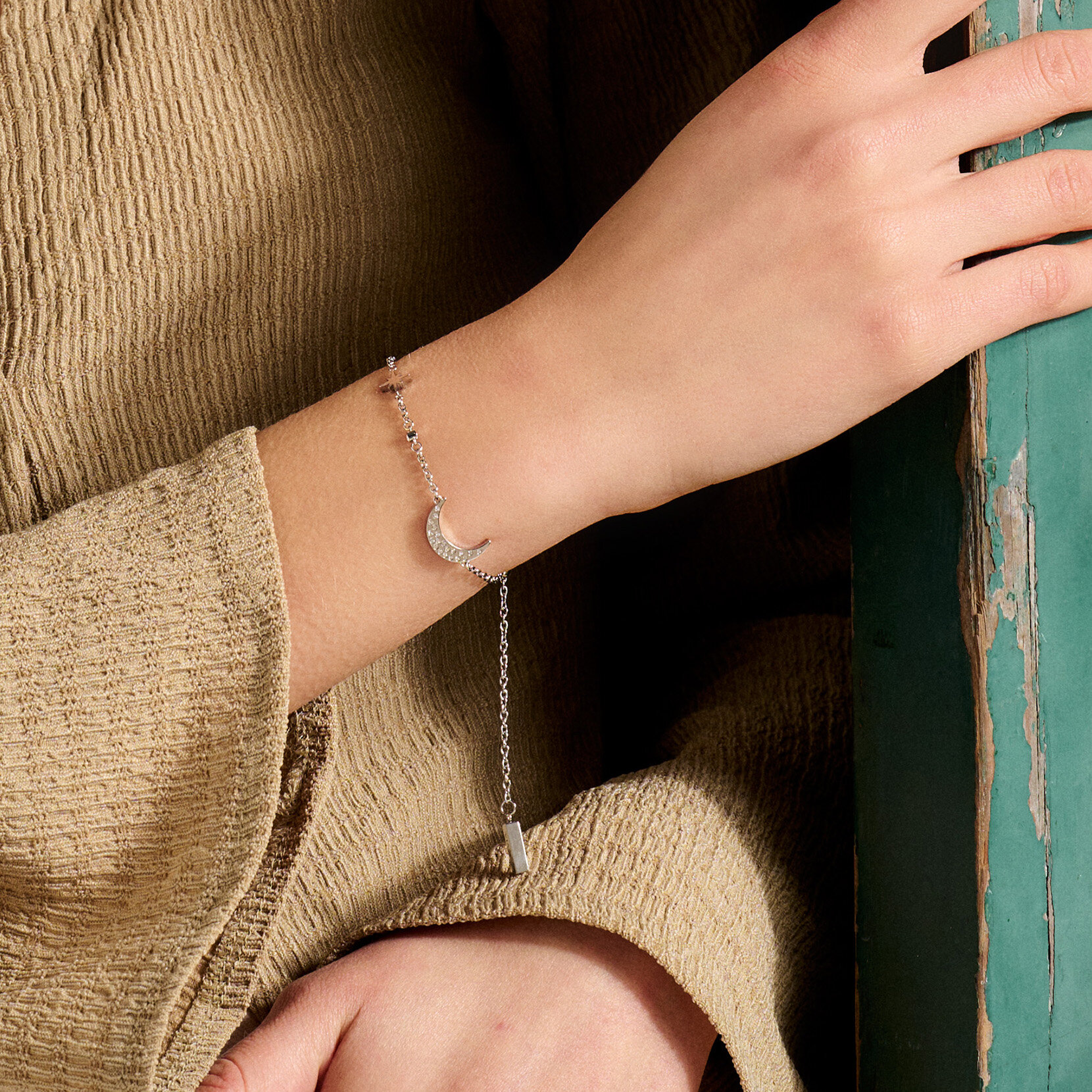 Issu de la collection Celestial, ce bracelet Étoile polaire et Lune évoque l'énergie féminine habituellement symbolisée par l'astre nocturne. La chaîne délicate est ornée d'une breloque en forme de croissant de lune serti de cristaux scintillants, et complétée par une étoile polaire décorative. Cette élégante création d'inspiration lunaire devrait être portée comme un talisman, nous rappelant la force intérieure que nous avons toutes en nous.