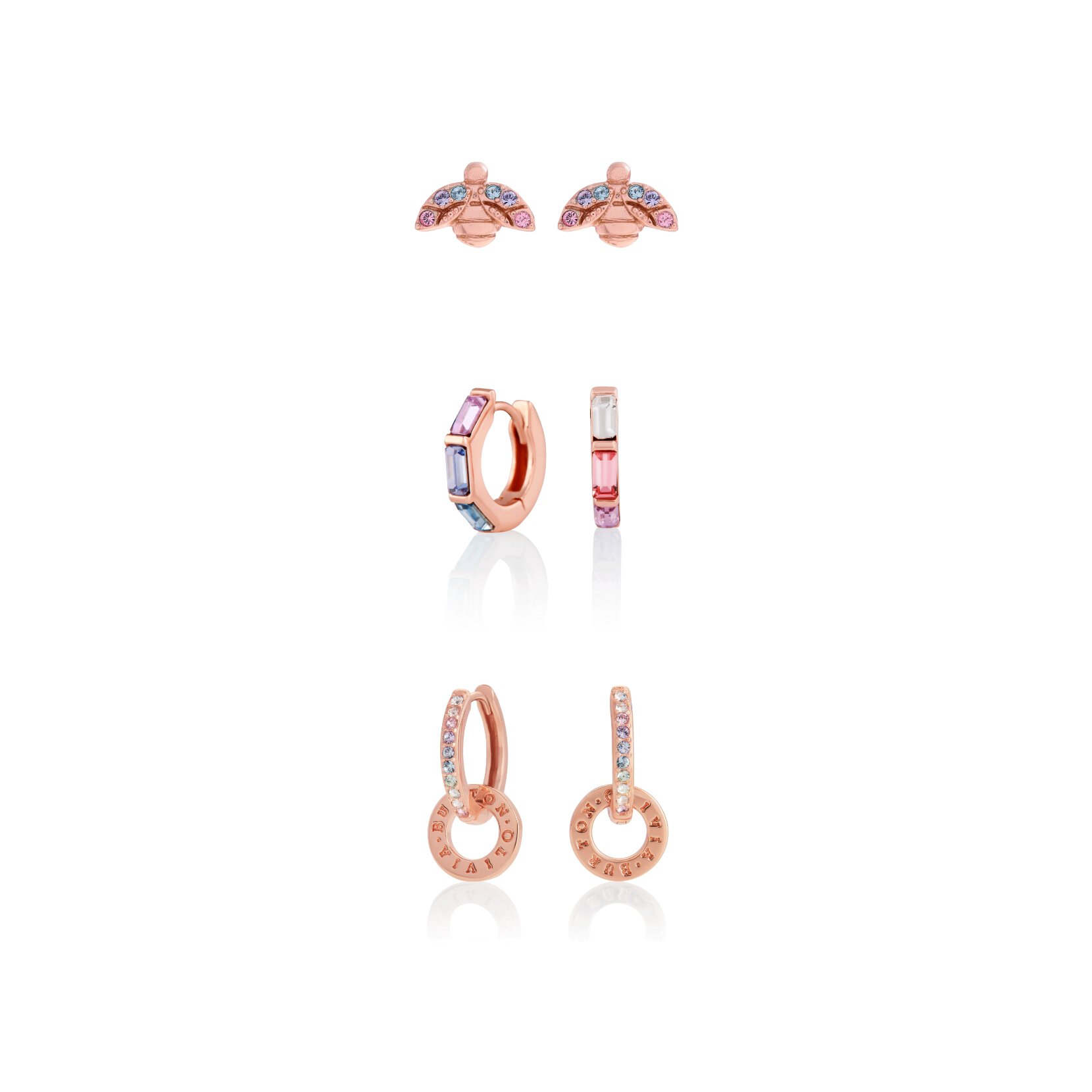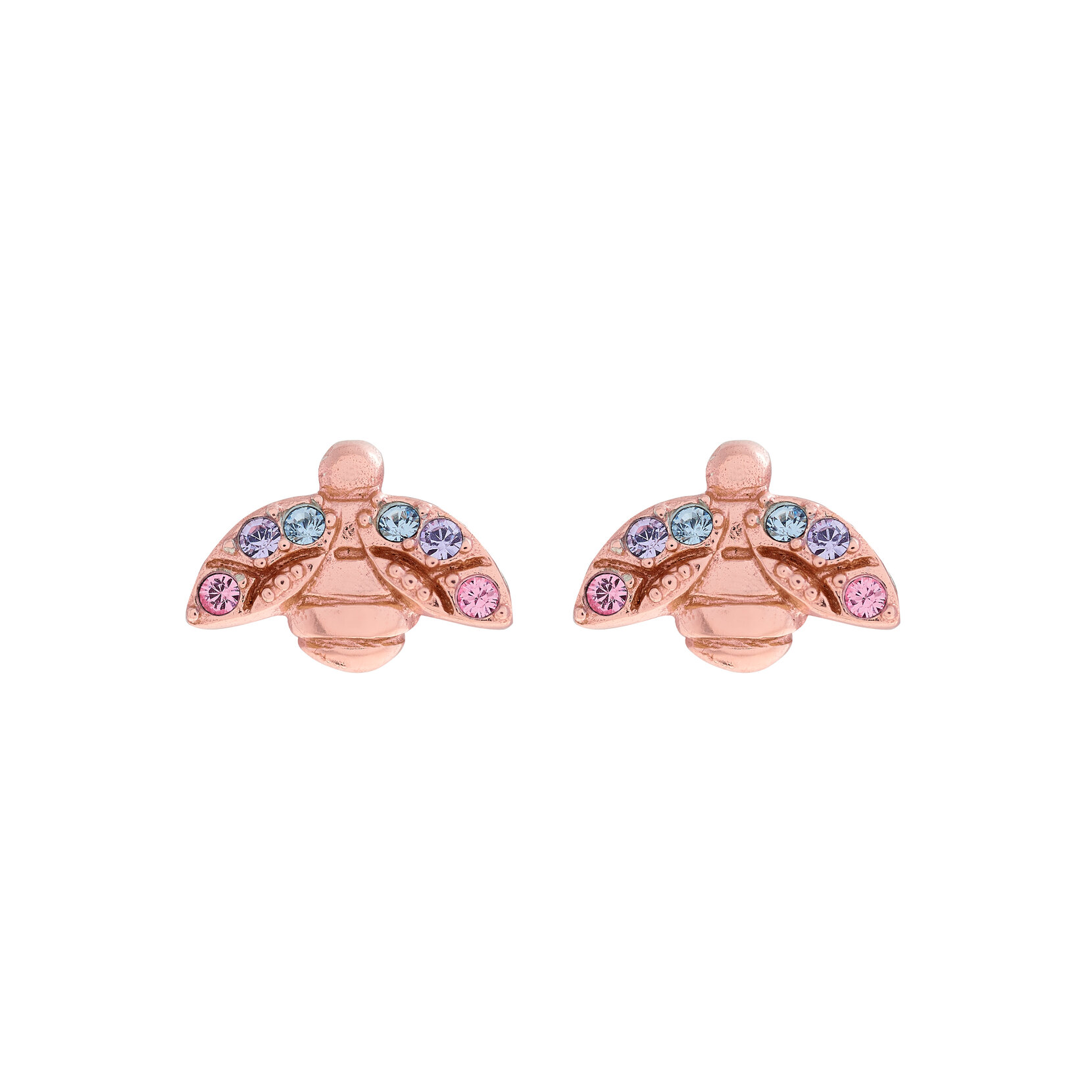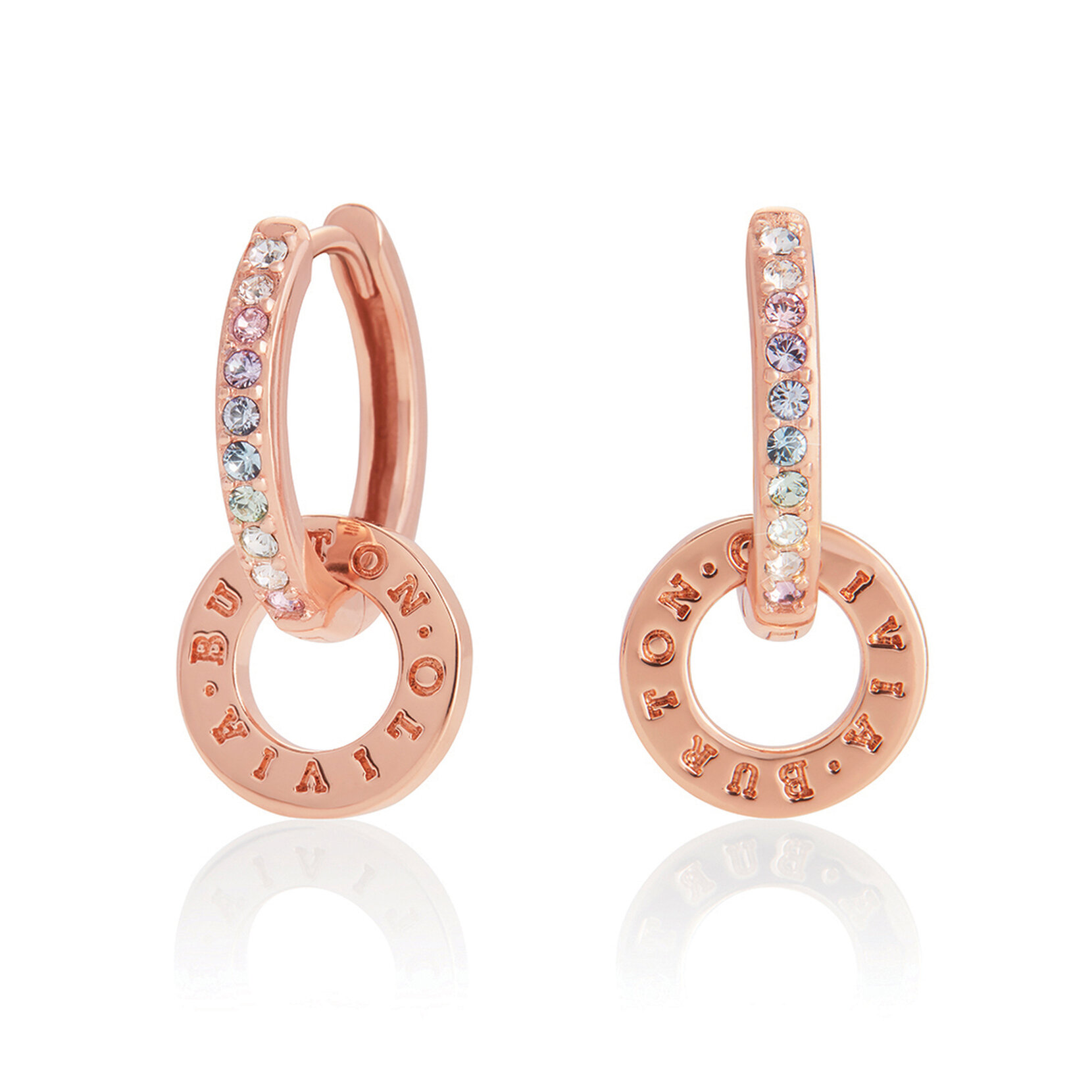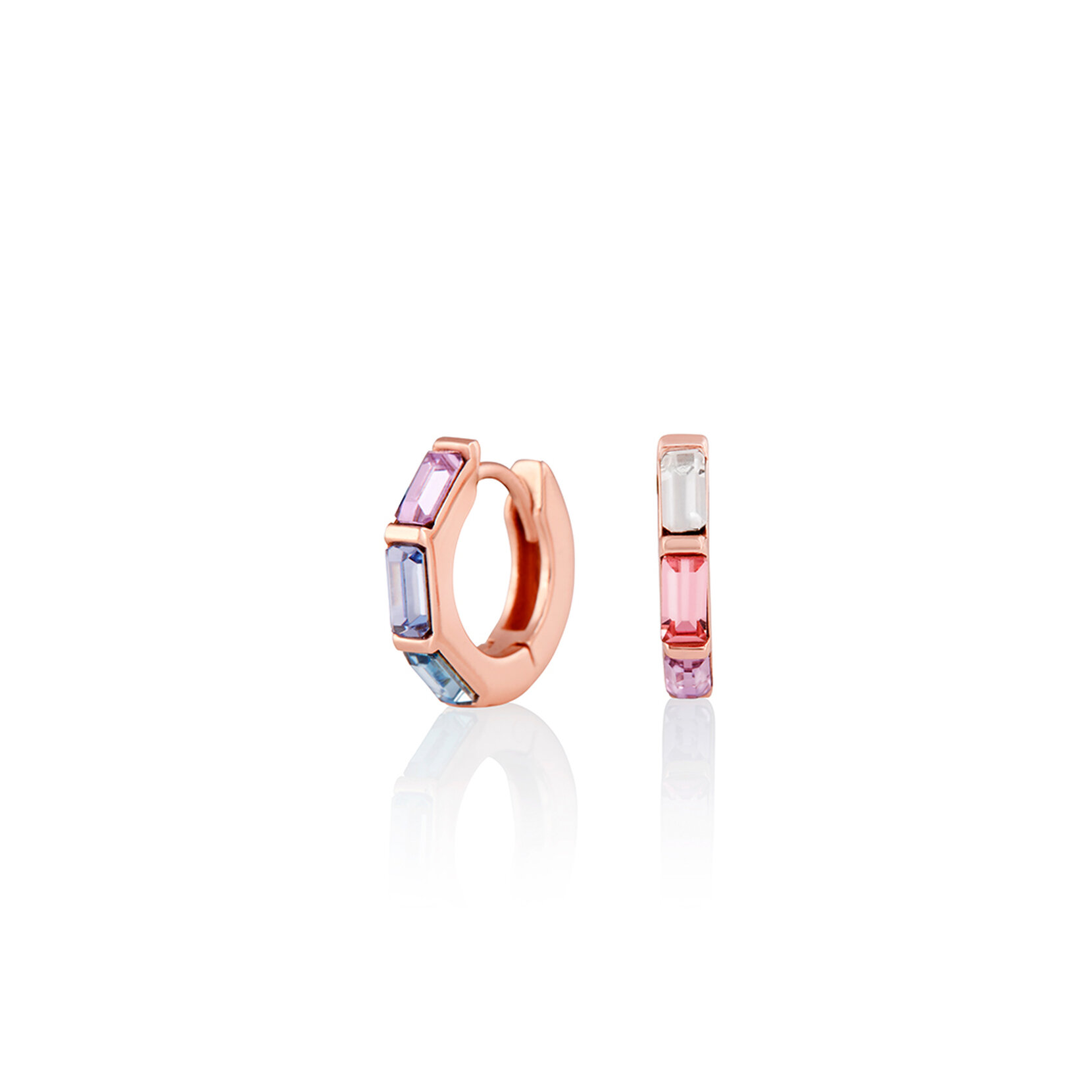 Rainbow Huggies & Rainbow Bee Stud Earring Bundle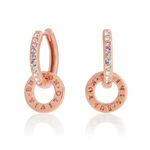 Créoles Rainbow Interlink or rose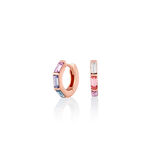 Dormeuses Rainbow or rose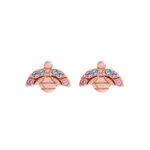 Clous d'oreilles Rainbow Bee or rose
Elevate your stacks with this uplifting earring set. Paired together for flawless ear stacking, we've combined our bestselling Rainbow Bee Studs with two of our complementing Rainbow Huggie Hoops. Perfect for stacking, mixing or matching as you please.
Créoles Rainbow Interlink or rose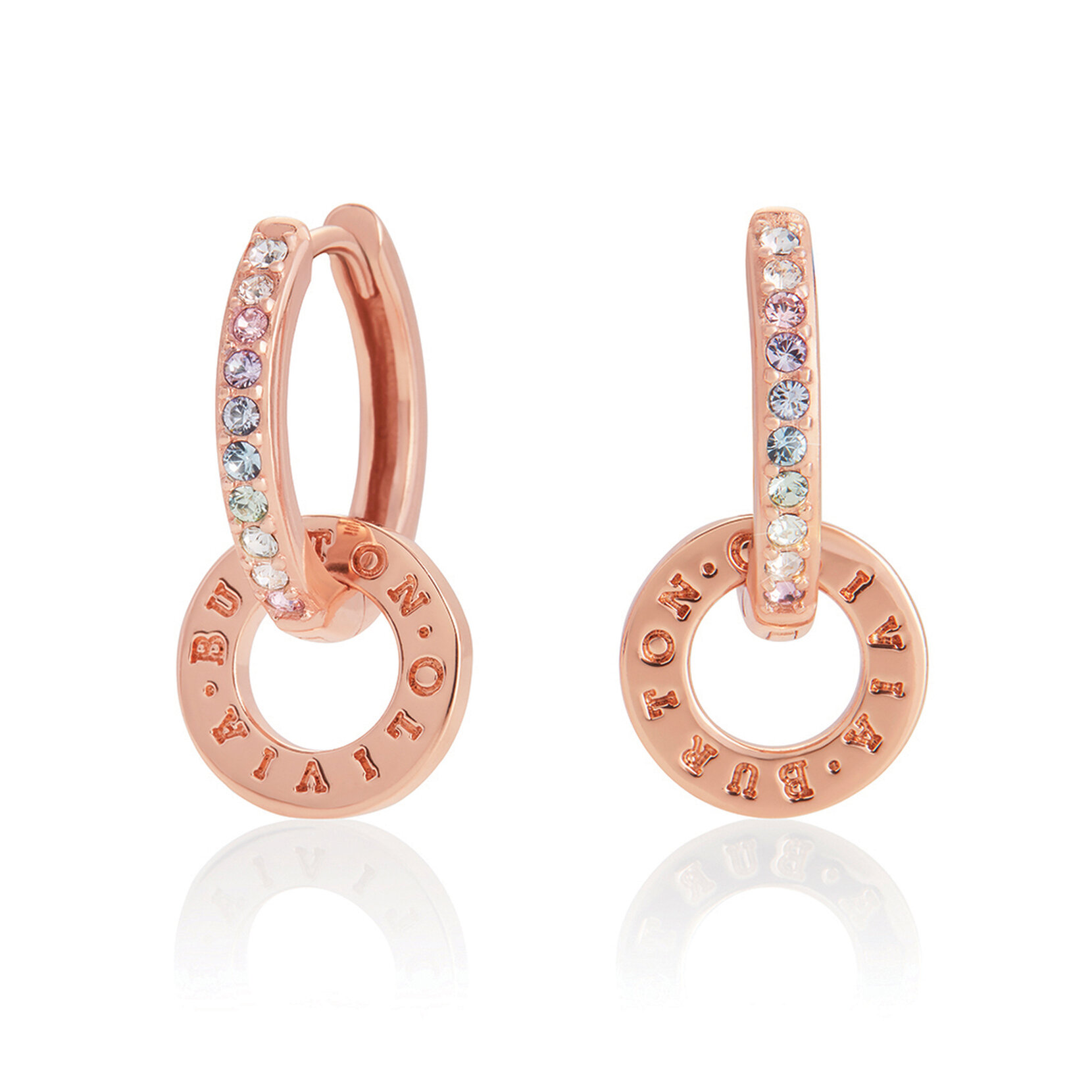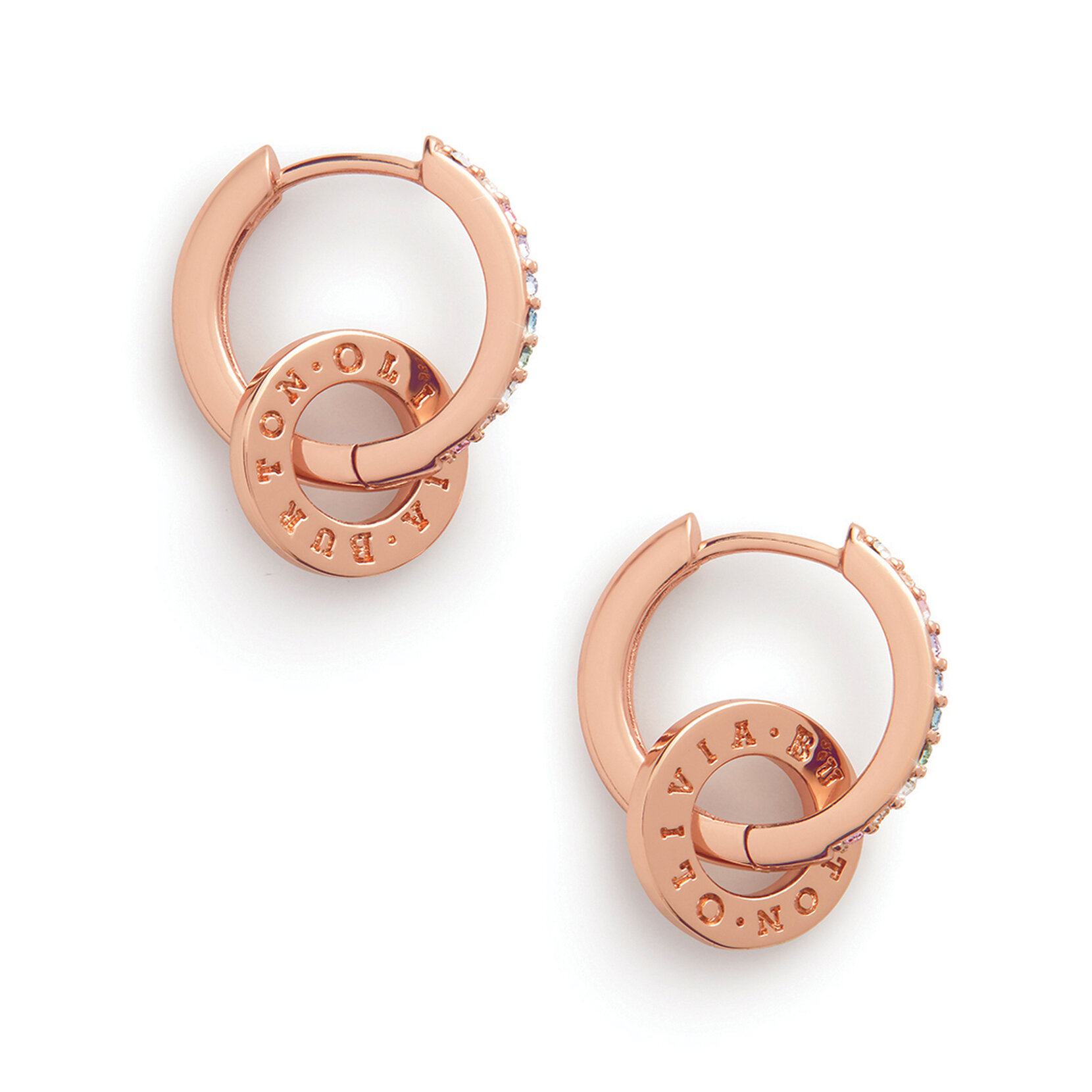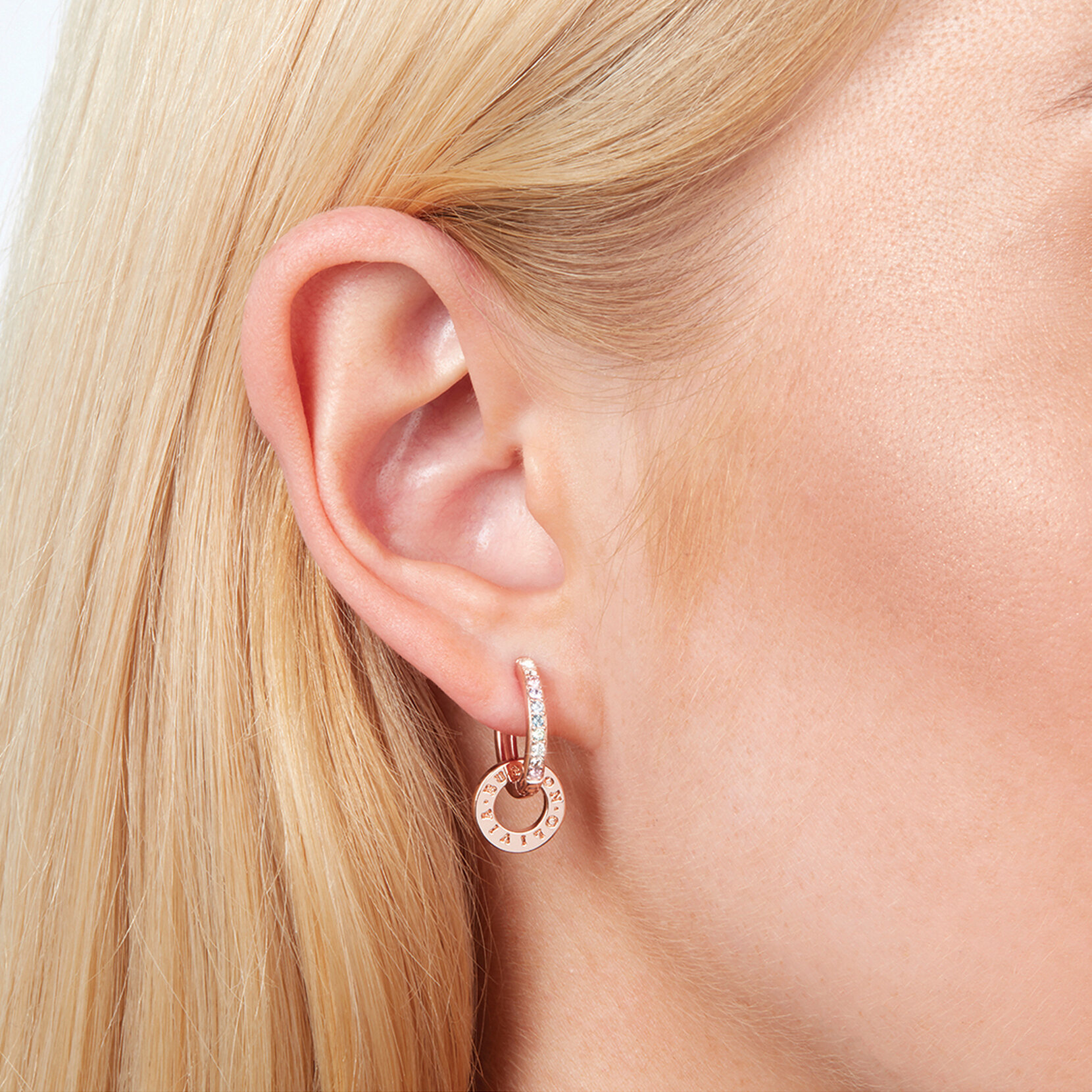 Notre grand classique intemporel a été revisité avec une bonne dose d'étincelles . Ces créoles en argent sterling plaqué d'or rose sont parsemées de cristaux arc-en-ciel durables, entrelacés d'un anneau d'or rose. Ce petit trésor vous emmènera du matin au soir en toute simplicité.
Dormeuses Rainbow or rose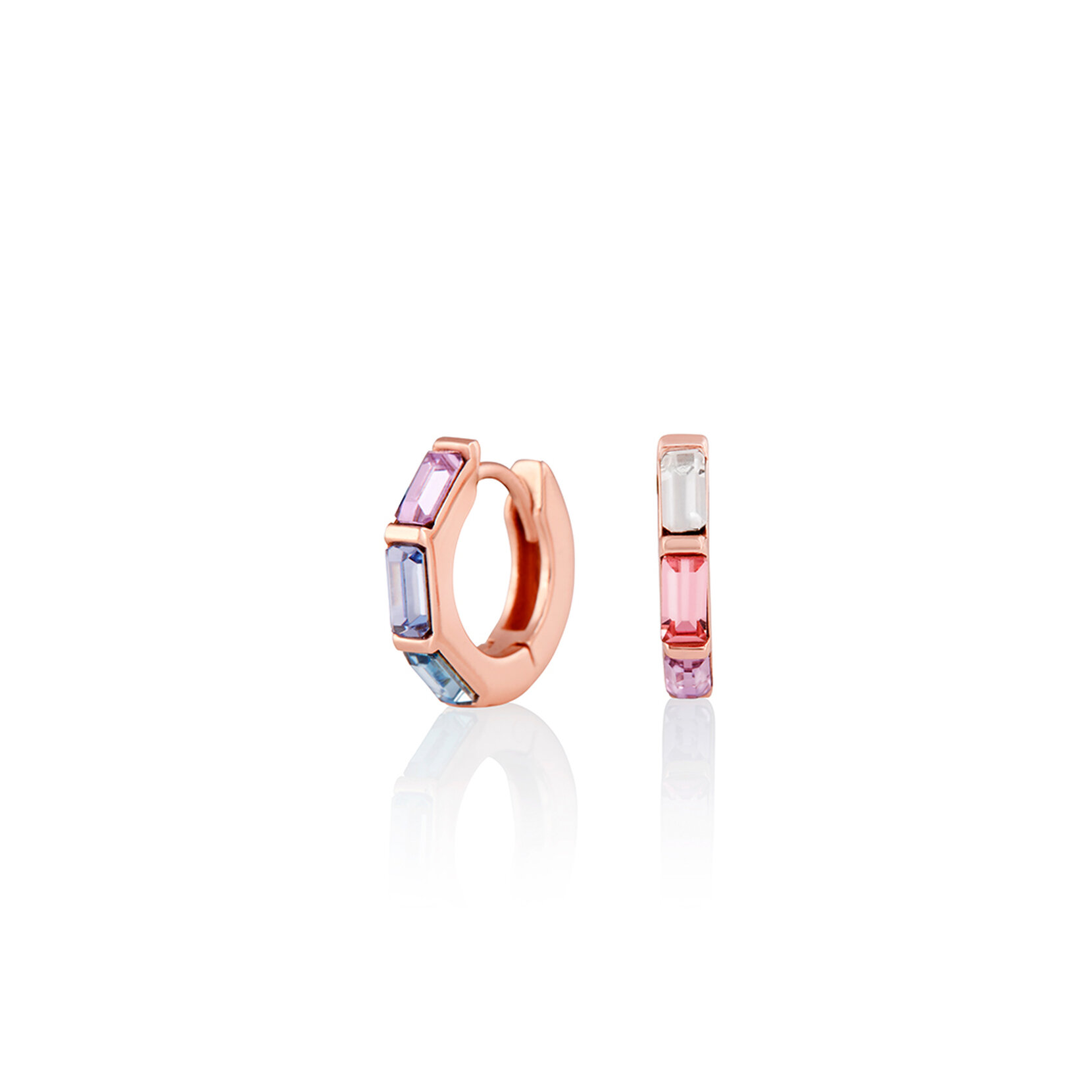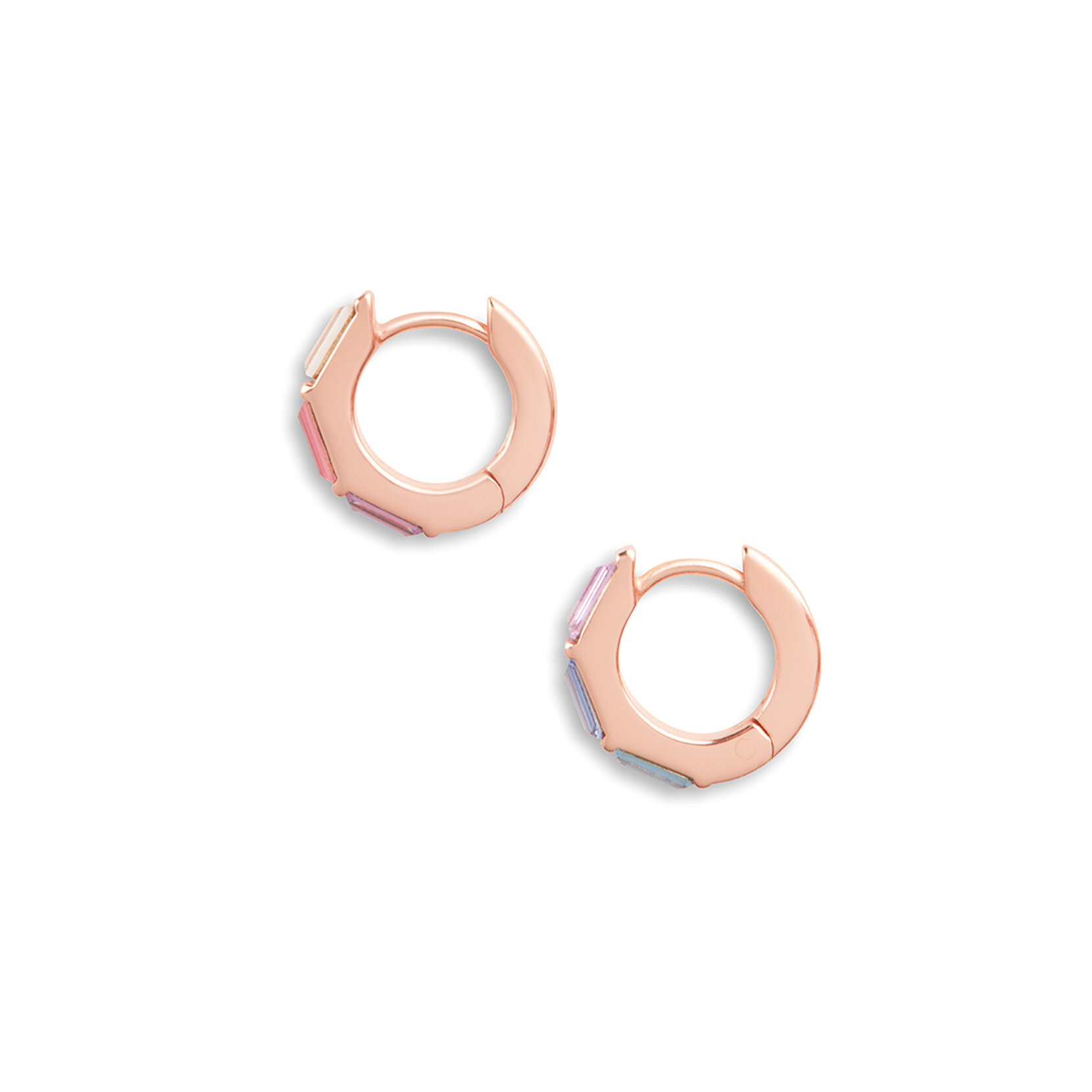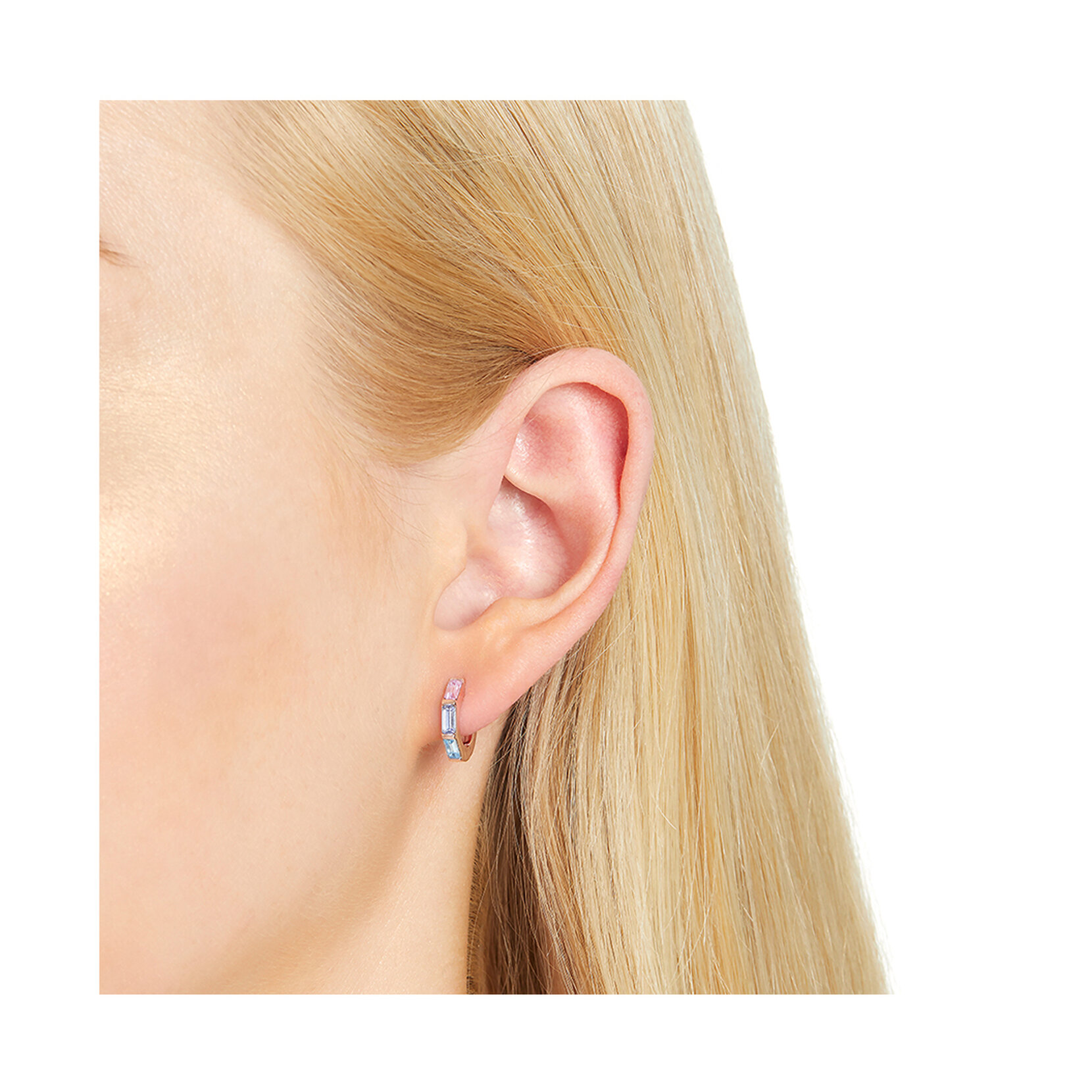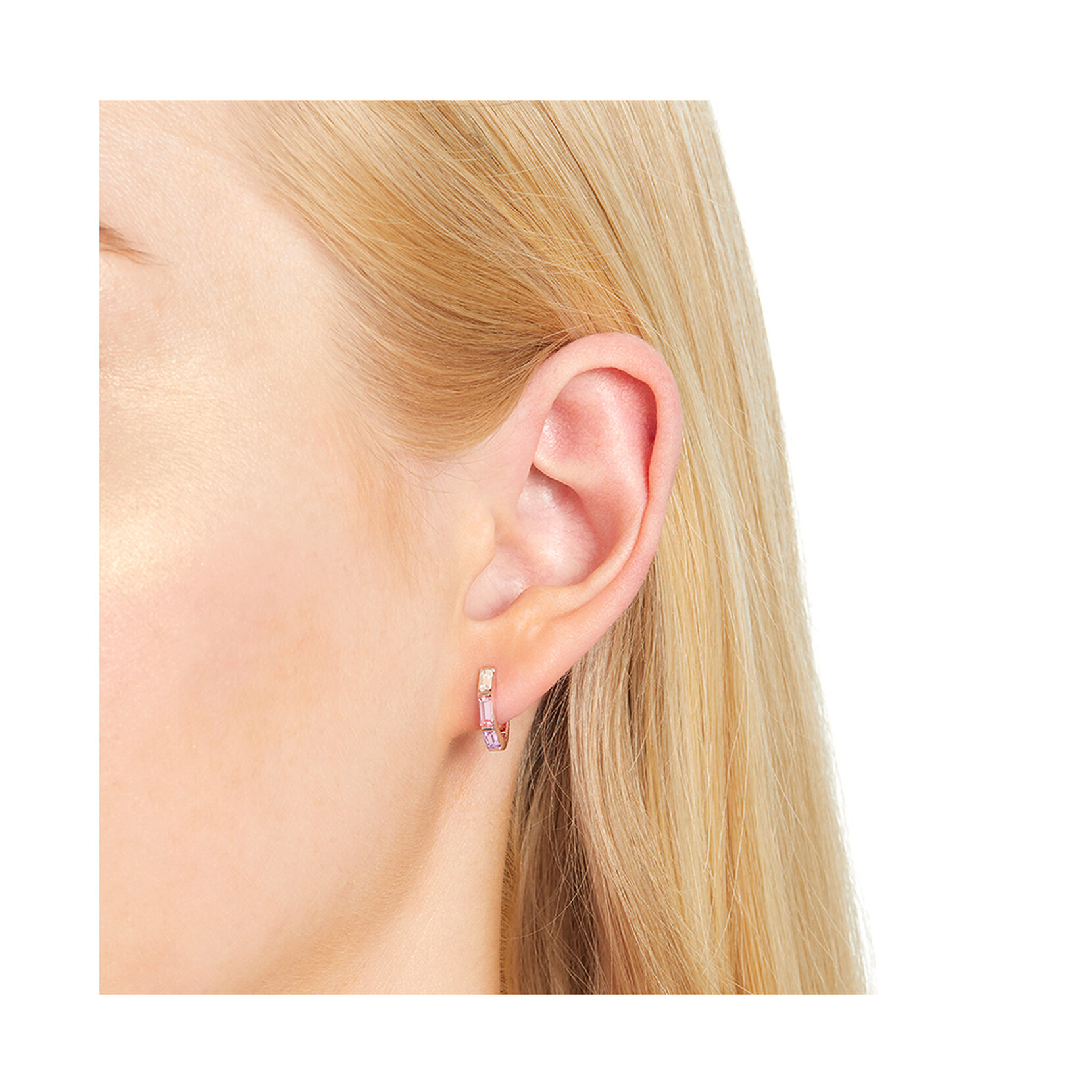 Nos dernières dormeuses sont inspirées par la couleur, la douceur et, bien sûr, les arcs-en-ciel. Fabriquées en argent sterling, ces boucles plaquées d'or rose, qui épousent les lobes, ont été incrustées de cristaux aux couleurs de l'arc-en-ciel, étincelants à souhait – un bijou à porter avec tout.
Clous d'oreilles Rainbow Bee or rose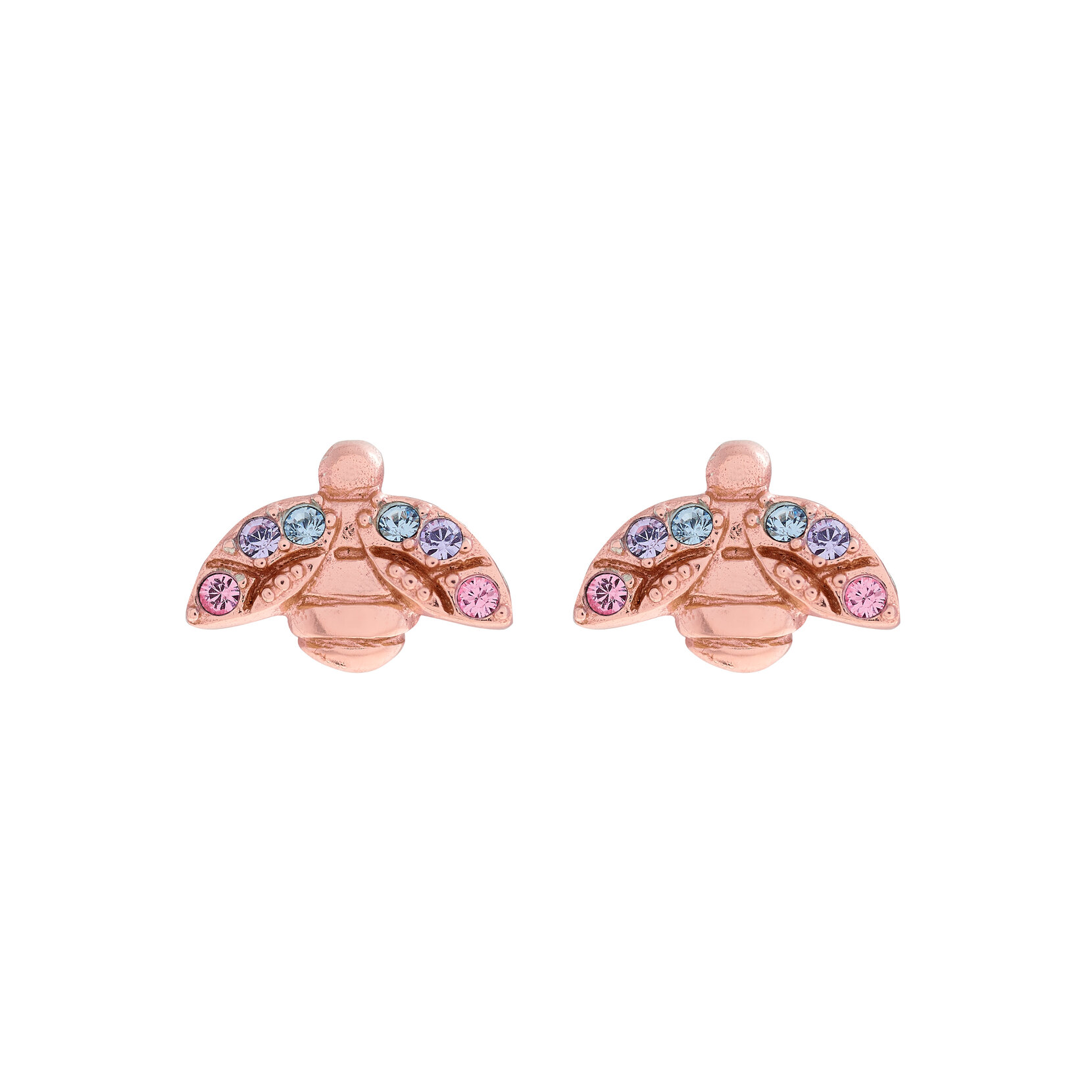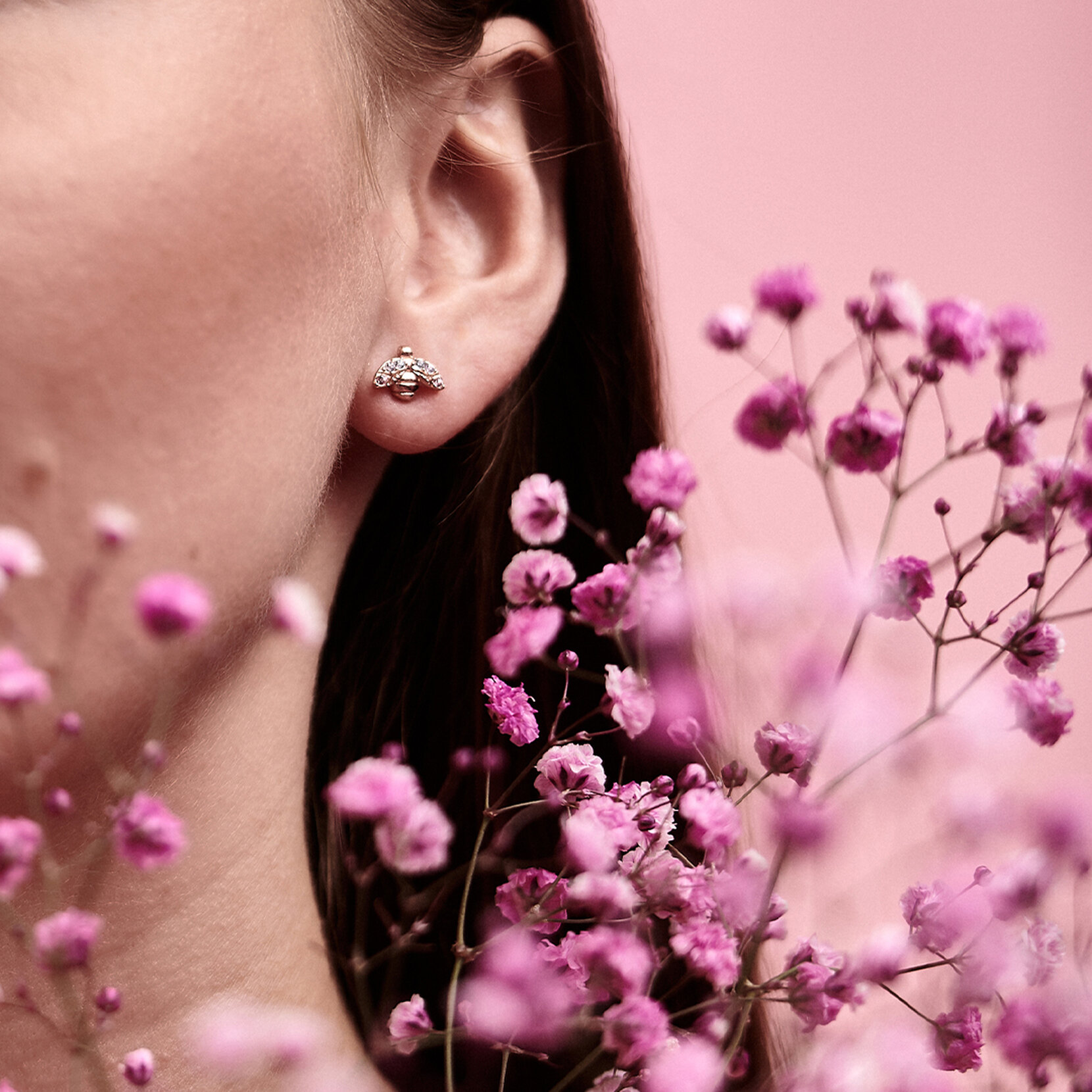 Brillants ajouts à notre famille d'abeilles, ces clous d'oreilles Rainbow Bee en argent sterling plaqué d'or rose n'ont pas peur de briller. Regardez les abeilles prendre leur envol avec leurs ailes ornées de cristaux , déclinées aux couleurs pastel de l'arc-en-ciel, et leur corps délicatement gravé de minuscules détails. Pour un ensemble plus saisissant encore, associez-les au collier, au bracelet et à la montre assortis.