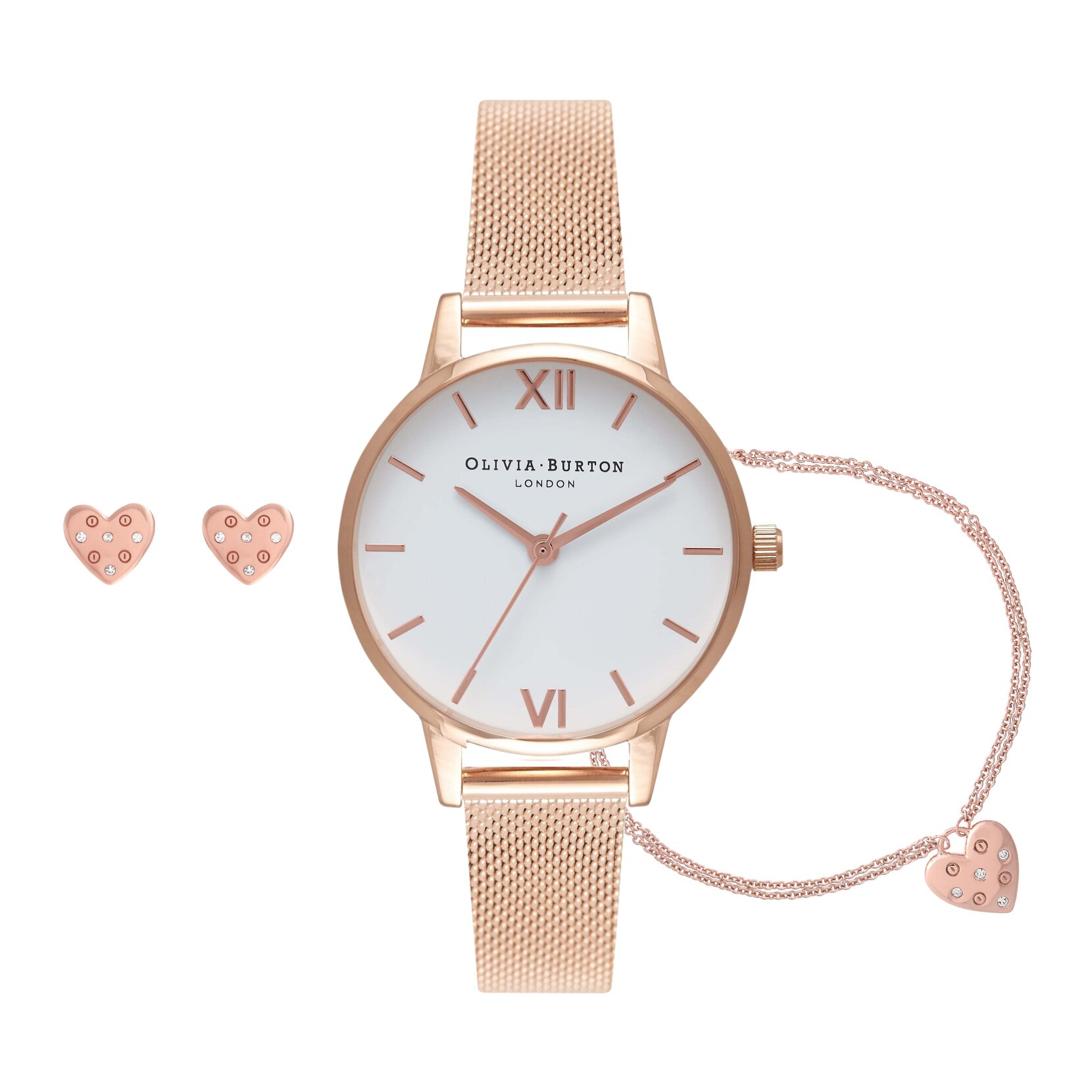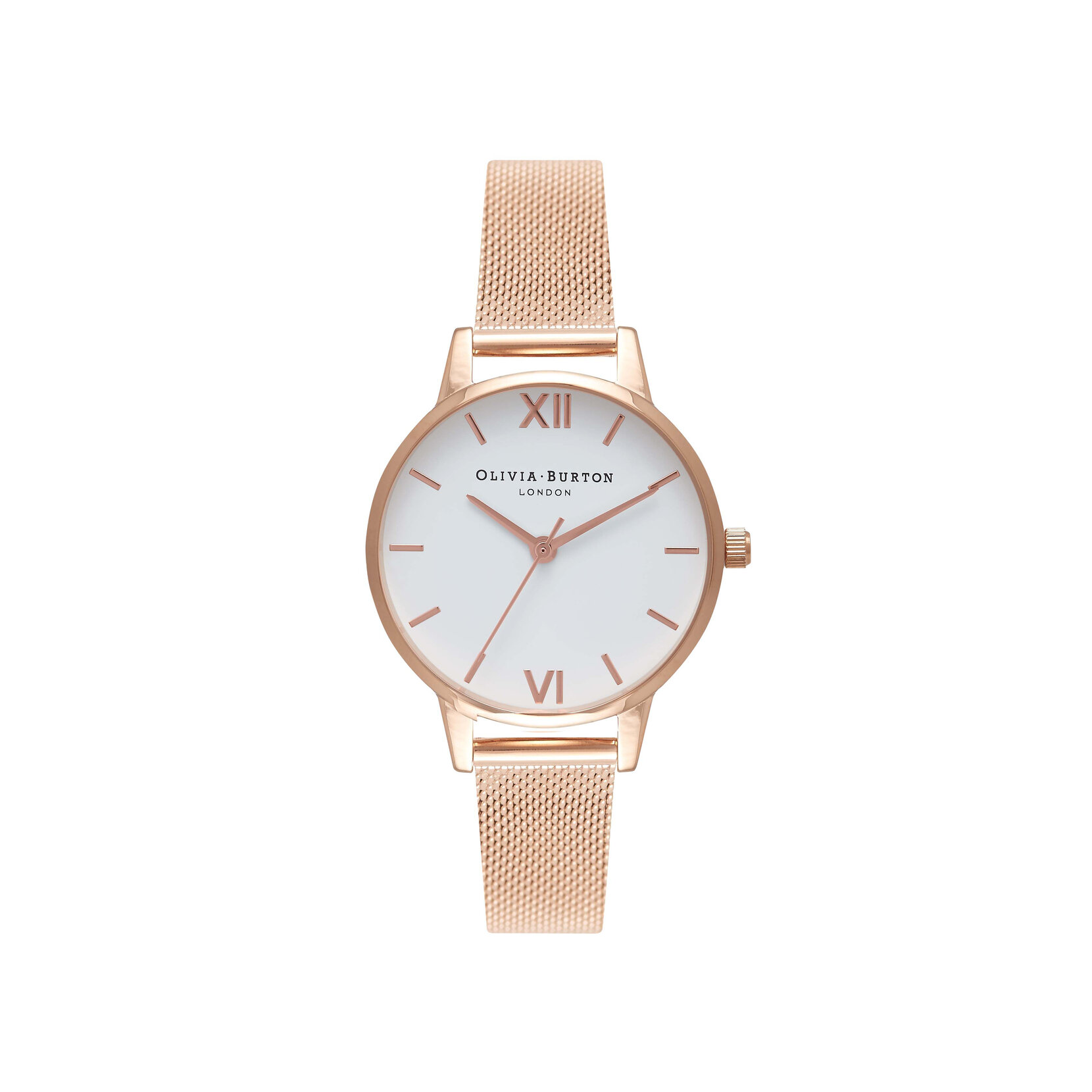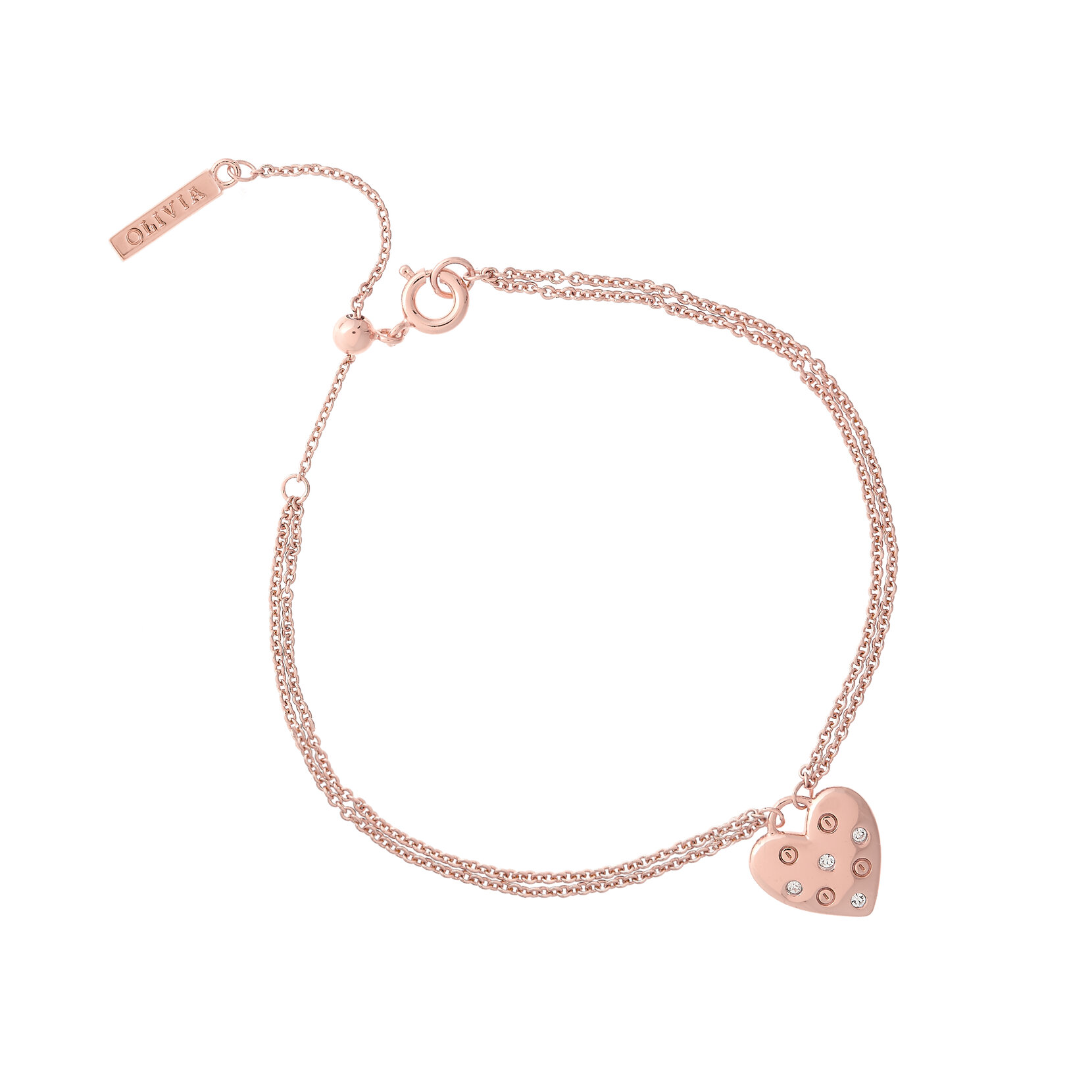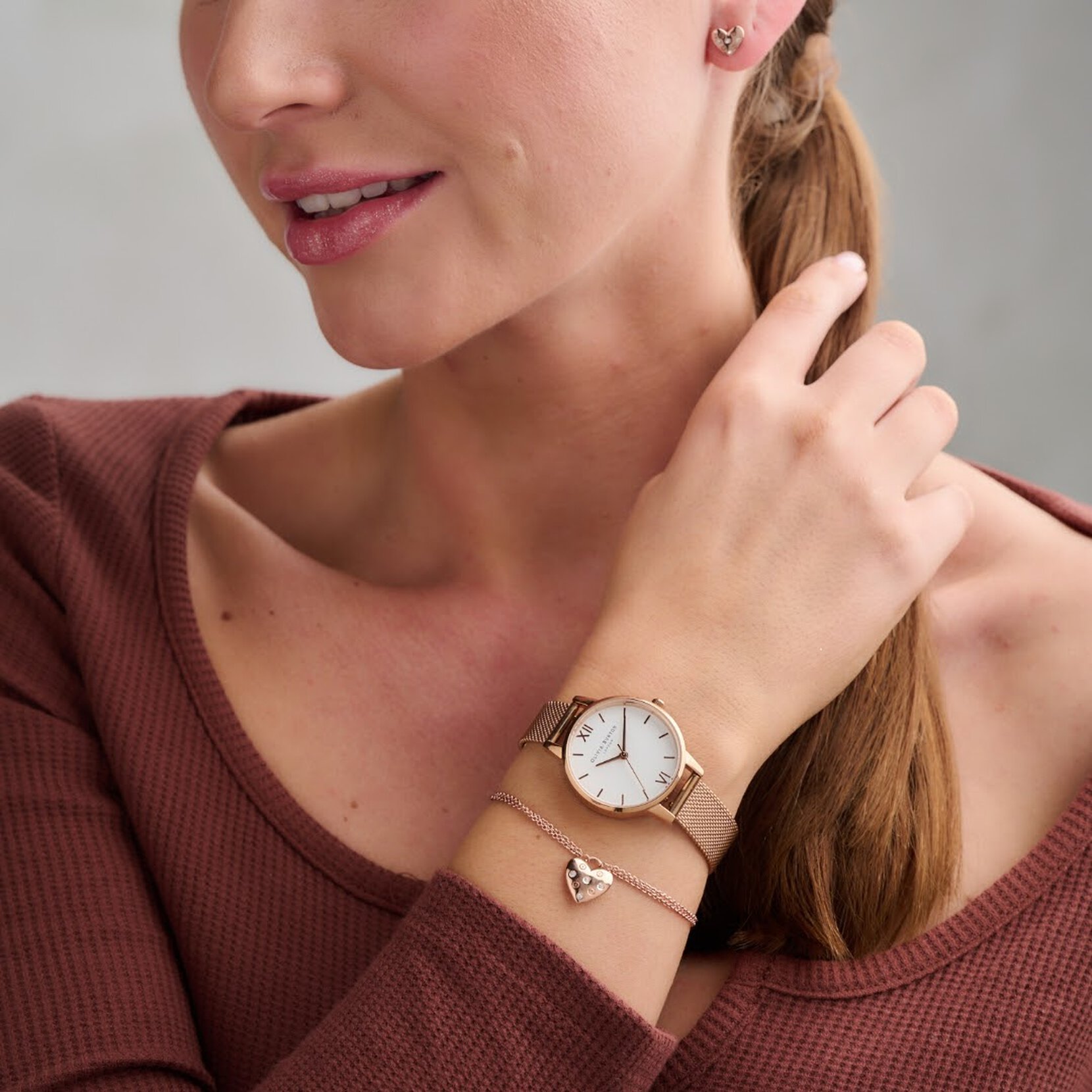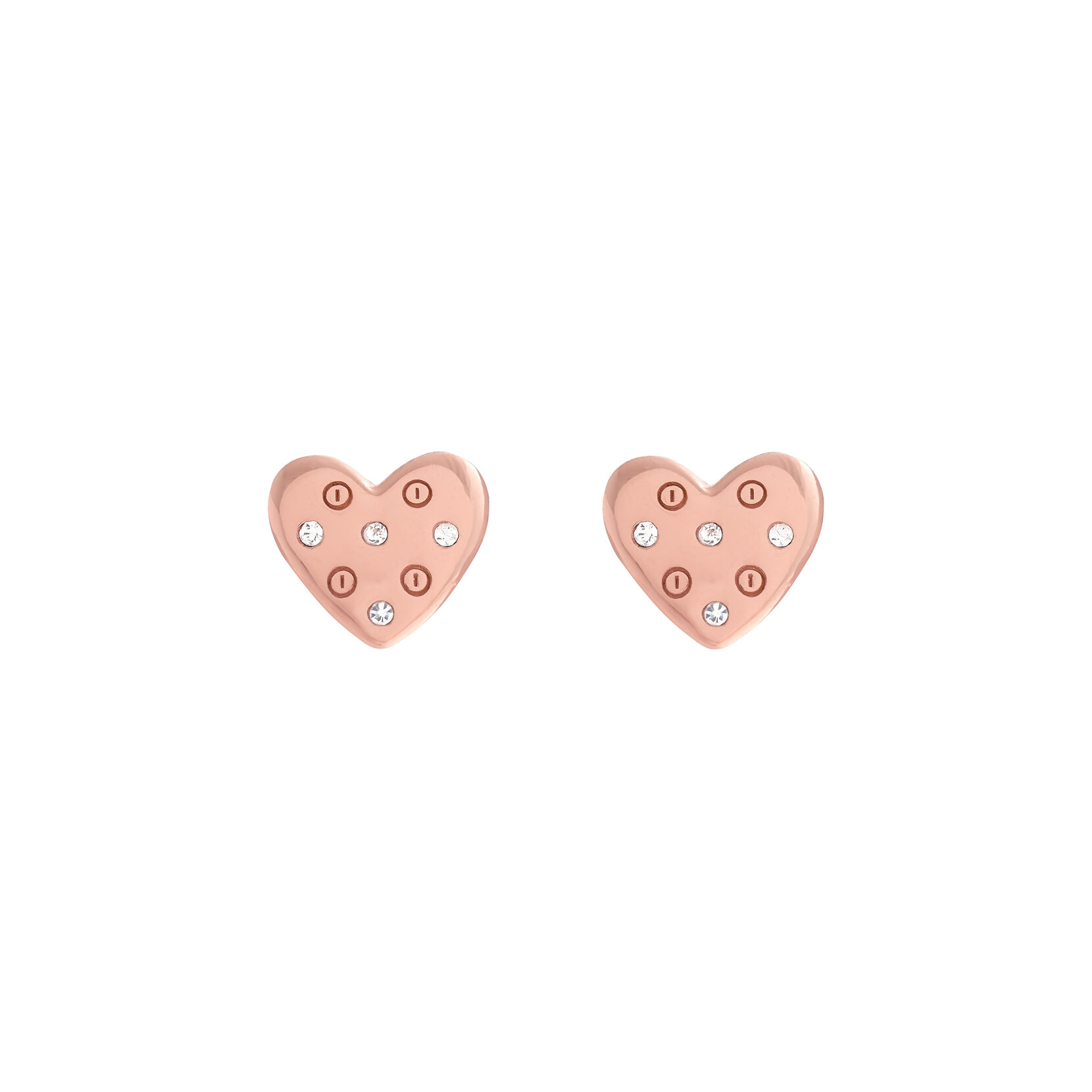 The Classic Rose Gold Watch, Screw Heart Bracelet & Stud Bundle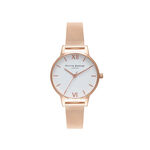 Montre à bracelet milanais or rose et cadran blanc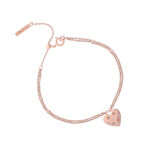 Bracelet Classic Heart or rose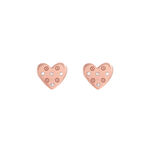 Clous d'oreilles Classic Heart or rose
Leave them blushing with this thoughtfully curated set. Combining three of our favourite rose gold styles, this timeless White Dial watch sits flawlessly with our Classic Heart Bracelet and the matching heart-motif studs. Radiant and classic with a sweet edge, it's the perfect gift or self-love treat.
Montre à bracelet milanais or rose et cadran blanc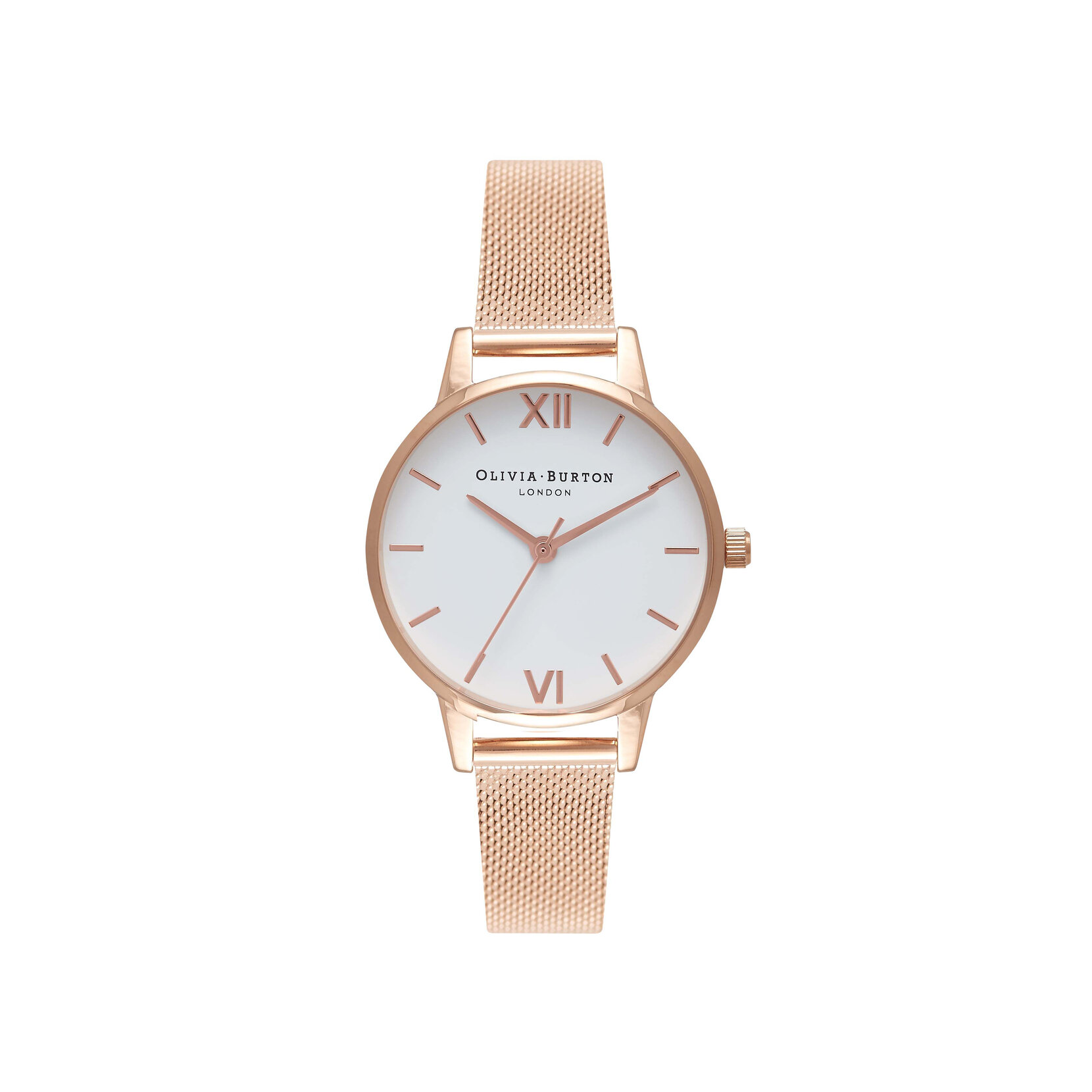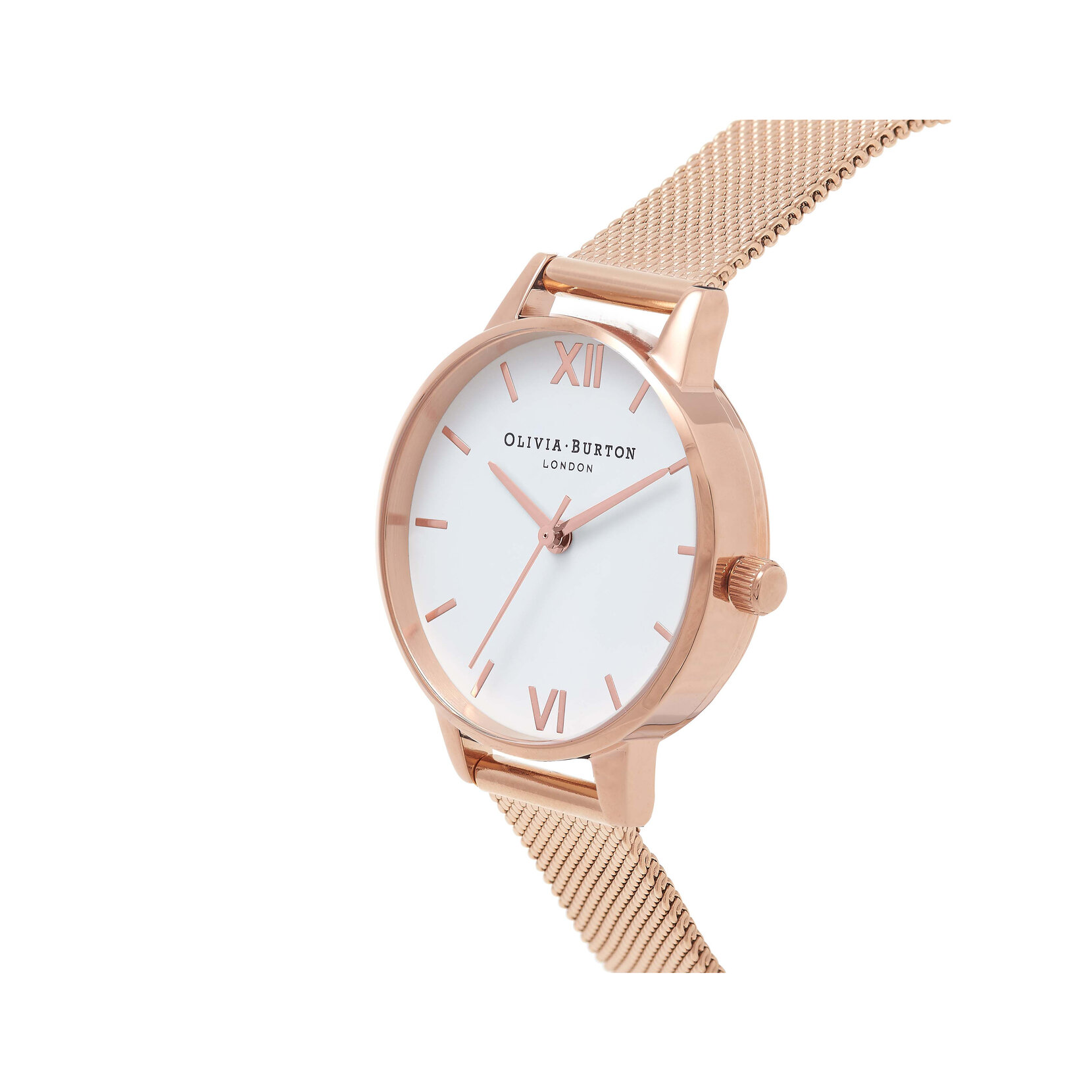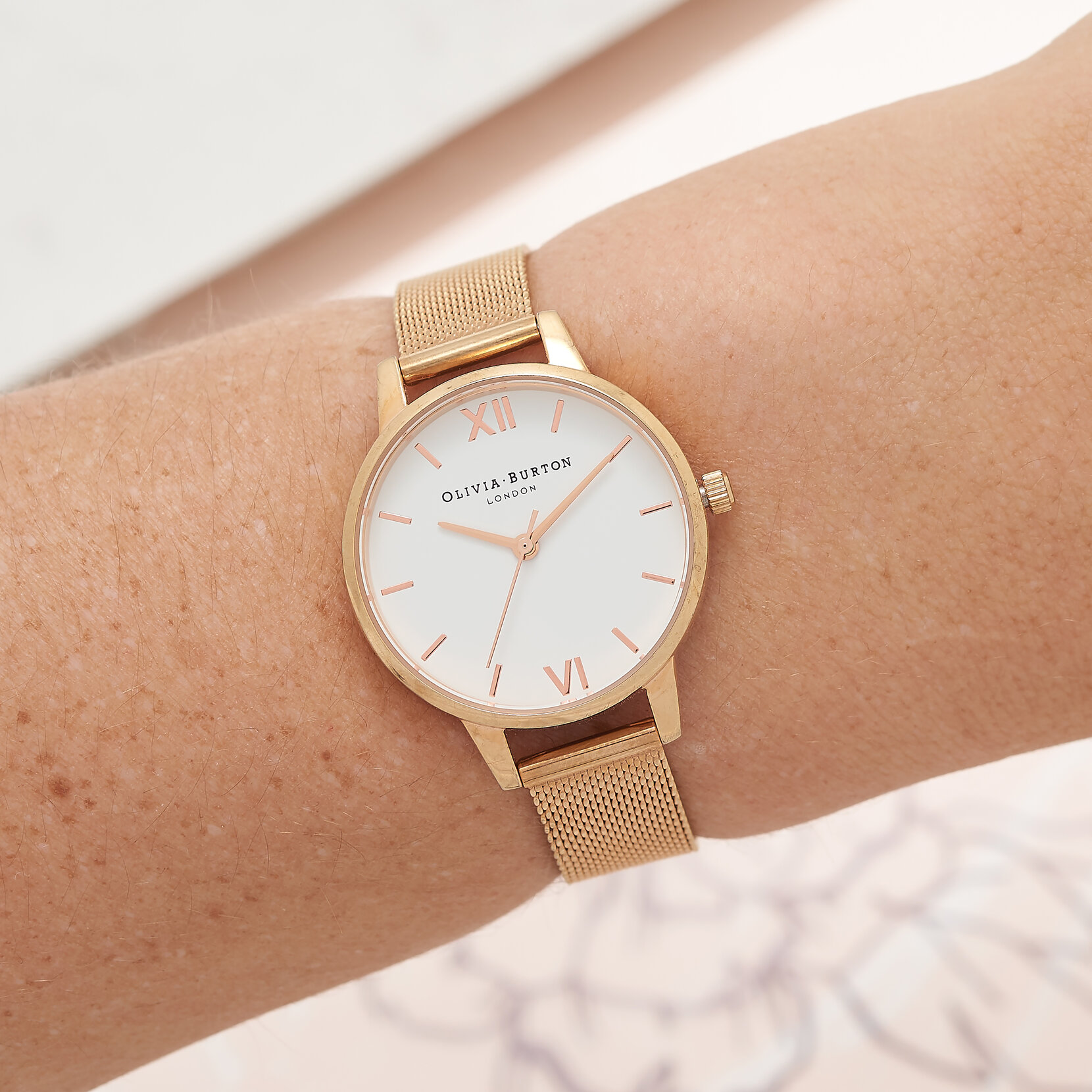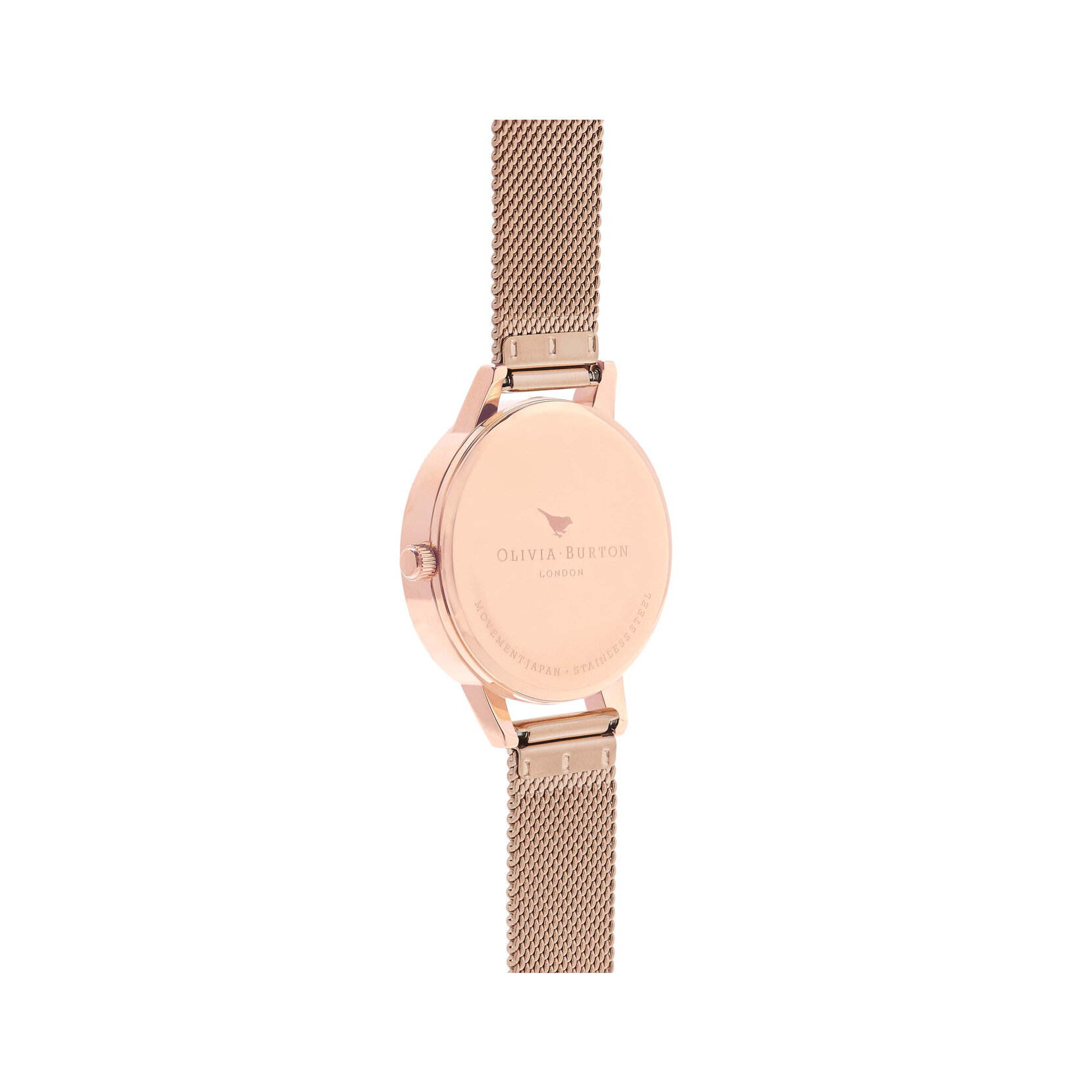 Un luxueux style à porter nuit et jour pour traverser les saisons. Version réduite de notre modèle à grand cadran, cette montre à cadran intermédiaire de 30 mm de diamètre est sublimée par ses index métalliques. Son bracelet à maille milanaise est plaqué d'or rose, véritable garantie d'opulence et de qualité durable. C'est la montre ultime qui va avec tout.
Bracelet Classic Heart or rose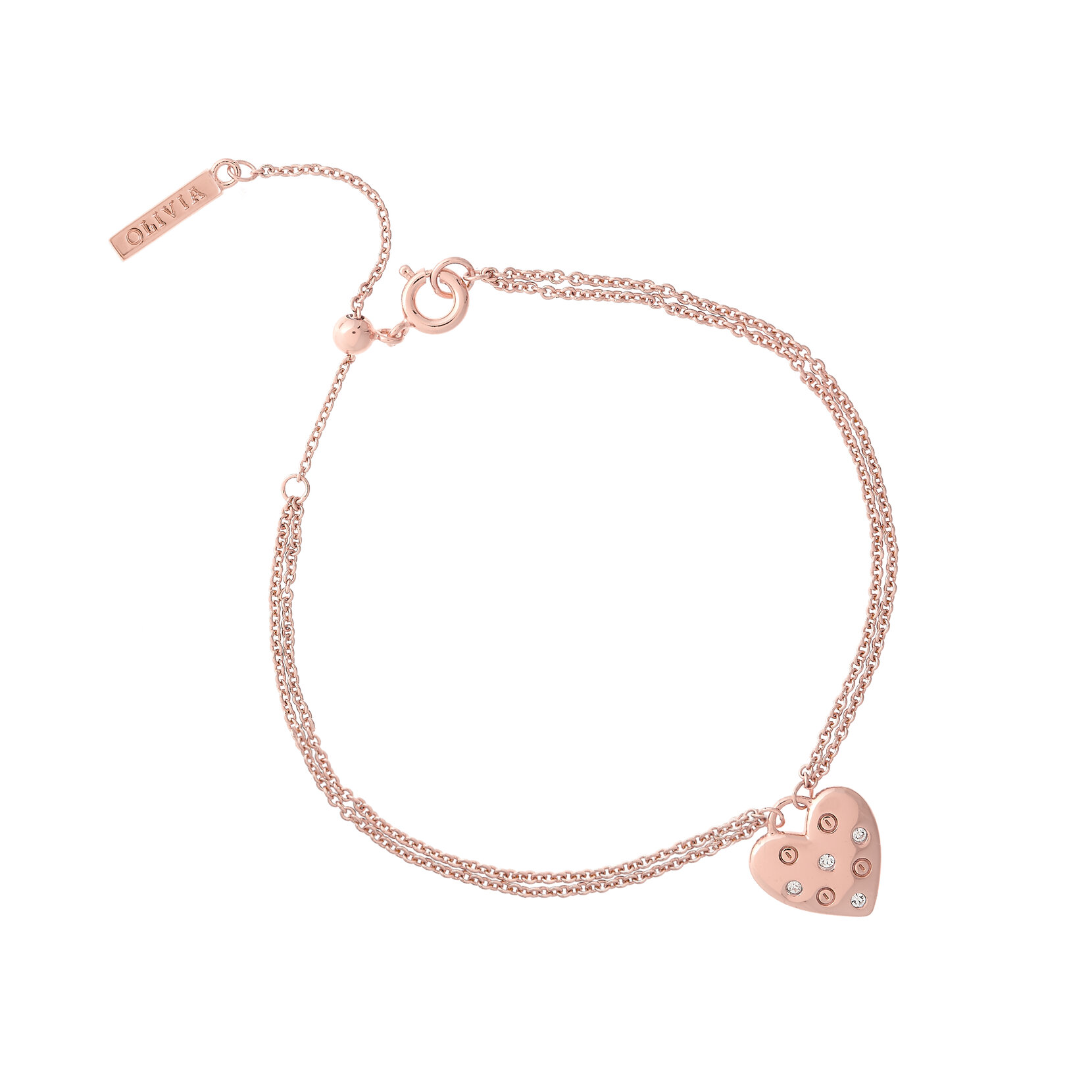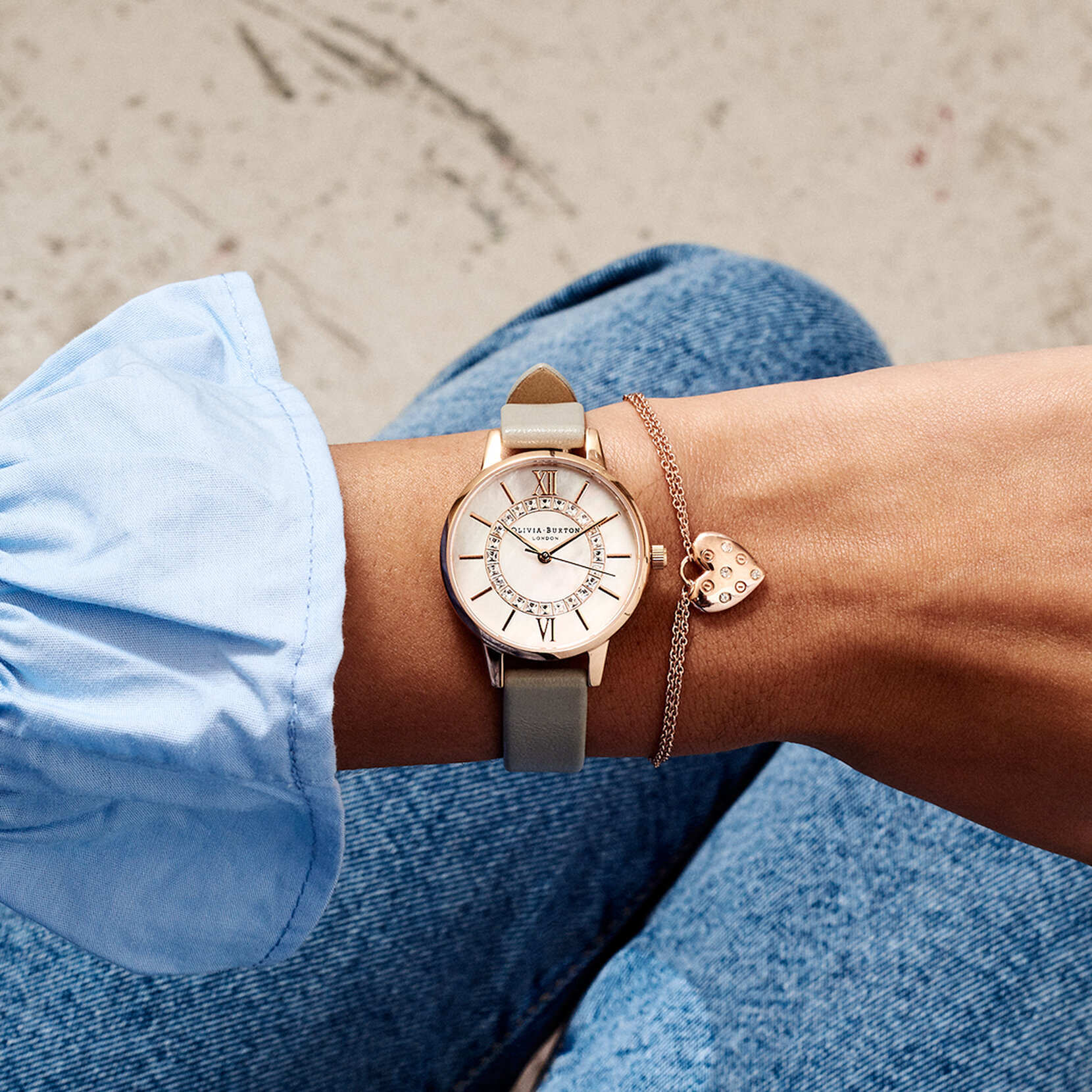 Cet adorable bracelet en or rose est un cadeau de rêve (qu'il soit pour vous ou pour un être aimé). Cette pièce arbore une jolie breloque en forme de cœur au bout d'une chaîne délicate. Les détails simples en cristaux la font scintiller à l'intérieur comme à l'extérieur. Complétez le look avec nos clous d'oreilles et notre collier assortis pour un ensemble très spécial .
Clous d'oreilles Classic Heart or rose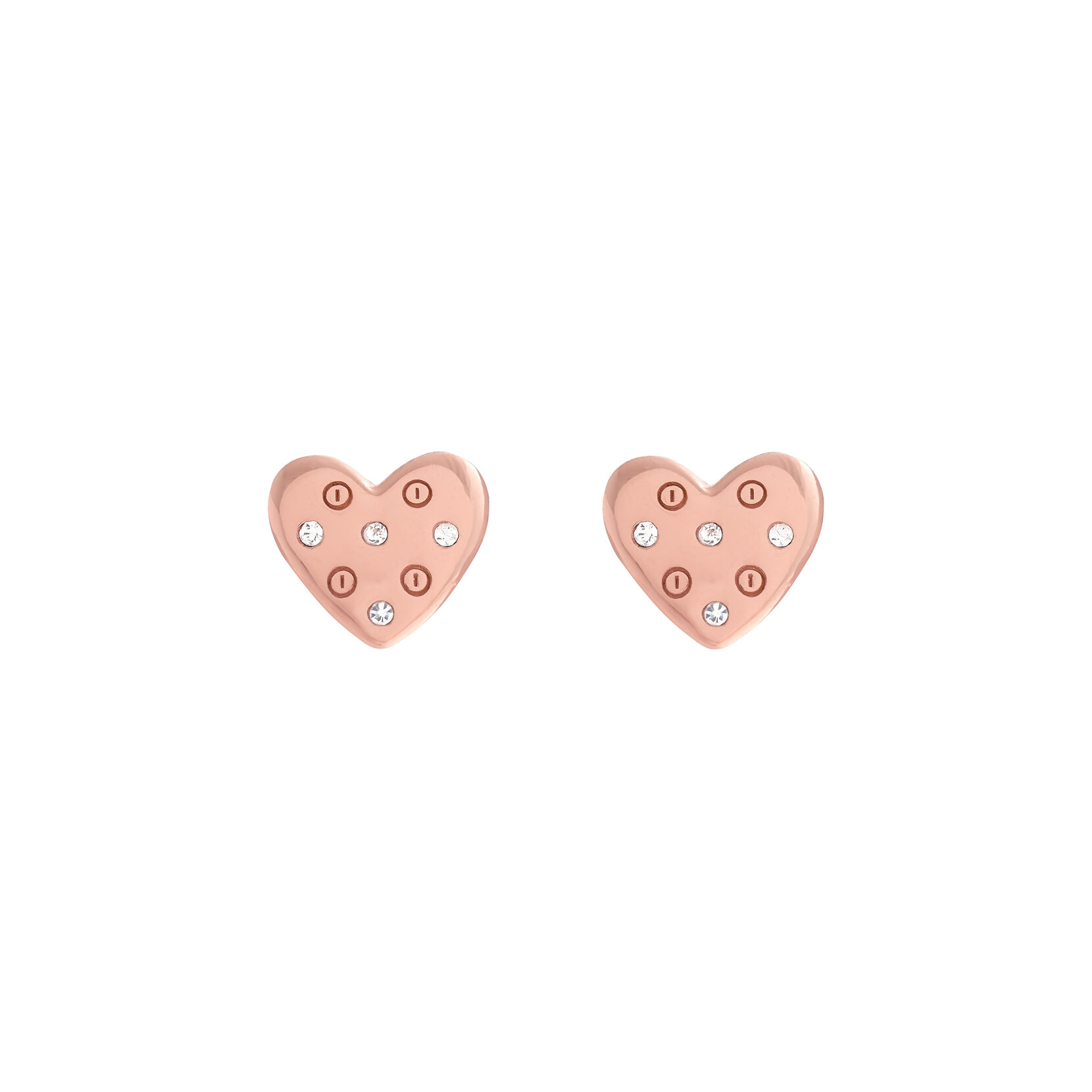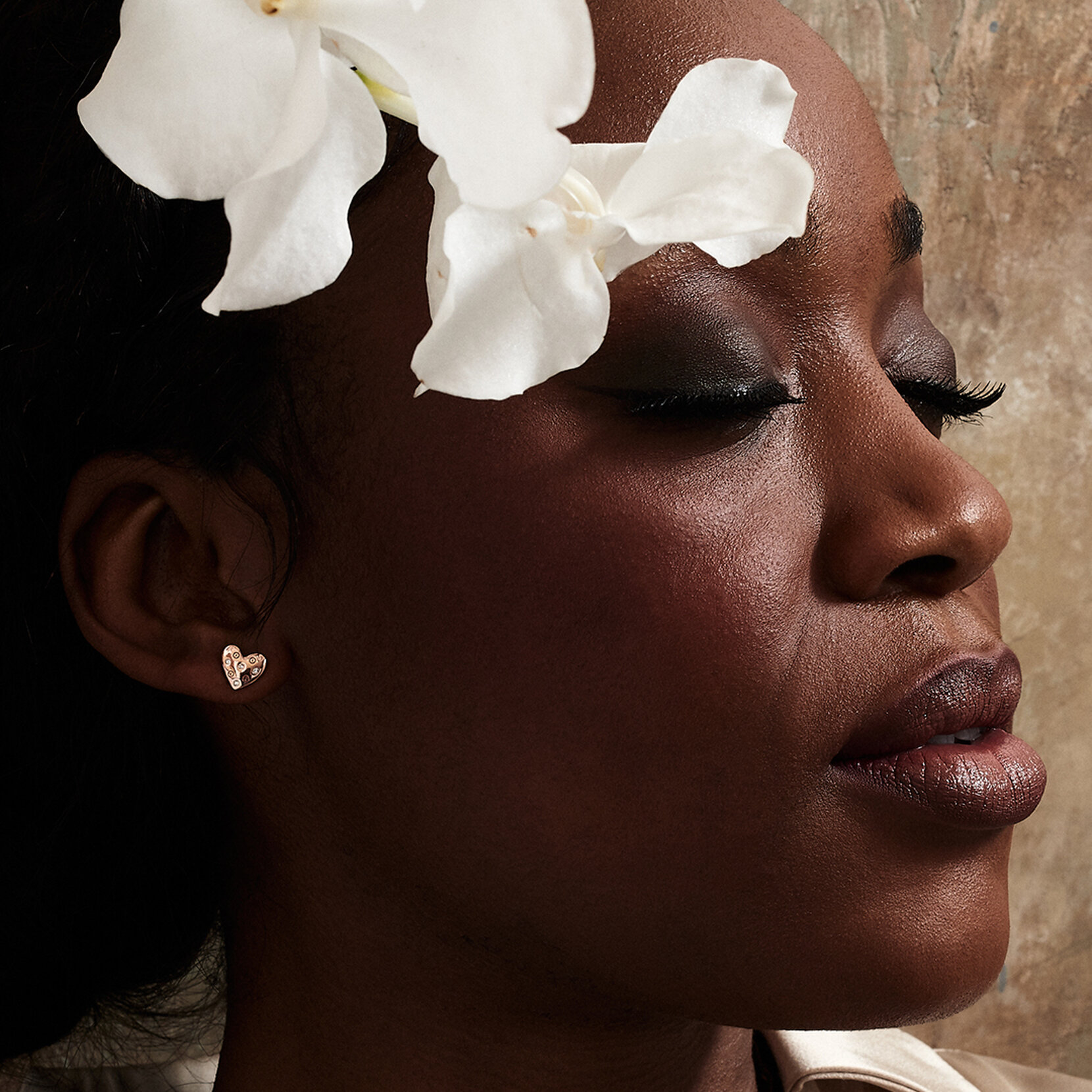 TOTALE:
label.price.reduced.from

£45.00

label.price.to
£31.50
Équilibre parfait entre un style classique et un style original, ces adorables clous en forme de cœur sont le cadeau idéal pour une personne spéciale, que ce soit vous-même ou une autre. Ornées de simples cristaux pour plus d'éclat, ces beautés en argent sterling plaqué d'or rose vous accompagneront partout, au bureau comme à un rendez-vous galant.