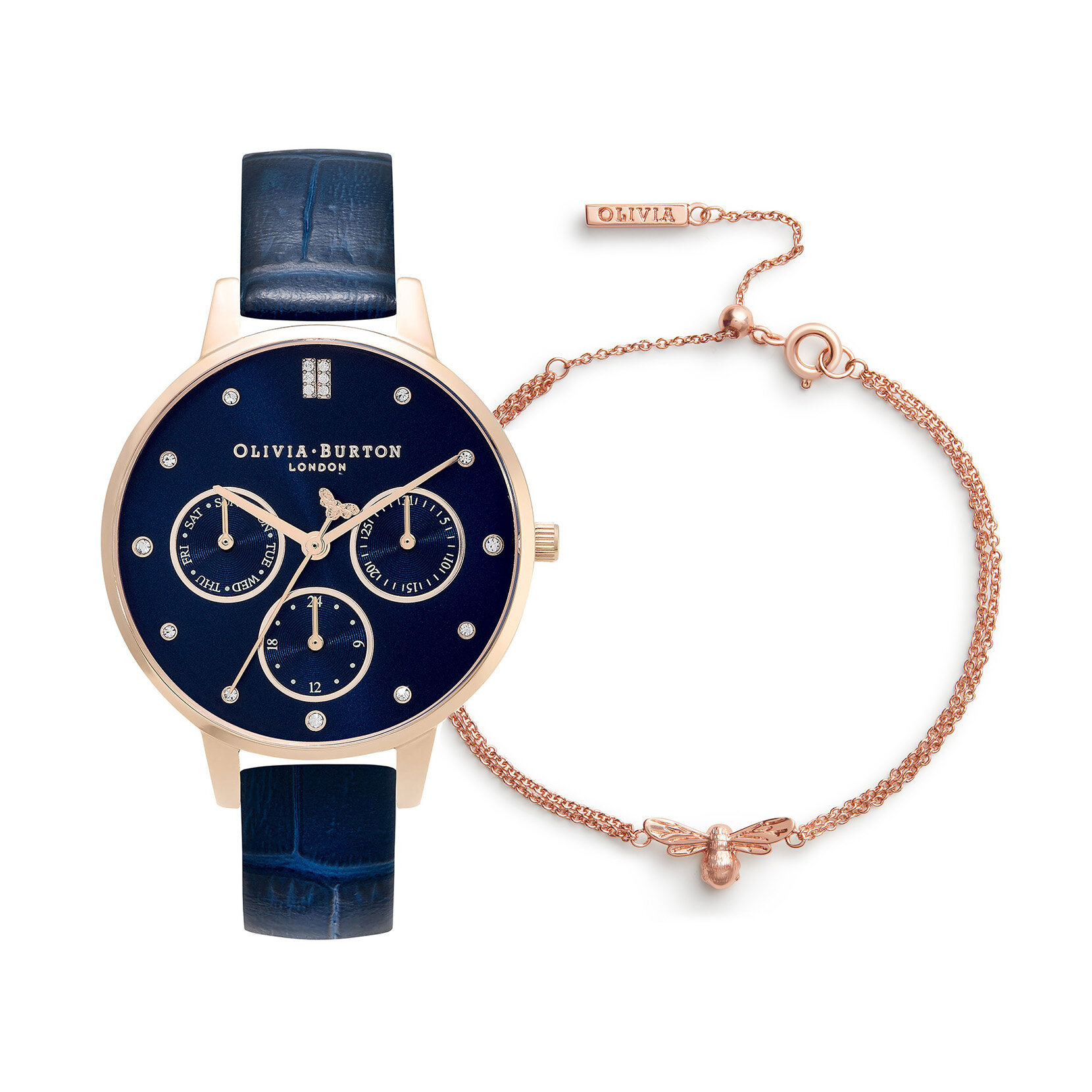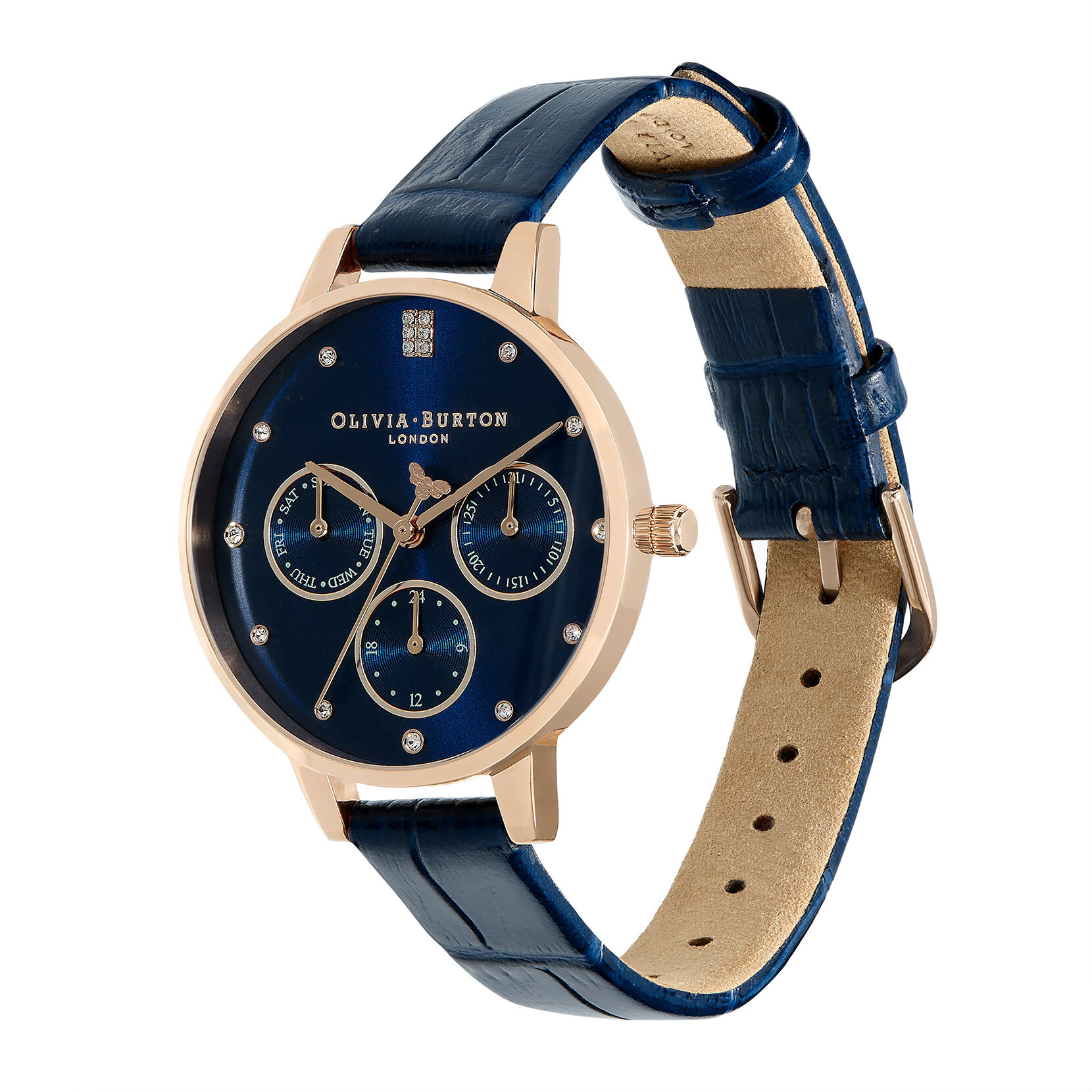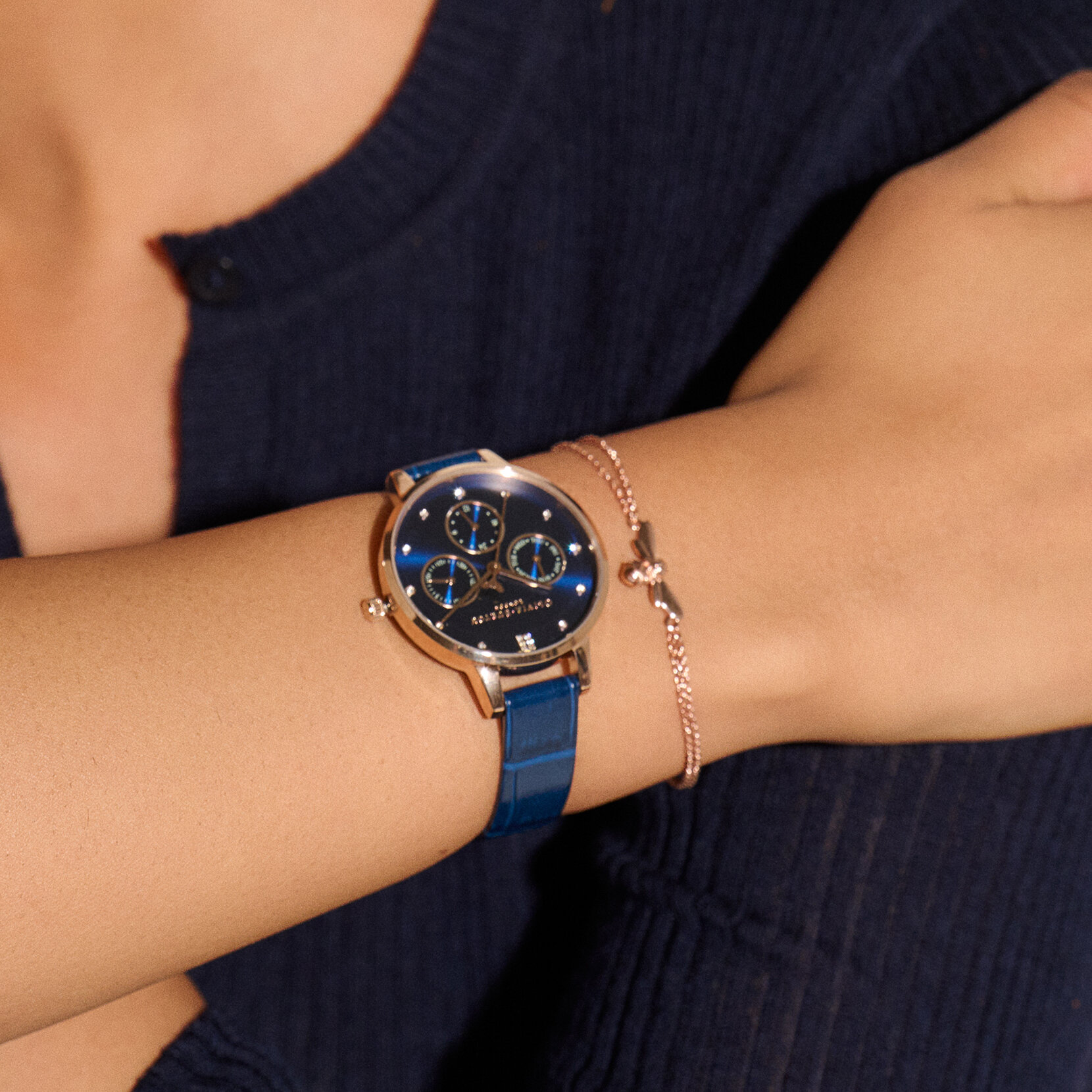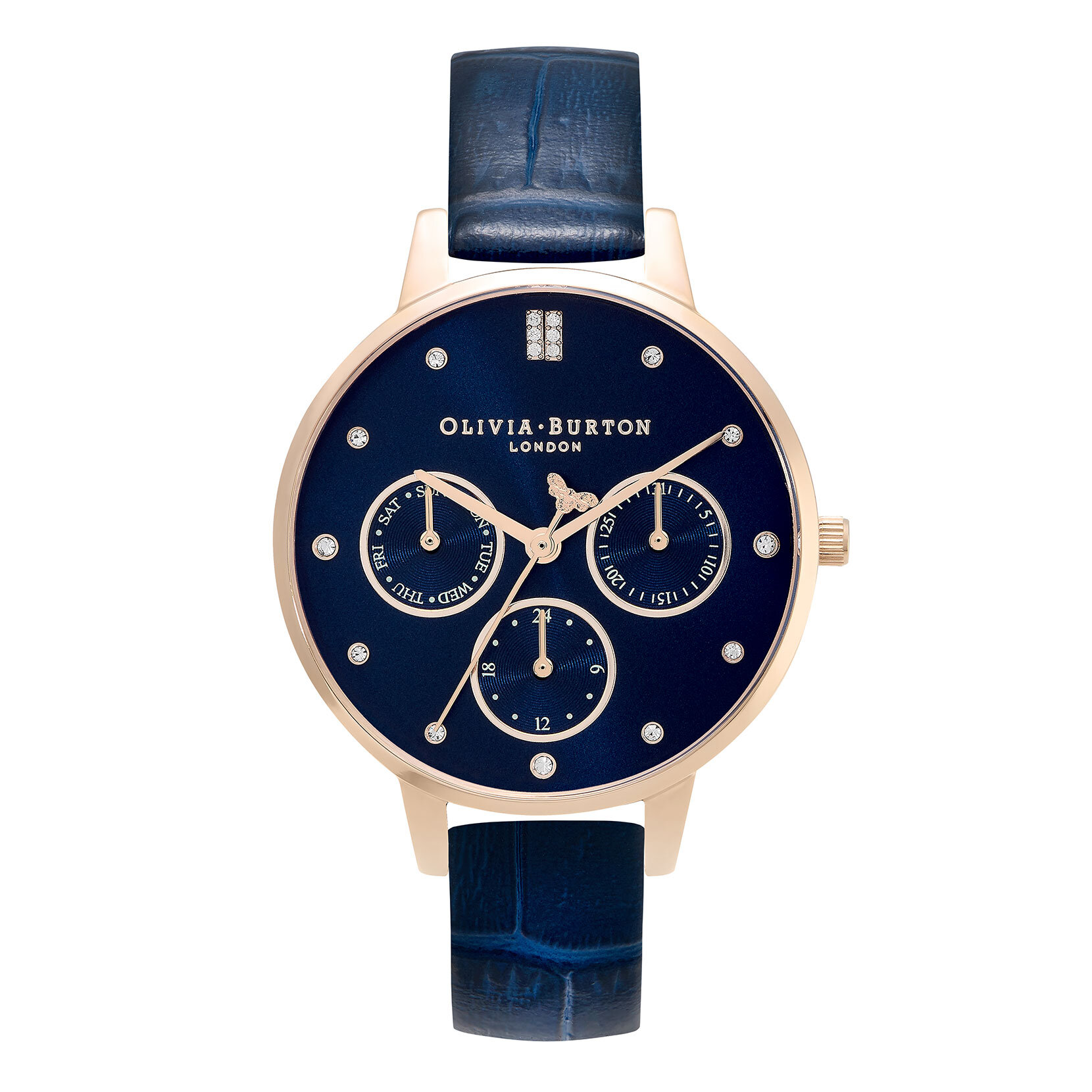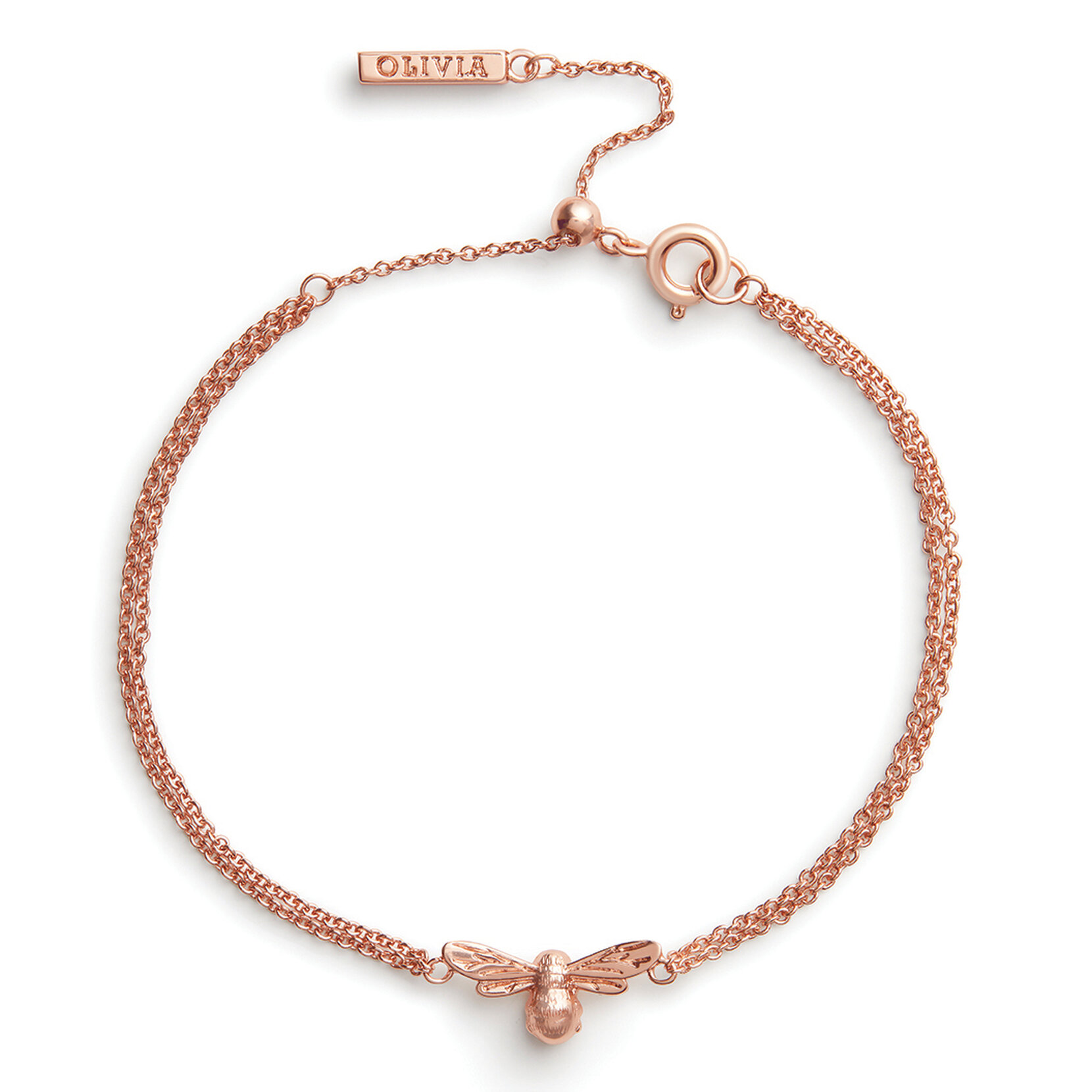 34mm Carnation Gold & Blue Leather Strap Watch & Lucky Bee Bee Bracelet
SAVE 14% - APPLIED AT CHECKOUT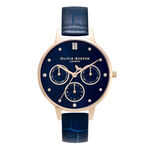 Montre Multifunction or blanc à bracelet cuir bleu foncé 34 mm
Bracelet chaîne Lucky Bee or rose
Full of surprises, this set pairs our Multifunction Carnation Gold and Navy Watch with our iconic Lucky Bee Bracelet. Multifunction has never looked so pretty with a rich navy blue sunray dial adorned with crystals and an exquisitely-tiny bee on the second hand. Complete with a deep blue faux-croc strap, this is traditional British luxury with a contemporary edge. We've paired it with our Lucky Bee bracelet in a rose gold finish with delicate chain and our favourite bee motif. This set makes a beautiful good luck gift or treat.
Montre Multifunction or blanc à bracelet cuir bleu foncé 34 mm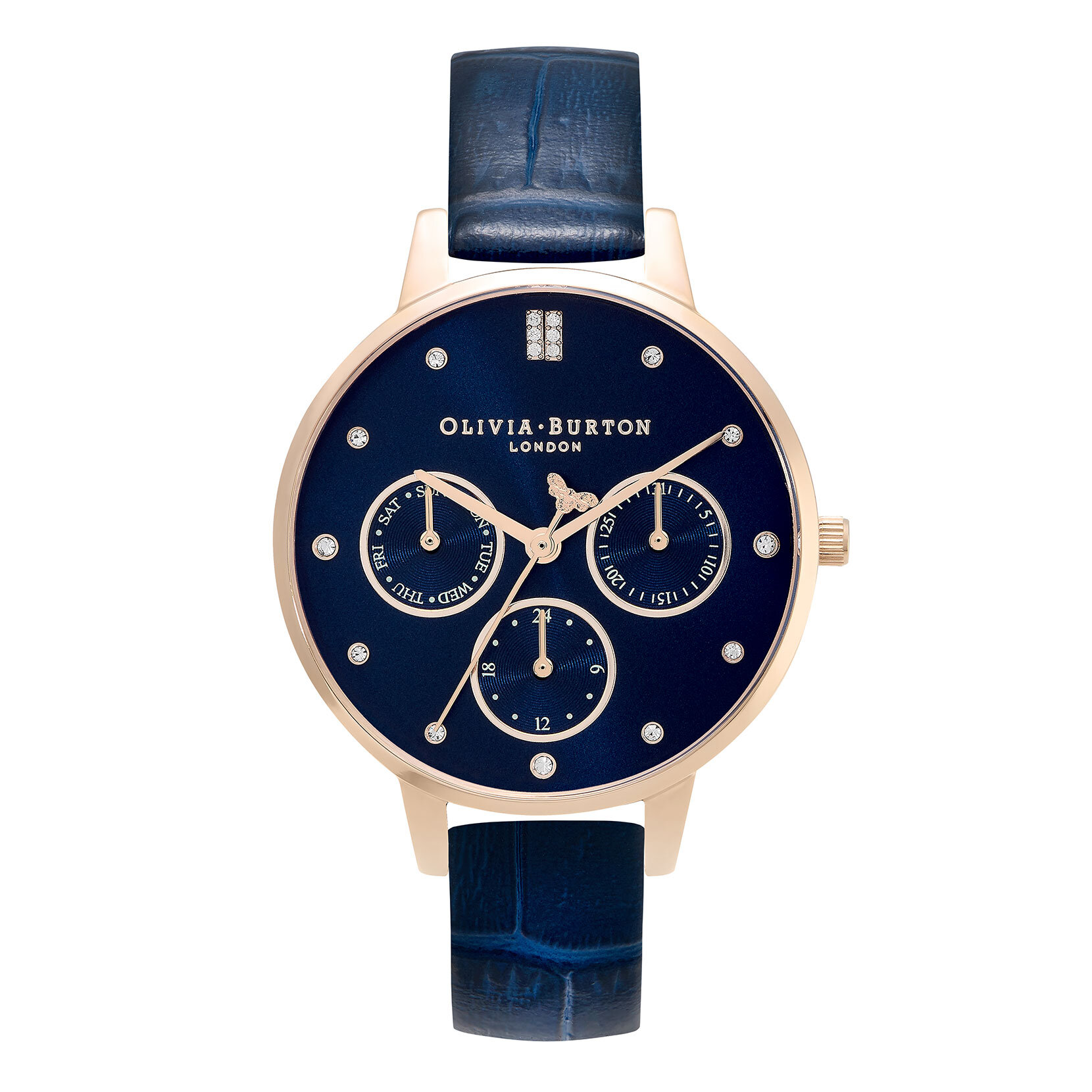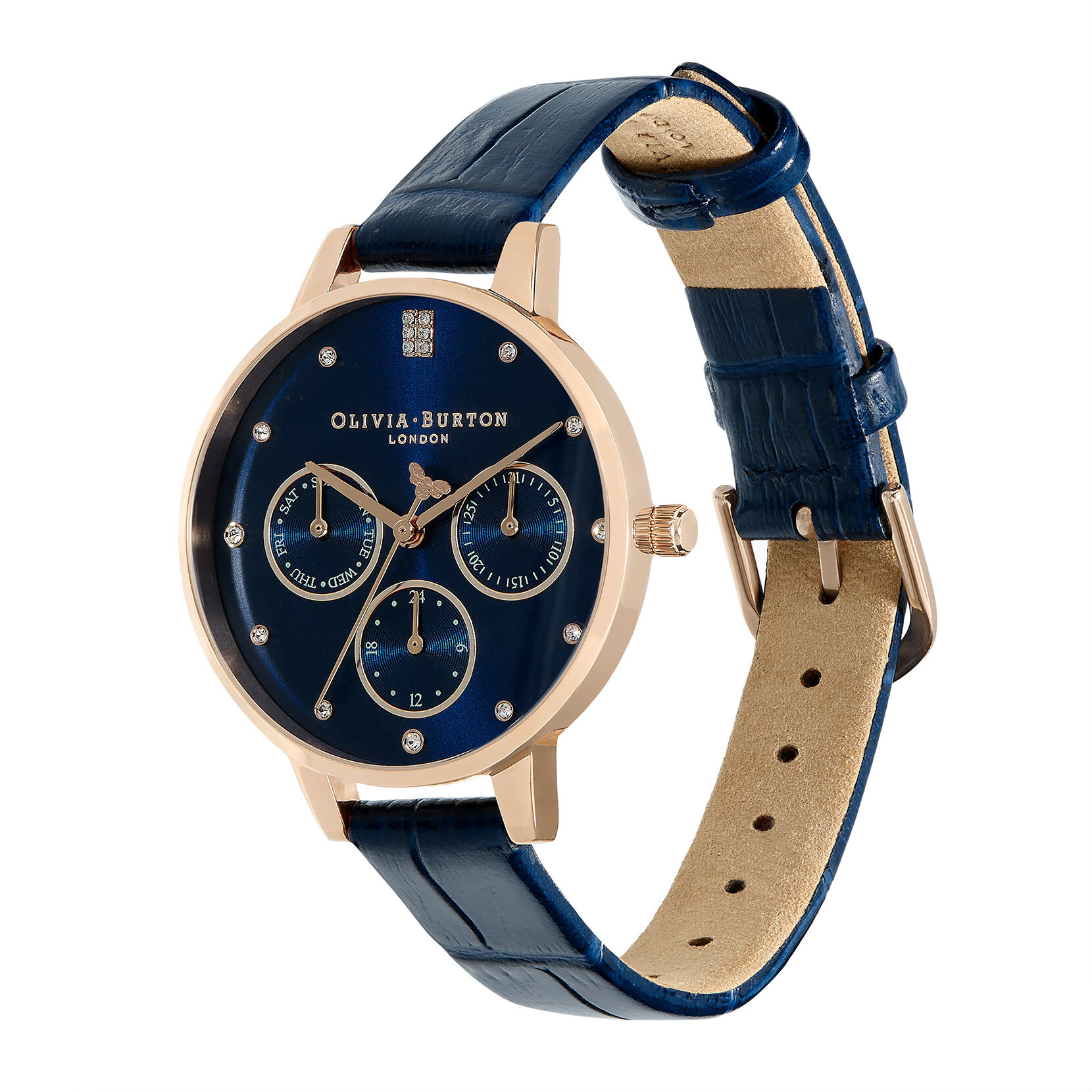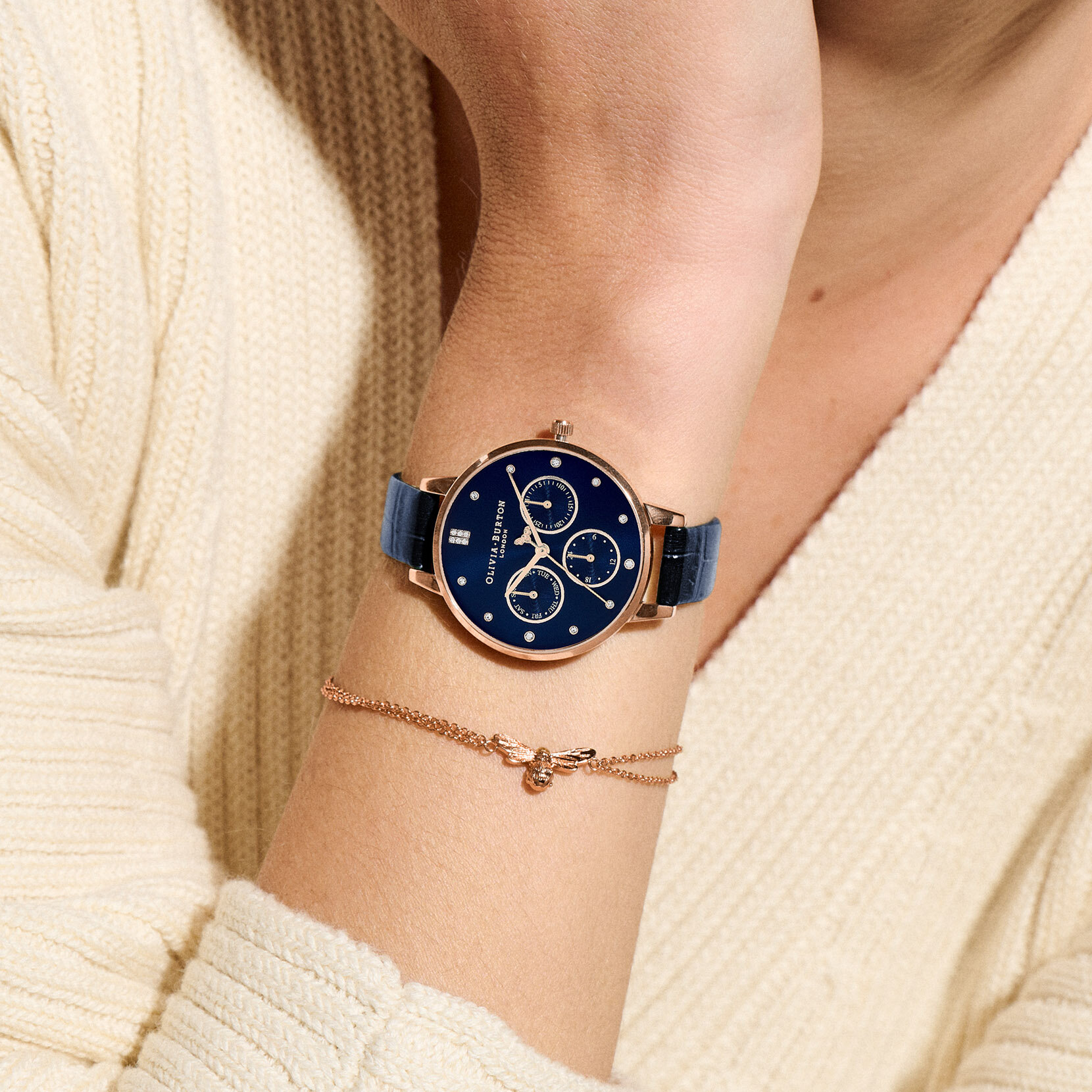 Cette montre Multifunction présente un cadran chronographe aux finitions moirées bleu marine. Fourmillant de détails vintage, le cadran est doté de subtils index en cristaux aux accents d'or blanc et de notre abeille signature sur l'aiguille des secondes. Avec son bracelet bleu foncé imitation croco, cette montre incarne le luxe britannique traditionnel avec une touche contemporaine.
Bracelet chaîne Lucky Bee or rose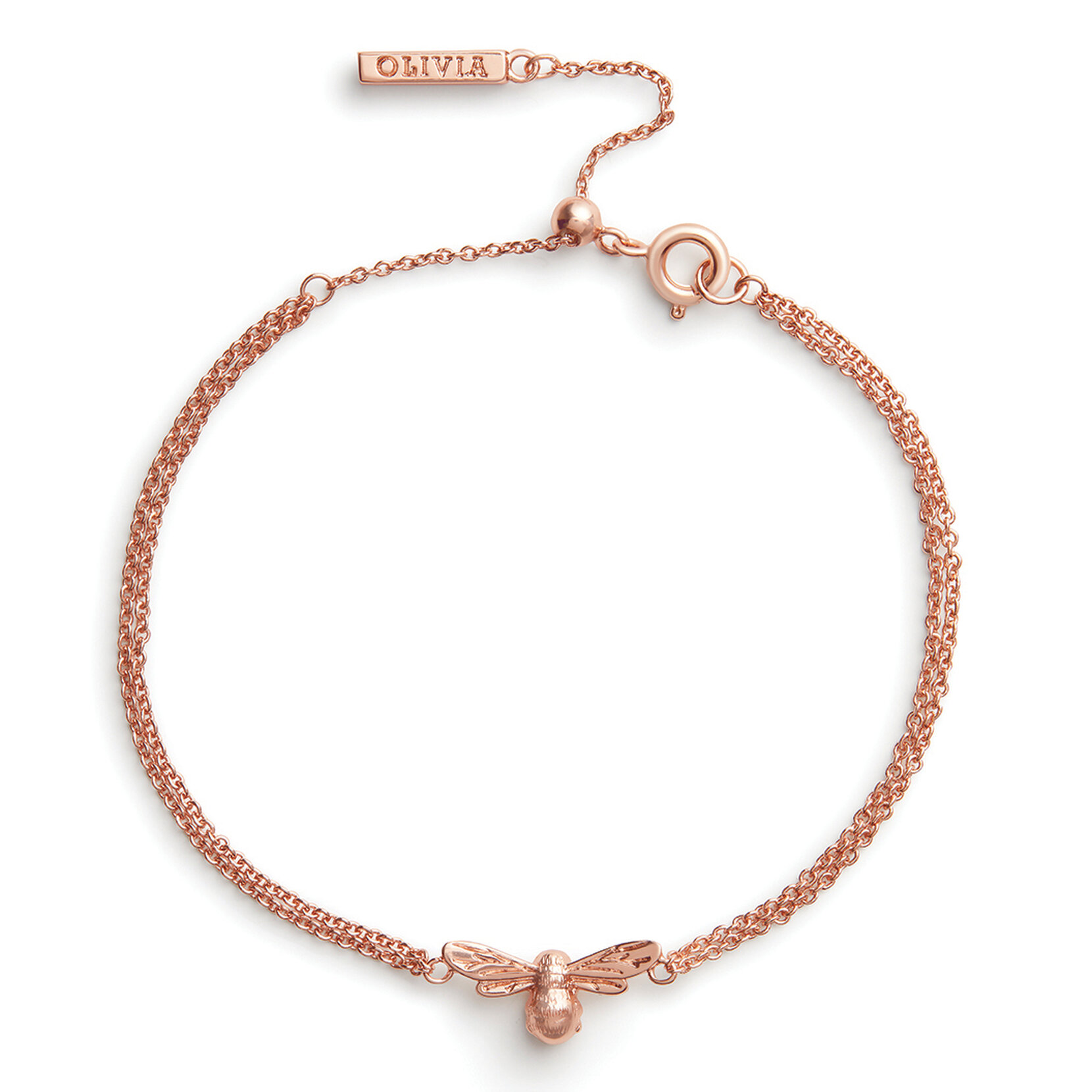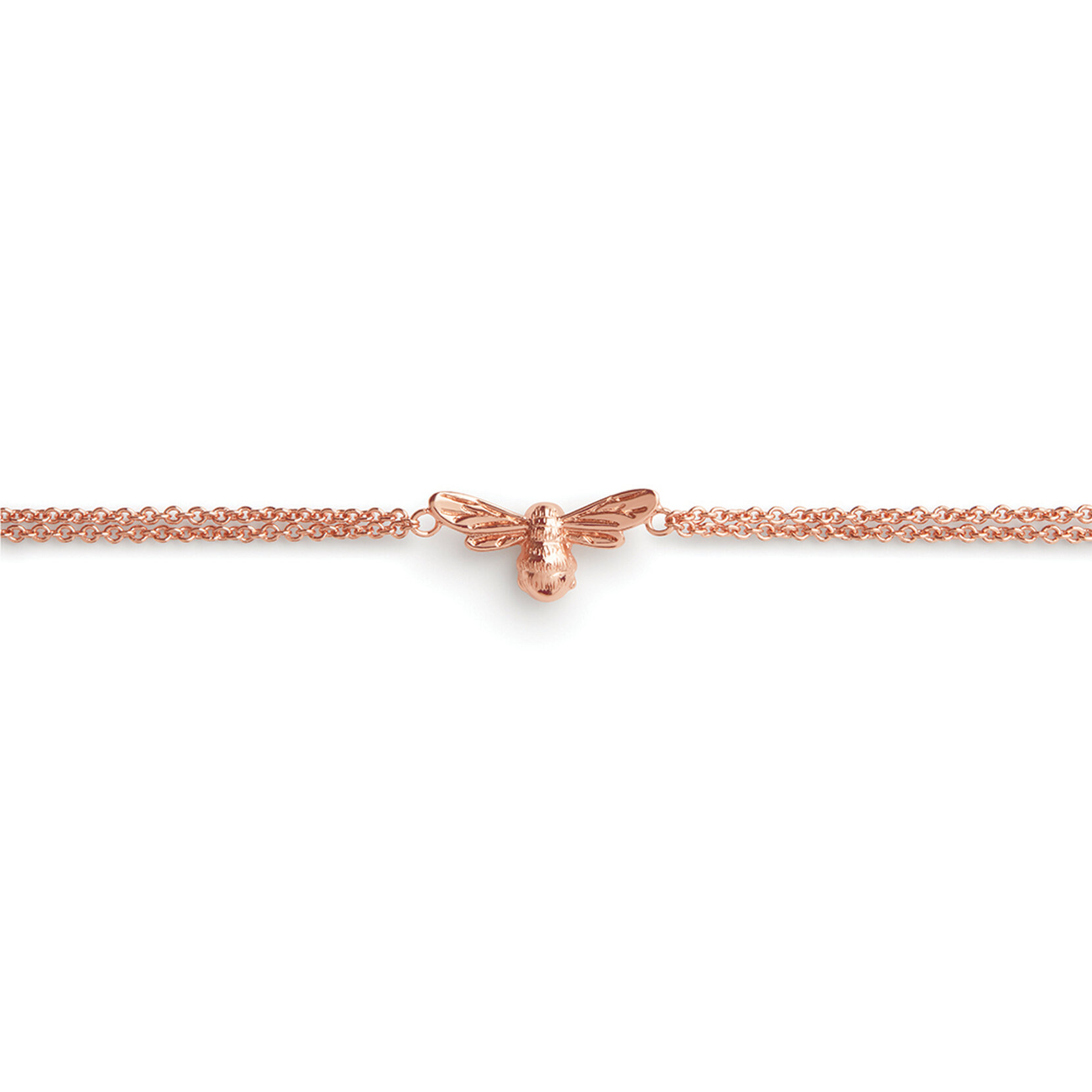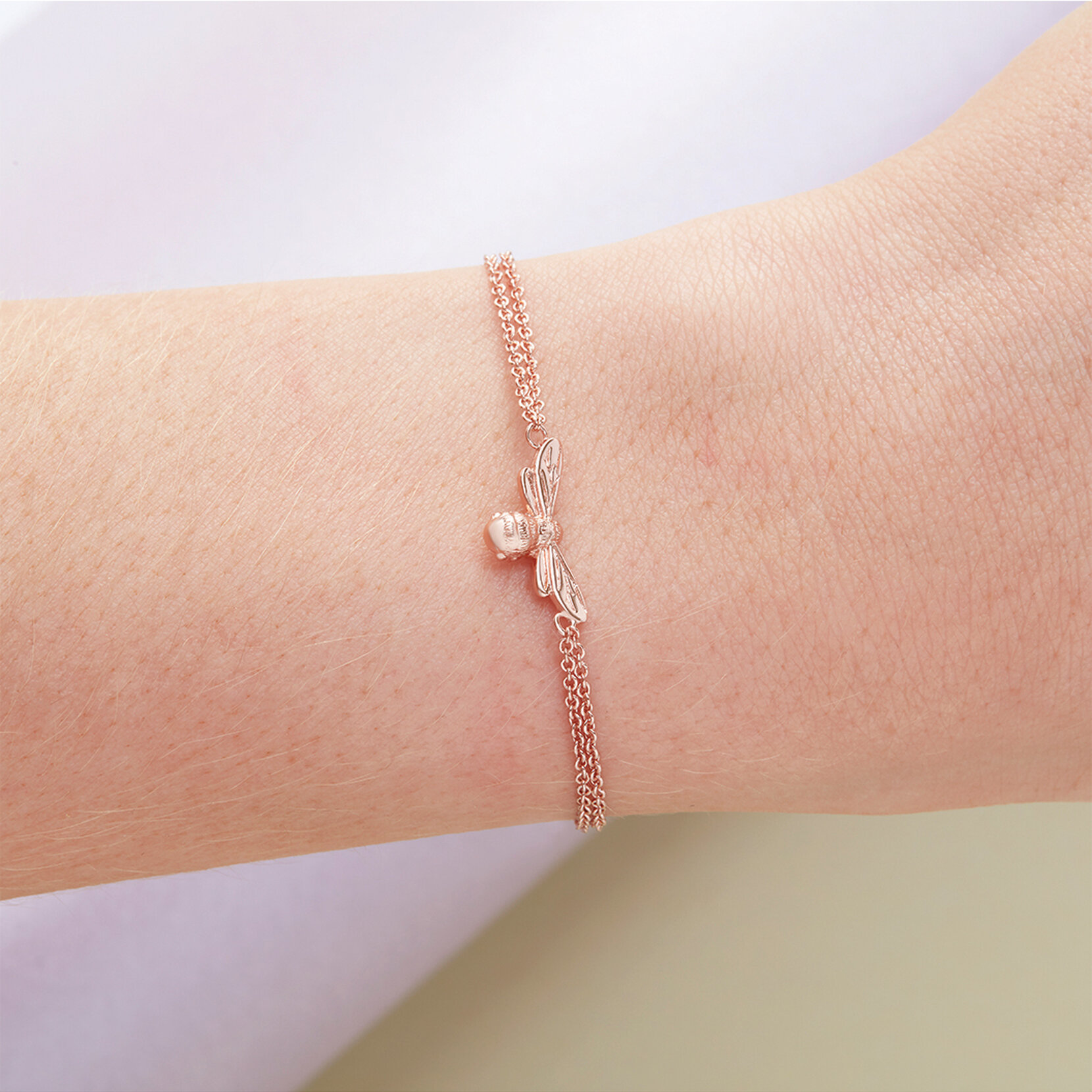 Vous pouvez maintenant porter au poignet notre tout nouveau modèle Lucky Bee tous les jours de la semaine grâce à ce magnifique bracelet. La jolie abeille 3D aux détails complexes prend son envol à partir d'une chaîne plaquée d'or rose à deux brins, créant l'illusion de plusieurs couches de bracelets. De plus, l'astucieuse fermeture à bille coulissante de la chaîne vous permet d'ajuster sa longueur comme vous le souhaitez. Le porte-bonheur que vous ne voudrez plus enlever.