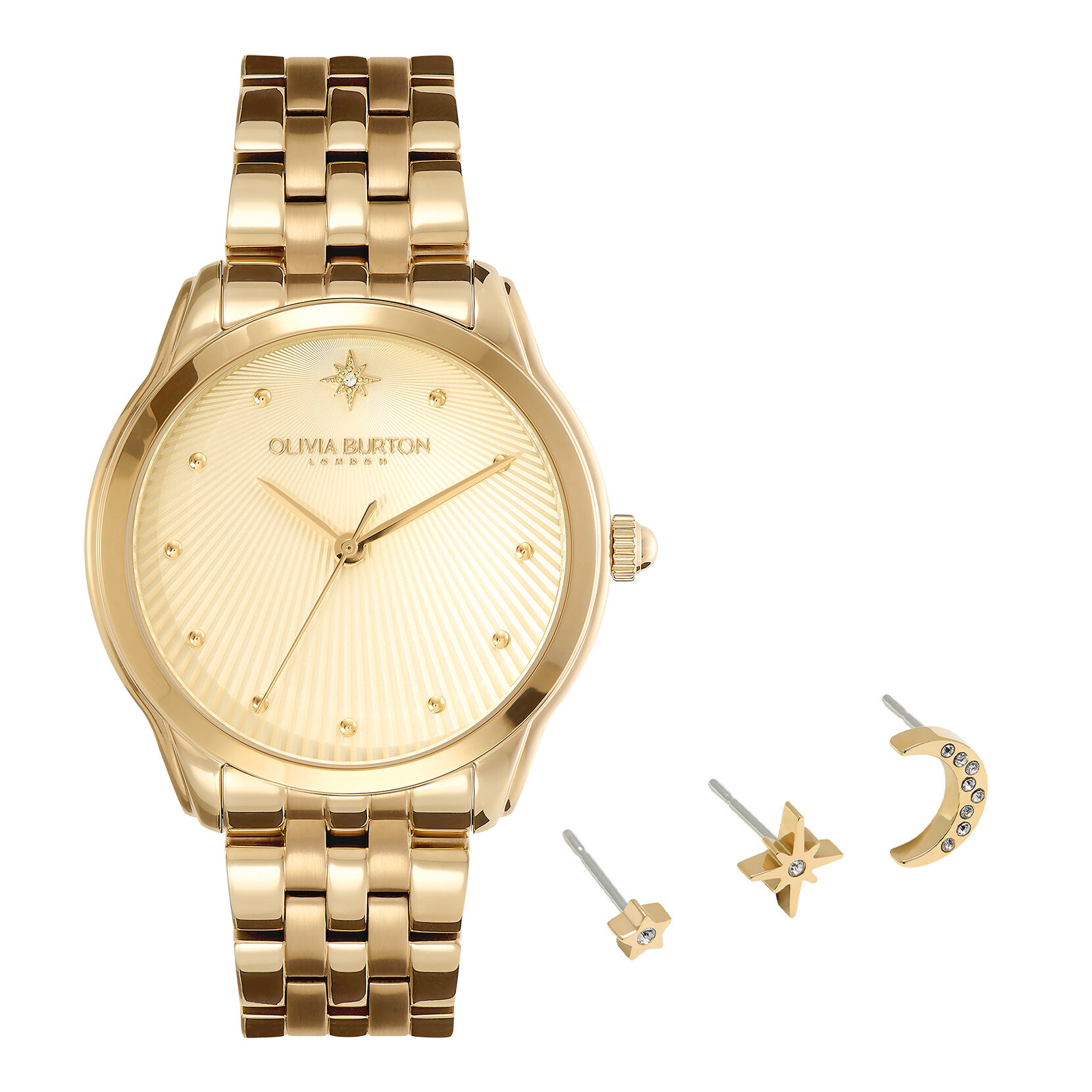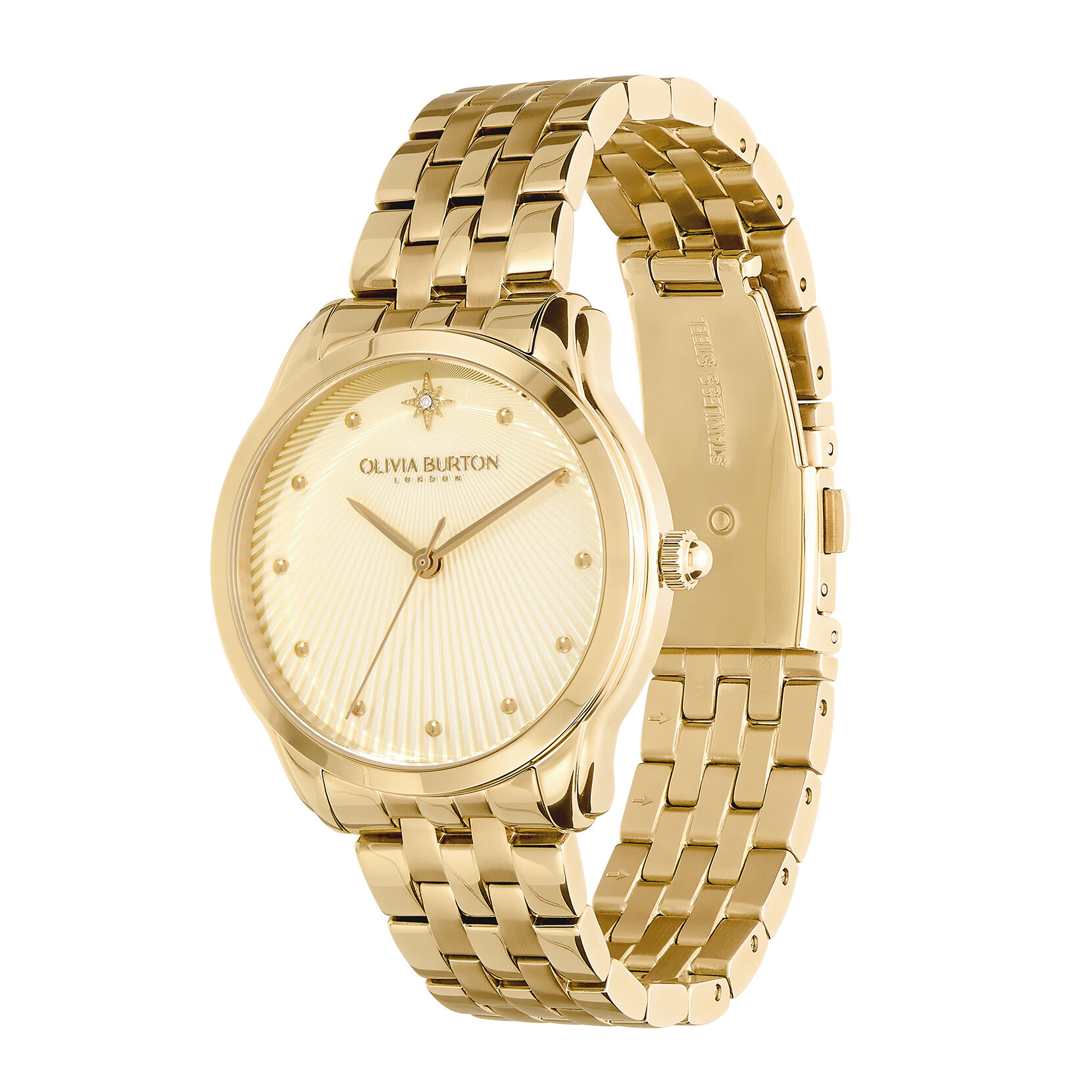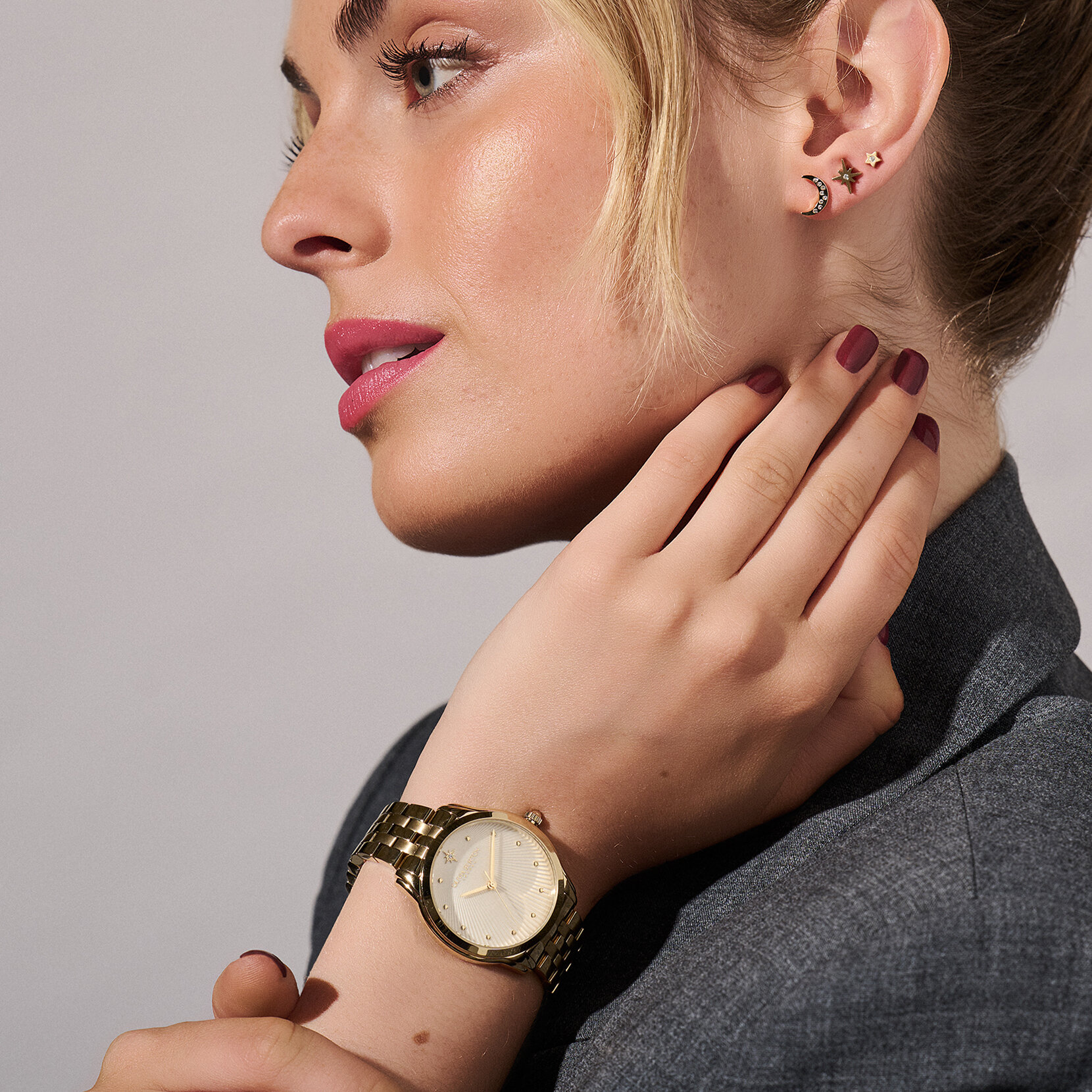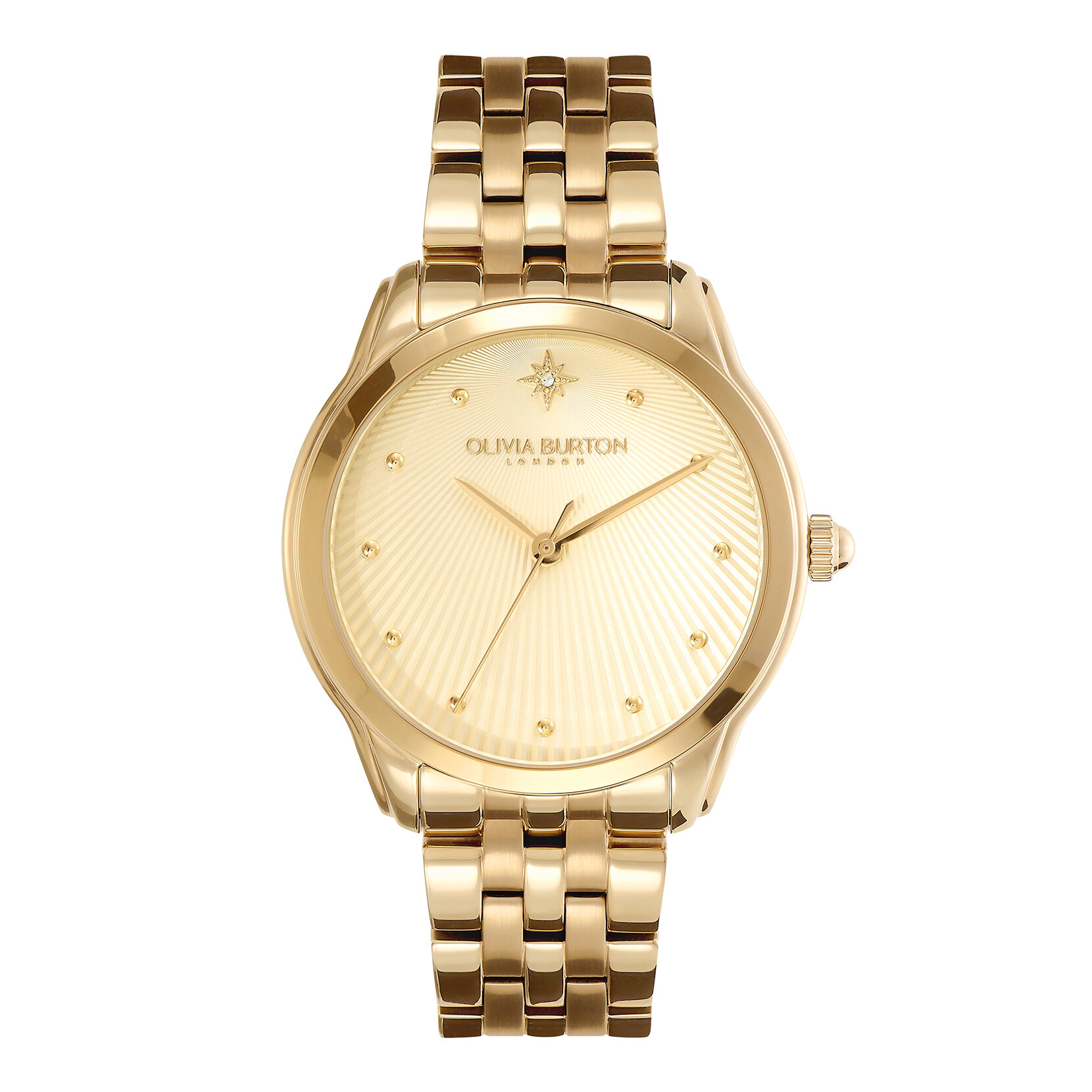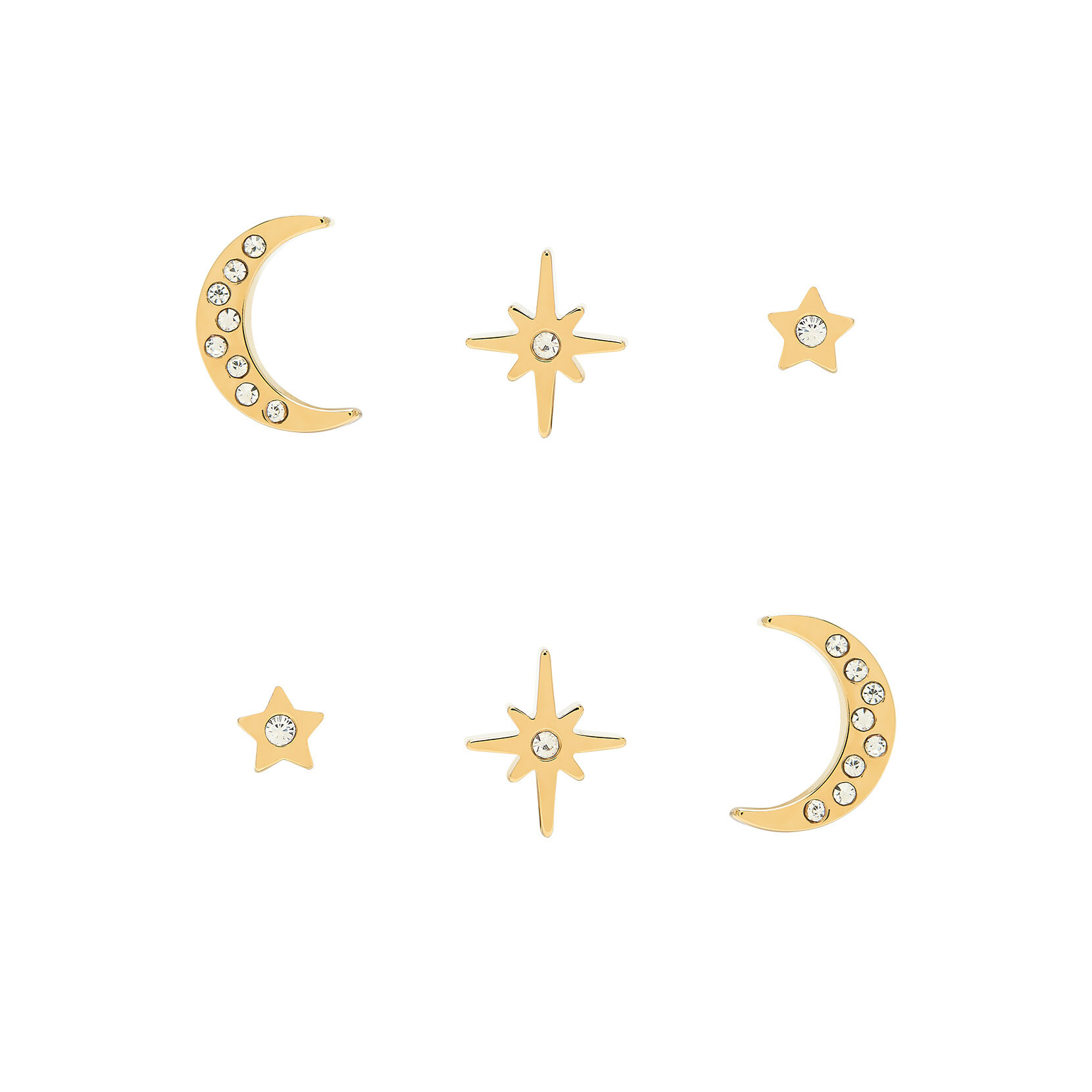 36mm Starlight Gold Bracelet Watch & North Star & Moon Gold Earrings
SAVE 14% - APPLIED AT CHECKOUT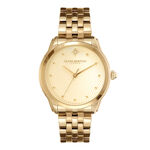 Montre Starlight Or 36 mm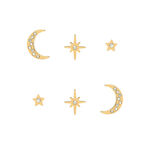 Parure de clous d'oreilles Étoile polaire et Lune Or
Get stargazing with our Celestial set - perfect for treating yourself or a loved one to an instantly pulled-together look. This dazzling duo features the Celestial Starlight Watch and crystal-studded North Star and Moon Studs. The Starlight dial mimics light from the night sky with delicate engraving and crystal-encrusted markers. Finished with a chunky gold-plated bracelet strap, this is classic OB with a few starry surprises thrown in. We've paired it with these super-delicate mismatched studs in sterling silver with iridescent opal-effect stones for all the dazzle.
Montre Starlight Or 36 mm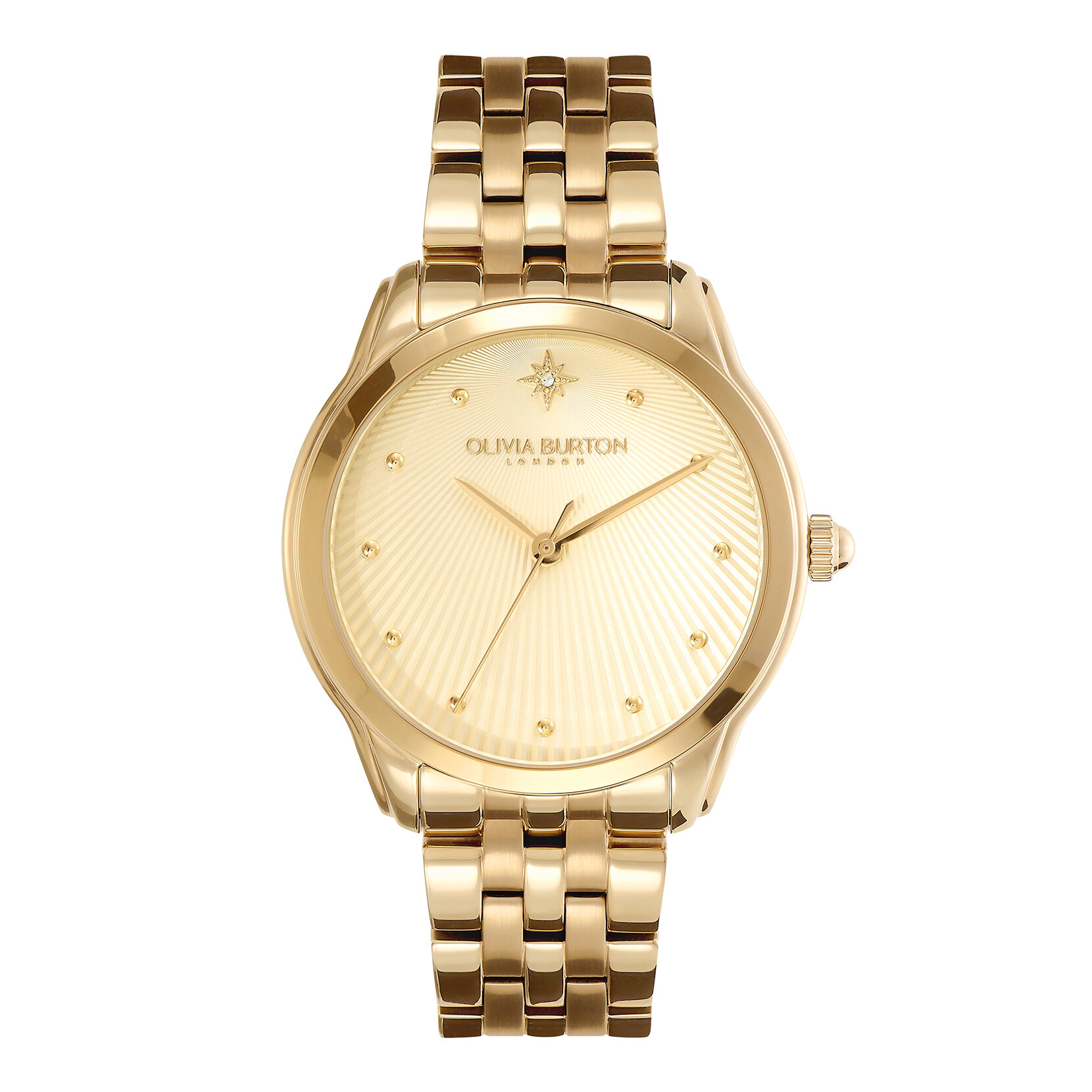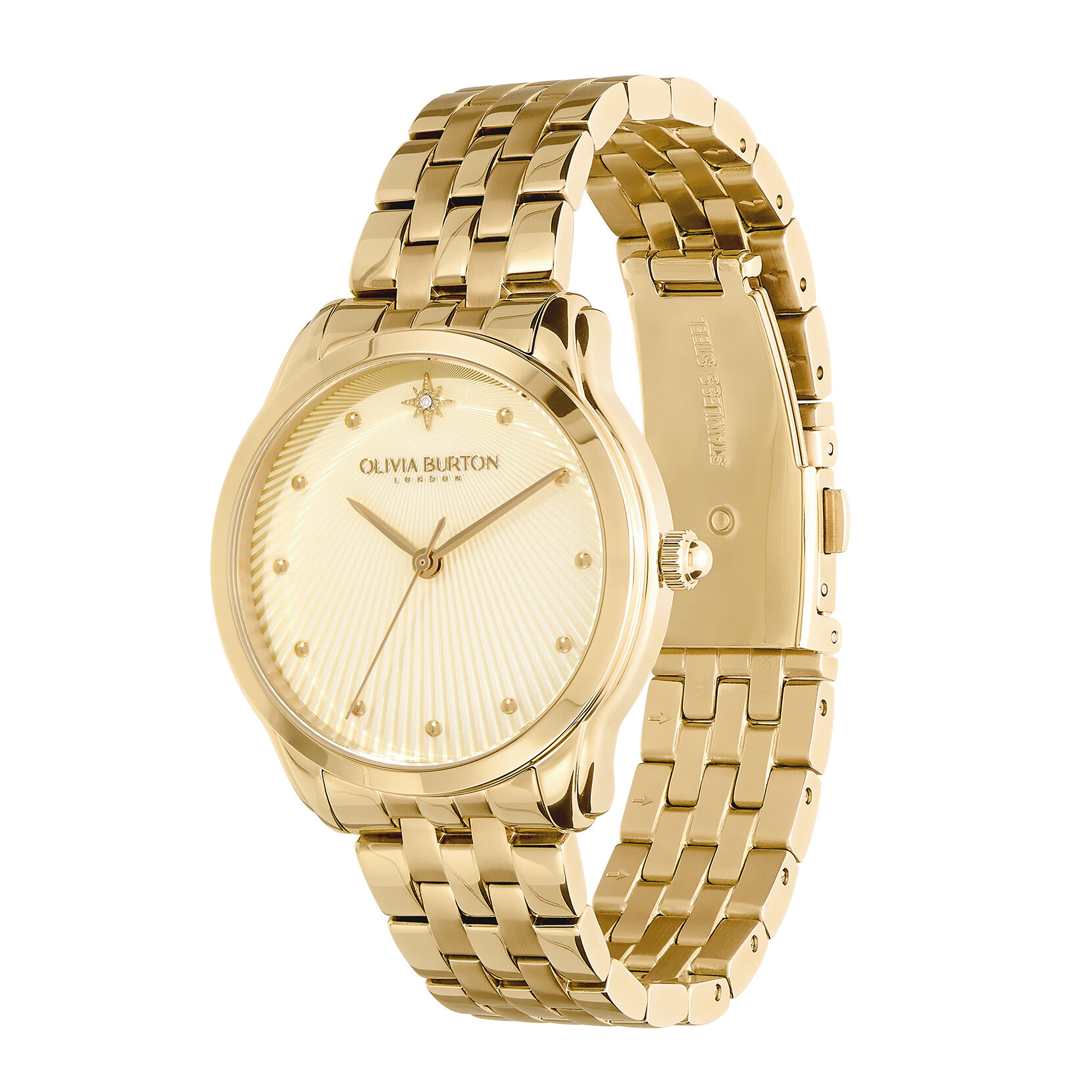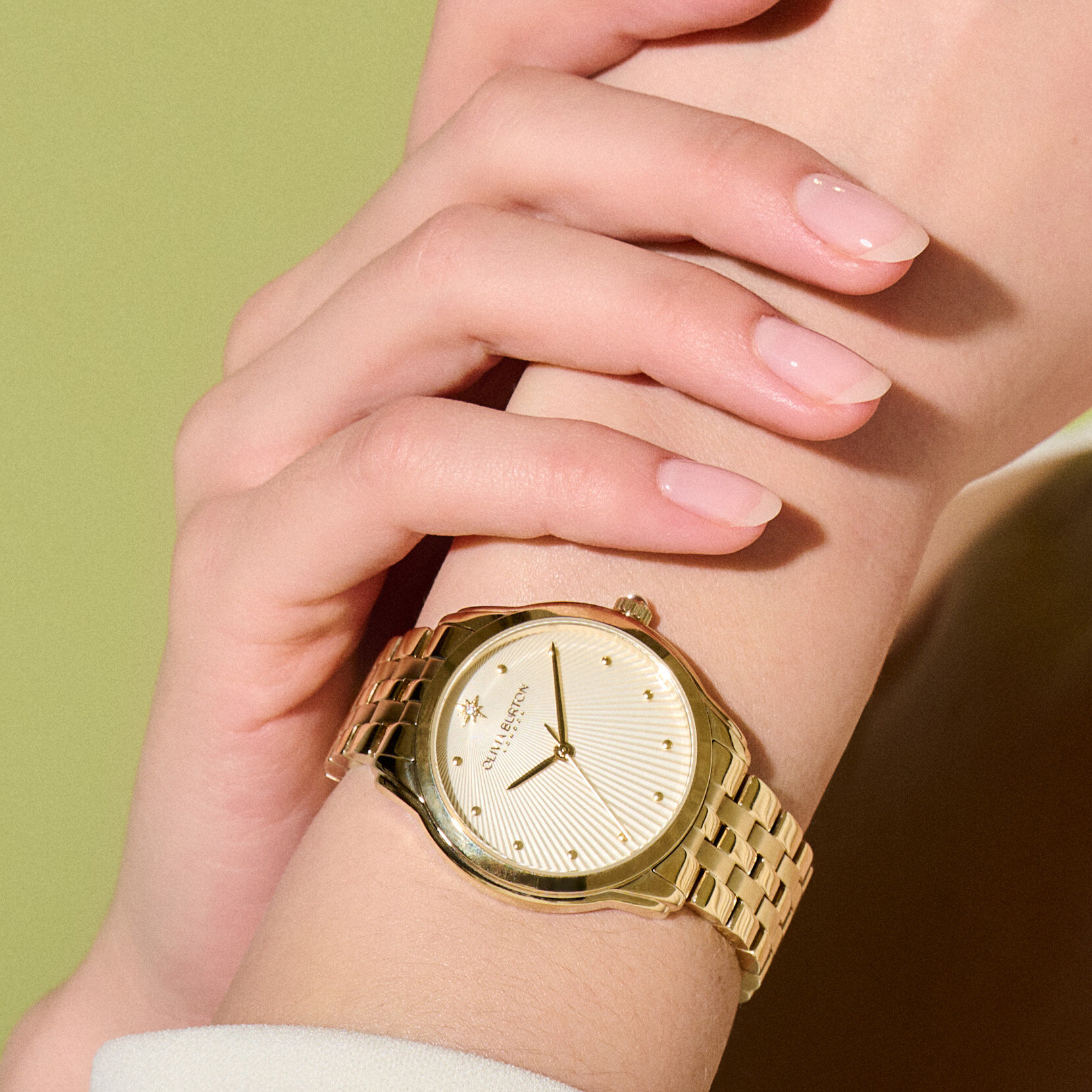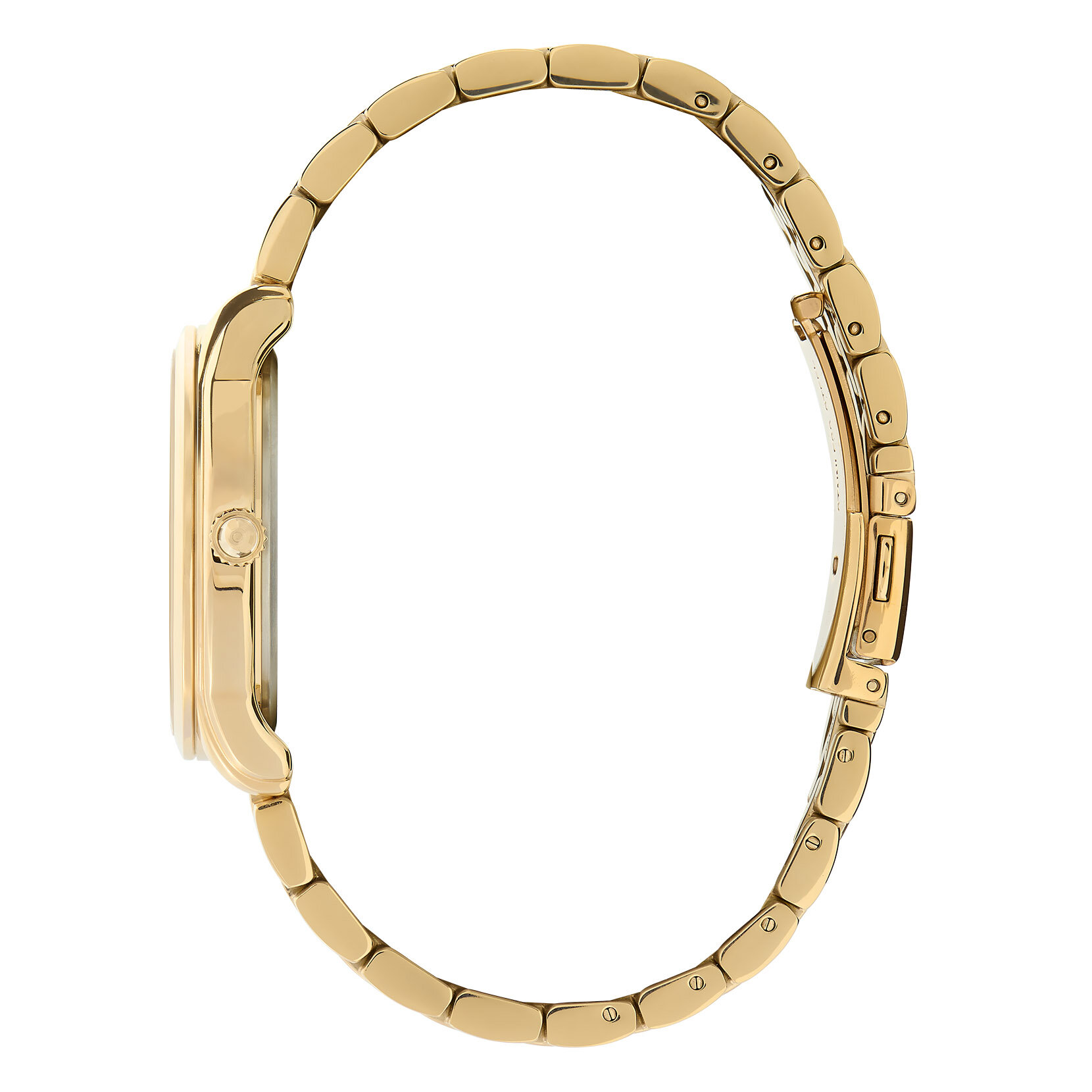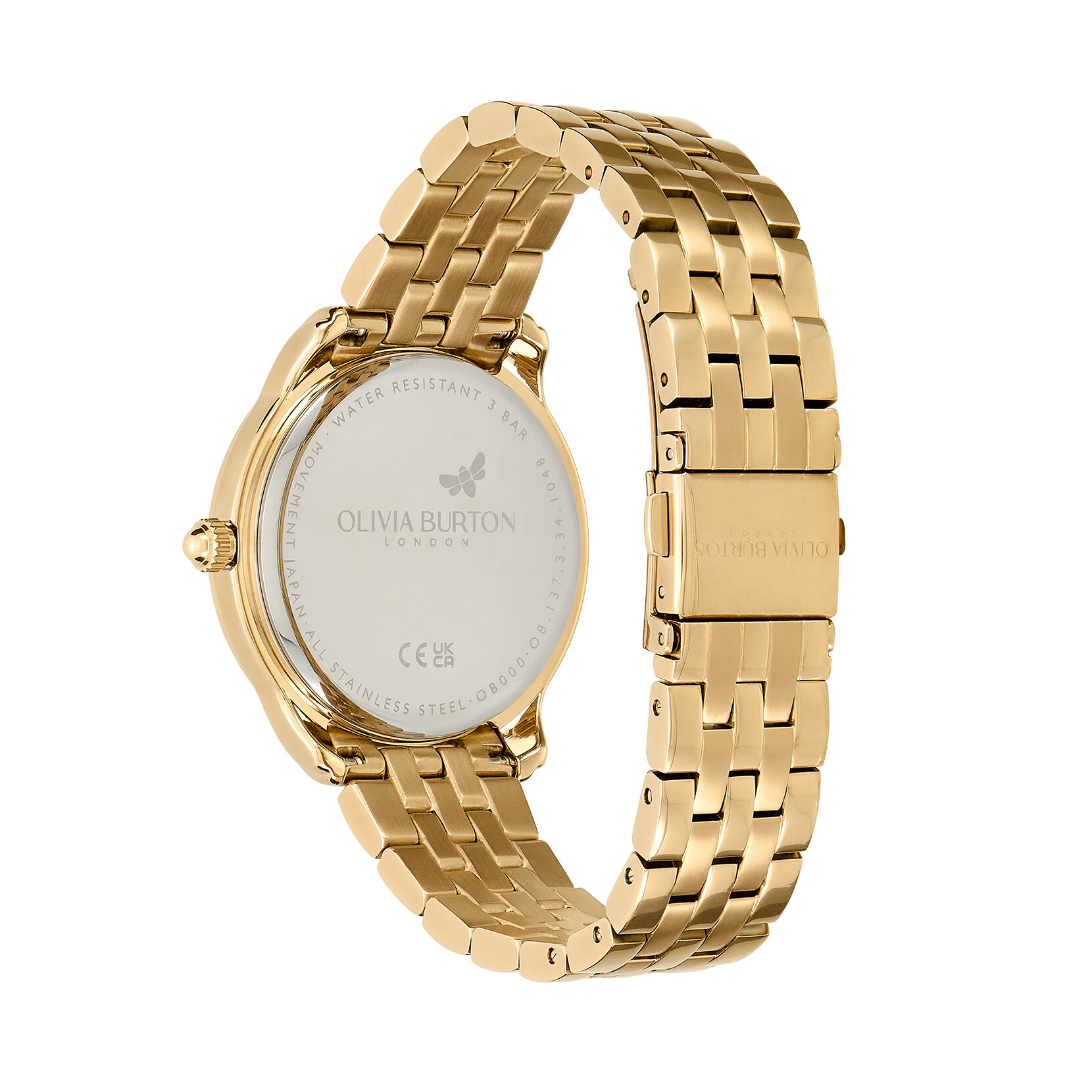 Inspirée de la beauté du ciel étoilé, cette montre Celestial Starlight comporte un magnifique cadran doré, complété par un marqueur en cristal en forme d'étoile polaire et un luxueux bracelet. En acier inoxydable orné de délicats détails gravés évoquant des rayons lumineux, cette superbe montre nous rappelle que c'est au cœur des nuits les plus noires que brillent les plus belles étoiles.
Parure de clous d'oreilles Étoile polaire et Lune Or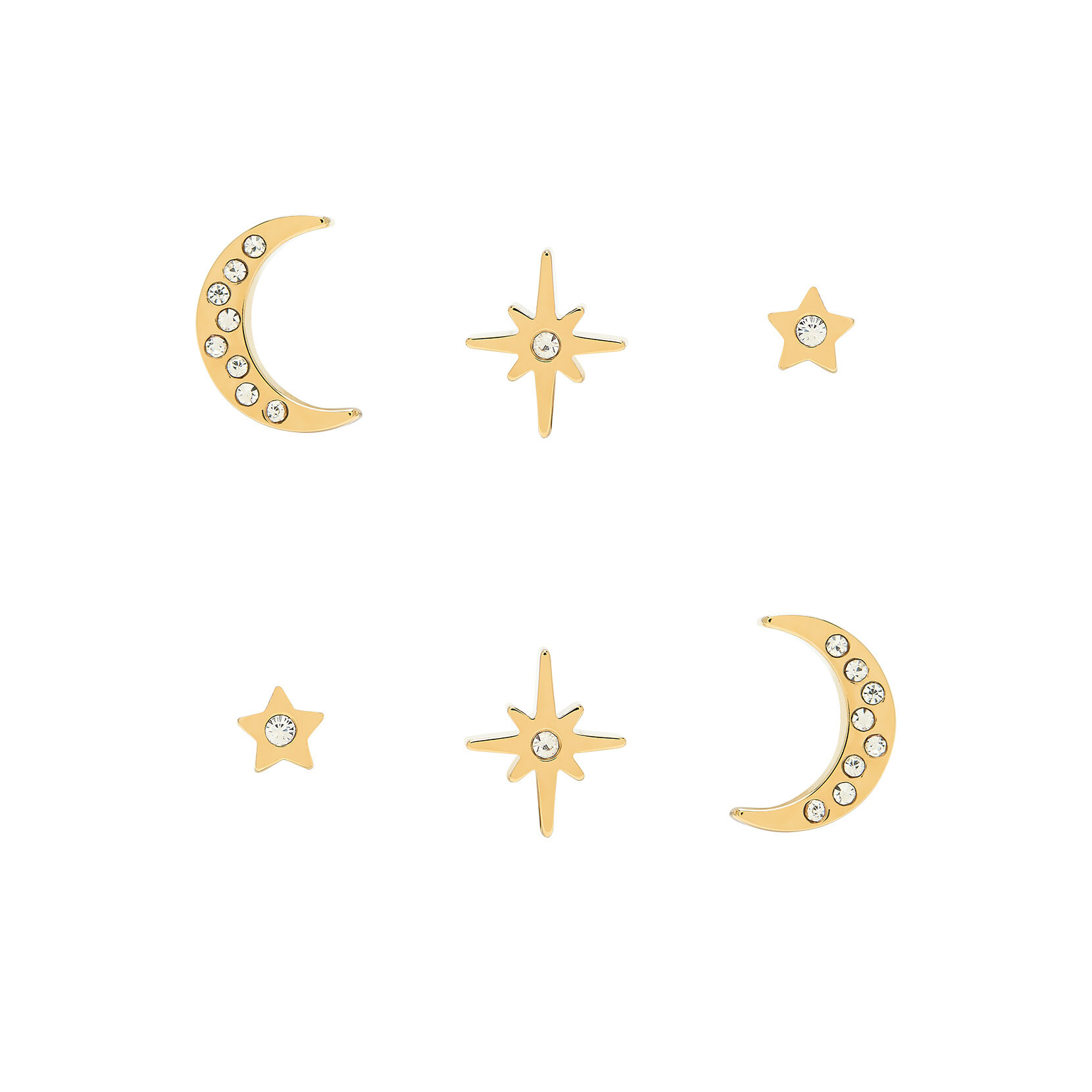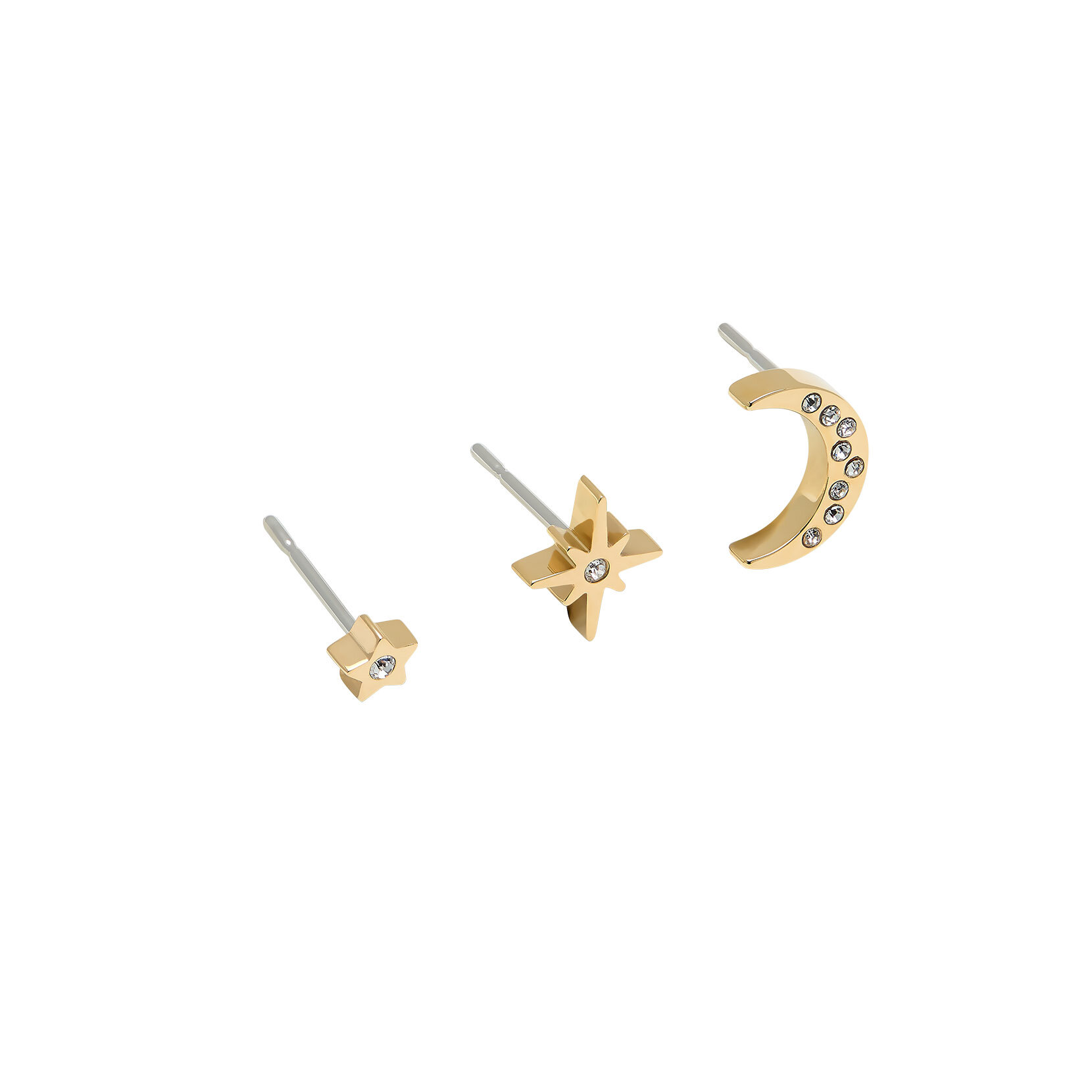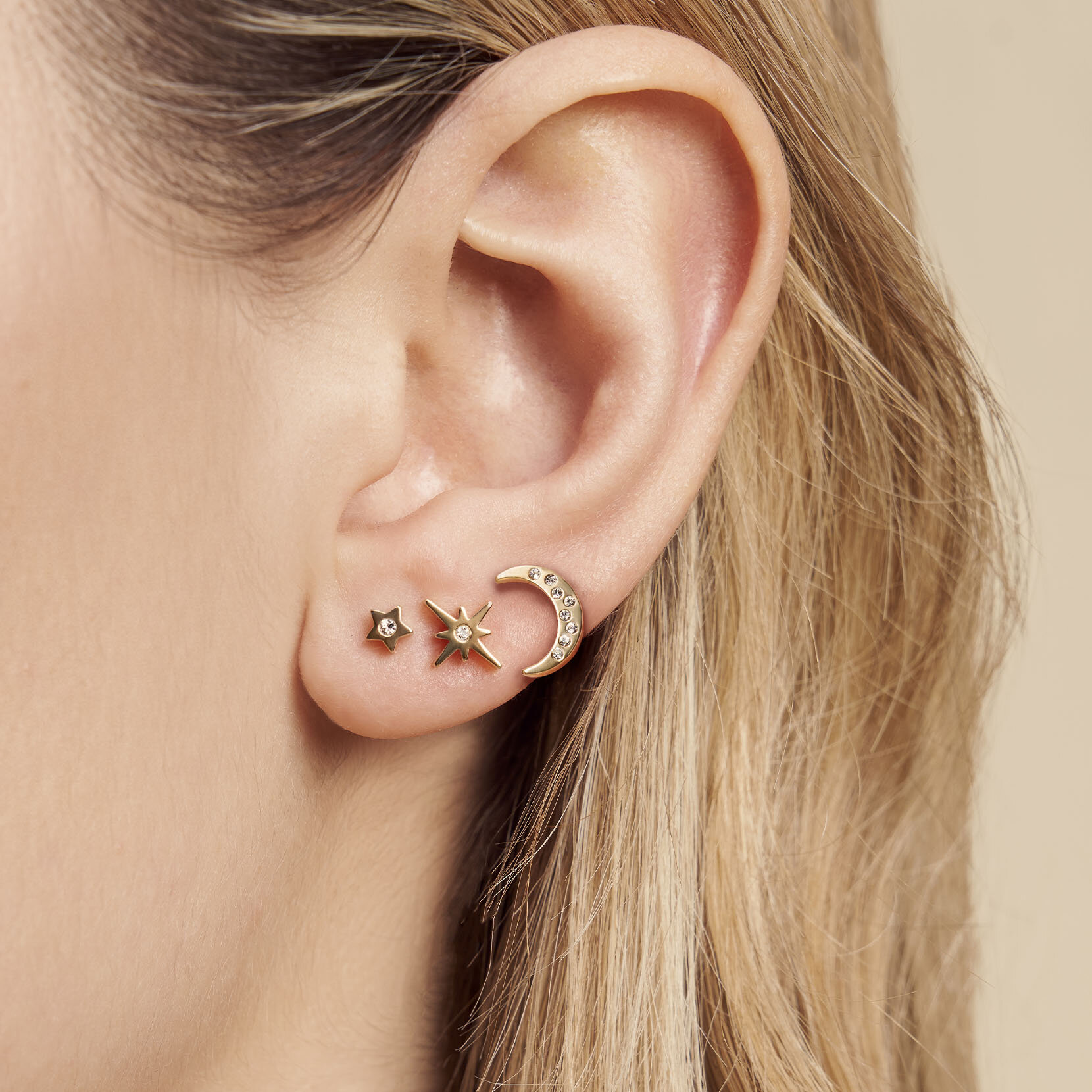 Issus de la collection Celestial, ces clous d'oreilles Étoile polaire et Lune s'inspirent des forces mystérieuses du cosmos. Sertis de cristaux scintillants, ces clous d'oreille en forme de croissant de lune et d'étoile sont conçus pour être interchangés et combinés à volonté. Portez ces bijoux célestes pour vous rappeler les liens précieux qui nous unissent à l'univers tout entier.